Latinas for Change: Meet Ruth Guerra, Director of Hispanic Media at the RNC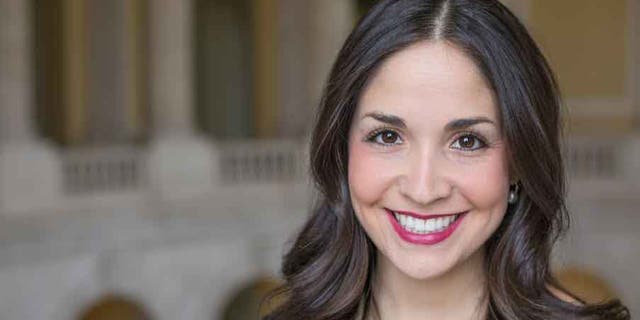 NEWYou can now listen to Fox News articles!
Washington, D.C. – Her surname means "war" in Spanish.
As Director of Hispanic Media at the Republican National Committee (RNC), Ruth Guerra, at just 26 years old, leads the charge to ensure that her party's message is engaging more Latinos than ever before.
A proud Texan from McAllen ("I love Texas. Texas will always be home"), Guerra felt drawn to politics as a way to make a difference in the lives of millennials and Latinos.
"My family's not political by any means," said Guerra to Fox News Latino. "My parents decided to leave Mexico and come to the United States so that my sisters and I would have a better opportunity to succeed."
"But when I began reading the bleak statistics about millennials graduating from college and being unable to find a job, I discovered my passion is to serve in politics as a means to fight for what I believe."
Guerra attended Texas Christian University in Fort Worth, where she graduated from the Honors College with a Bachelor of Science degree.
In 2008, Guerra began her career in politics as a volunteer on Sen. John McCain's presidential campaign in Dallas/Forth Worth.
After college, she moved to Washington, D.C., where she was hired as an aide for Rep. Sam Johnson, a Texas Republican, and in just six months was offered a press secretary position for Rep. Mario Diaz Balart, a Florida Republican, on Capitol Hill.
There she caught the attention of The LIBRE Initiative, which hired her as the non-profit's first national press secretary.
Guerra's career has reaffirmed her belief that self-reliance and hard work are core American values that deeply resonate with Hispanics.
"One of my favorite things to do is see others succeed, especially Latina millennials," Guerra said. "In the last decade we've seen that achieving the American Dream has become harder for my generation."
"Getting back to the basics and defending what made this nation great motivates me every day to fight hard for a better American future."
Guerra's work ethic and her team's performance during last year's midterm election did not go unnoticed by the Republican Party.
Typically the RNC downsizes its campaign staff after a midterm election.
But after big wins last year, the party retained Guerra and the rest of its Hispanic engagement team, which has since expanded to nearly 40 operatives nationwide.
"[RNC] Chairman [Reince] Priebus made a promise to do things differently," Guerra said. "We've done just that with our year-round engagement effort dedicated to reaching all voters."
"We will continue to show up, listen and connect with voters across the country," she said. "Chairman Priebus often says 'In America no voter should be overlooked and no voter should be taken for granted.'"
"That principle will guide our focus and strategy from now until 2016. We are ready to share our message of more opportunity for all and hold Hillary Clinton accountable for her scandals, sense of entitlement, and lack of transparency."