Kim Kardashian accused of 'cultural appropriation' over new 'Kimono' shapewear line
Because it's Kimono, get it?
Kim Kardashian-West is being called out for "cultural appropriation" again after revealing the name for her new line of shapewear: Kimono.
KIM KARDASHIAN-WEST TWEETS MYSTERY COMPLAINT TO JACK IN THE BOX
Kimono, which means "thing to wear" in Japanese, is a type of traditional outfit worn in Japan, featuring wide sleeves on a long, loose robe that is that bound by a sash. The garment is worn typically by women.
However, Kardashian-West decided to file for a trademark of the word for her new brand, using it as a pun on her first name.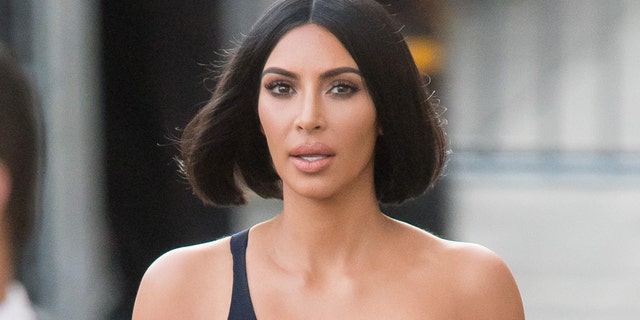 As soon as she announced the launch on Twitter, people immediately responded accusing the celebrity of being "arrogant" and pleading with her to change the name.
Those outraged by the name even coined a hashtag "KimOhNo" as a play on the pronunciation of the word.
CLICK HERE TO GET THE FOX NEWS APP
But some on Twitter defended Kardashian for her trademarking the word Kimono.
Kardashian-West has yet to respond to the backlash, but this is not the first time she has been accused of cultural appropriation.
FOLLOW US ON FACEBOOK FOR MORE FOX LIFESTYLE NEWS
In 2018, the reality television star was slammed for wearing Fulani braids. More recently, the actress was called out for wearing traditional Indian gold maang tikka jewelry.
"She's done appropriating black culture, now she's moved onto south Asian," one critic wrote.