Girl, 3, surprised on quarantine birthday with parade of favorite garbage trucks
Get all the latest news on coronavirus and more delivered daily to your inbox. Sign up here.
One kid's trash is another kid's treasure.
A surprise car parade of garbage trucks made a little girl's quarantine birthday an epic one to remember. Leslie Riley's daughter Lena recently turned 3, and the birthday girl was saluted by seven trash trucks with a celebratory drive-by on April 18.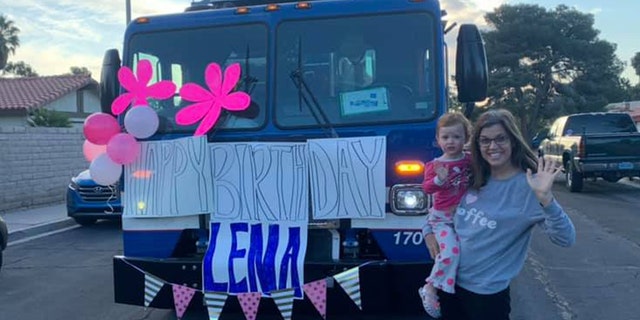 With a little help from a friend, the fleet of waste management trucks cruised by the family's home in Henderson, Nev., to wish Lena a very happy birthday. One was even decorated with pink balloons, banners and a birthday sign, making the display all the more special; Riley described her kiddo as "blue-truck obsessed" in a grateful Facebook post.
AMERICA TOGETHER: UPLIFTING STORIES OF AMERICANS FIGHTING THE GOOD FIGHT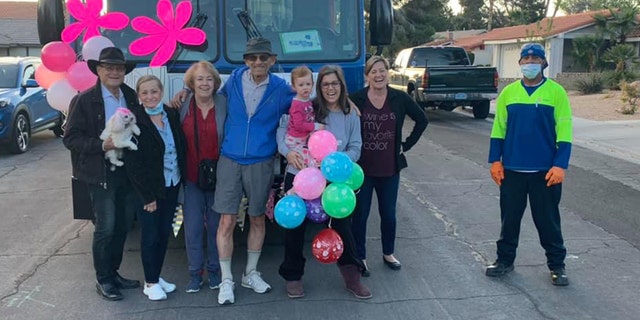 "My heart might explode from happiness today! I didn't think Lena's birthday parade with decorated cars by so many of my amazing friends could be topped. But I was wrong!!" the proud mom wrote online last week. "This morning we woke up to a visit from … SEVEN Republic Services trash trucks swinging by to wish my blue-truck obsessed 3-year old a happy birthday!!"
"Times are hard right now, but the world is good & people are kind. Maybe that's why I can't stop crying when I think about how awesome this surprise was!" she added.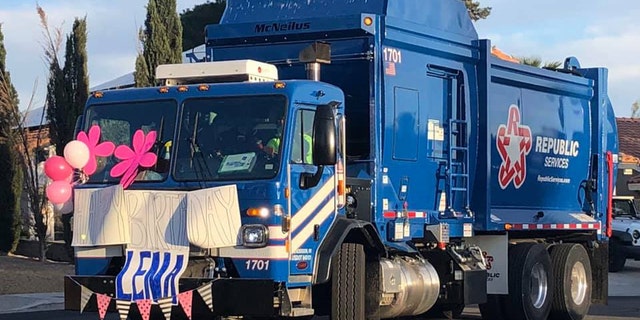 FOLLOW US ON FACEBOOK FOR MORE FOX LIFESTYLE NEWS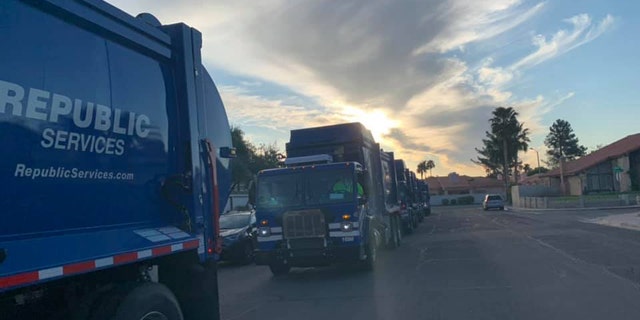 From car parades to socially-distanced serenades on the front lawn, Americans are creatively shifting gears to commemorate special moments and milestones during the coronavirus pandemic.
If someone you love will soon be celebrating a birthday, here are five easy ways to make it sweet while sticking closer to home.