First Israeli set to get Spanish citizenship under new law – with Penélope Cruz's help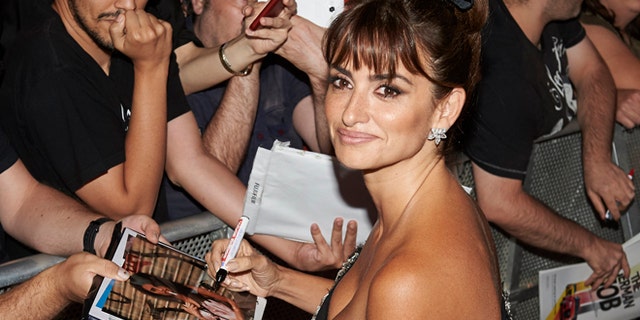 The first person to qualify for a new law granting Spanish citizenship to Jews who were forced out of the country during the Inquisition has completed the process and is now awaiting his new passport.
But before Spanish authorities gave Yossi Ben Naim, 40, of Haifa, Israel, the final OK, they had to make certain that he was fully cognizant of what it means to be a Spanish man.
"Who is Penélope Cruz?" they asked him.
That is just one of the questions and hurdles Ben Naim had to clear to become the first person to receive Spanish citizenship under a law that went into effect at the beginning of 2016,according to Haaretz newspaper,
The process involved him being able to trace his ancestry back to the expulsion of Jews in 1492, show that he has a personal connection to Spanish culture and pass exams on Spanish-language grammar as well as the history and culture of the country.
When he heard about the new law a few months ago, Ben Naim told Haaretz, he decided to apply for it.
"I found ID cards and passports from Spain and Morocco, belonging to my grandmother and father," he told the paper.
Ben Naim's parents were born in Morocco, in the town of Tétouan, which was part of a Spanish protectorate until 1956. Although he was born and raised in Israel, his parents "spoke Spanish at home, and so did I."
A Jersualem-based NGO, La Unión Sefaradí Mundial ("Global Sephardic Union"), helped prepare a detailed genealogy for Ben Naim and determined that he's related to the head rabbi of Morocco from the 19th century.
"The legacy of Spanish Morocco is part of me," he told Haaretz. "I feel very connected to Spain and its culture." His parents, he added, were "very, very excited" when they found out he'd be the first Israeli to receive a Spanish passport.
The language and history tests, Ben Naim said, were difficult.
"They asked me about the structure of government, how the legislative houses work and what is the form of governance in Spain," he noted.
He was also made to answer questions about the country's geography, as well as who the author of Don Quixote was – which may have been made a little easier for him given that he was being tested at the Cervantes Institute in Tel Aviv.
And, of course, the authorities wanted to make sure Ben Naim knew who Penélope Cruz, the star of such movies as "Volver" and "Vicky Cristina Barcelona," is, according to the Jewish Chronicle Online.
A royal decree in 1492 required all Jews in Spain to either convert to Christianity or leave the country, with tens of thousands choosing the latter – many of them to Northern Africa.
Before the 2016 law went into effect, people who could show they were descended from those expelled could receive Spanish citizenship, provided that they were already residing in the country. They were also obligated to give up other citizenships.
The new law allows recipients to maintain dual citizenship.