Convincing Halloween display that looks like plane crash prompts someone to call 911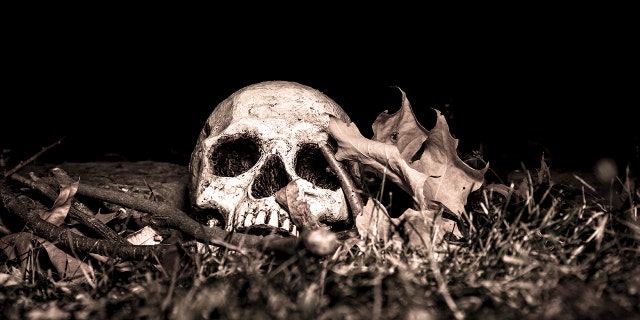 One man's Halloween decorations were so scary, someone called 911 believing they were real.
Violet Township Fire and the Ohio State Highway Patrol responded to the home of Army veteran Delbert Holsinger in Pickerington after an alarmed witness saw the upside-down plane in his yard.
The 85-year-old, who's retired from the Air National Guard, set up the fake crash along with a skeleton and a witch spilling out of the cockpit for the spooky season.
RARE WINE AUCTIONED AT SOTHEBY'S BREAKS RECORD FOR MOST EXPENSIVE EVER SOLD
The vet loves aviation and told WSYX he's surprised anyone mistook it for a real accident. "Anybody with any sense...in daylight there they can see what kind of shape it's in," he said.
Holsinger's neighbors were also surprised by the response. "I think it is actually funny that somebody did that because it's just a decoration," said 12-year-old Piper Johnson.
Holsinger has even more plans for the display in his yard, telling WSYX he's thinking about adding a witch on a broom near the airplane so it looks like it ran into her.
The plane crash isn't Holsinger's only Halloween decoration. He also has a 9-foot dinosaur skeleton with a motion sensor that lights up and roars in the woods behind his house.
Frightening decorations have tricked passersby elsewhere this season, too. Late last month, Becky Muhs gave her West Fargo, N.D., neighborhood a big scare after putting up the first of this year's Halloween decorations, but probably not in the way she intended.
FOLLOW US ON FACEBOOK FOR MORE FOX LIFESTYLE NEWS
Muhs hung a decoration in her window that made it appear as if someone had scrawled the words "Help Me" in blood from inside the house, prompting her neighbors to frantically attempt to reach her, and even call the police.
Fox News' Michael Bartiromo contributed to this report.