North Dakota woman's Halloween decoration freaks out neighbors, prompts police response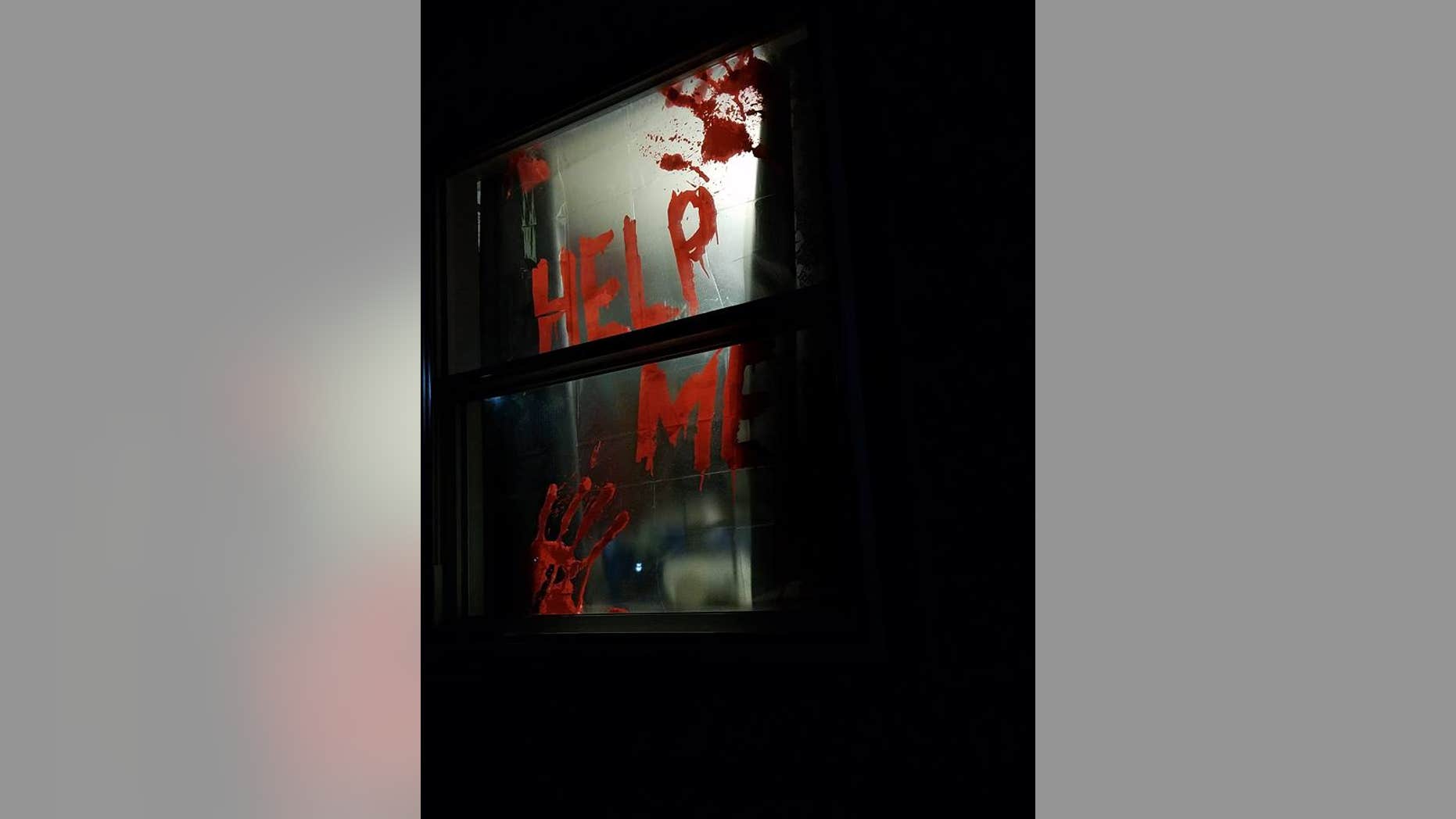 Becky Muhs gave her neighborhood a big scare after putting up the first of this year's Halloween decorations, but probably not in the way she intended.
Muhs, of West Fargo, N.D., hung a decoration in her window that made it appear as if someone had scrawled the words "Help Me" in blood from inside the house, prompting her neighbors to frantically attempt to reach her, and even call the police, WDAY reports.
Unfortunately, Muhs wasn't home to allay anyone's fears, as she and her husband — whose anniversary falls on Halloween, too — were out celebrating an early birthday dinner.
PASSENGER BOARDS FLIGHT, DISCOVERS ASSIGNED SEAT DOESN'T EXIST
"I look across the street and I see in my neighbor's window, the sign that says 'Help Me,'" said WDAY radio host Jay Thomas, who just happens to live nearby. "That window has always had the curtains drawn. So I'm like, 'What's going on in here?'"
Thomas, spotting a police car, then ran down the street to alert the officer, but ended up calling 911 after he was waved away.
"To my defense, there were no other Halloween decorations out there," he said.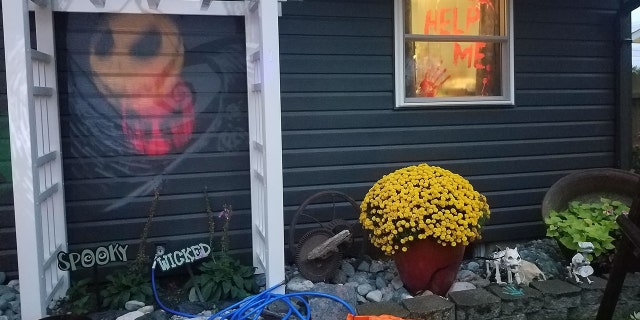 He also tried contacting Muhs, who eventually responded 15 minutes later to confirm she was safe.
Police also got in touch with Muhs and her husband, but told them this kind of thing isn't completely out of the ordinary.
SUPERMARKET SAYS CUSTOMERS ARE JUST STEALING BASKETS AFTER PLASTIC BAG BAN
Muhs and Thomas, meanwhile, have come around to seeing the humor in the incident.
"It's any Halloween lover's dream come true to get that kind of reaction to decorations," she tells Fox News. "And honestly it's very reassuring to know the we have such good neighbors looking out for us … even if it might have made him look a little silly, it was all in good fun."
"We are still giggling here," she added.

FOLLOW US ON FACEBOOK FOR MORE FOX LIFESTYLE NEWS
News of Muhs' concerning decoration follows a similar incident from 2017, during which residents of a Tennessee county repeatedly called the police to report what appeared to be a grisly accident — specifically, a man being decapitated by his garage door — only to be told it was a just a Halloween decoration.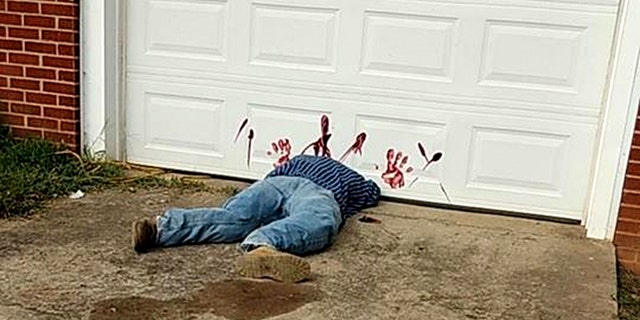 "Do NOT call 911 reporting a dead body," police told neighbors. "Instead, congratulate the homeowner on a great display."