California may become first state to ban cosmetics testing on animals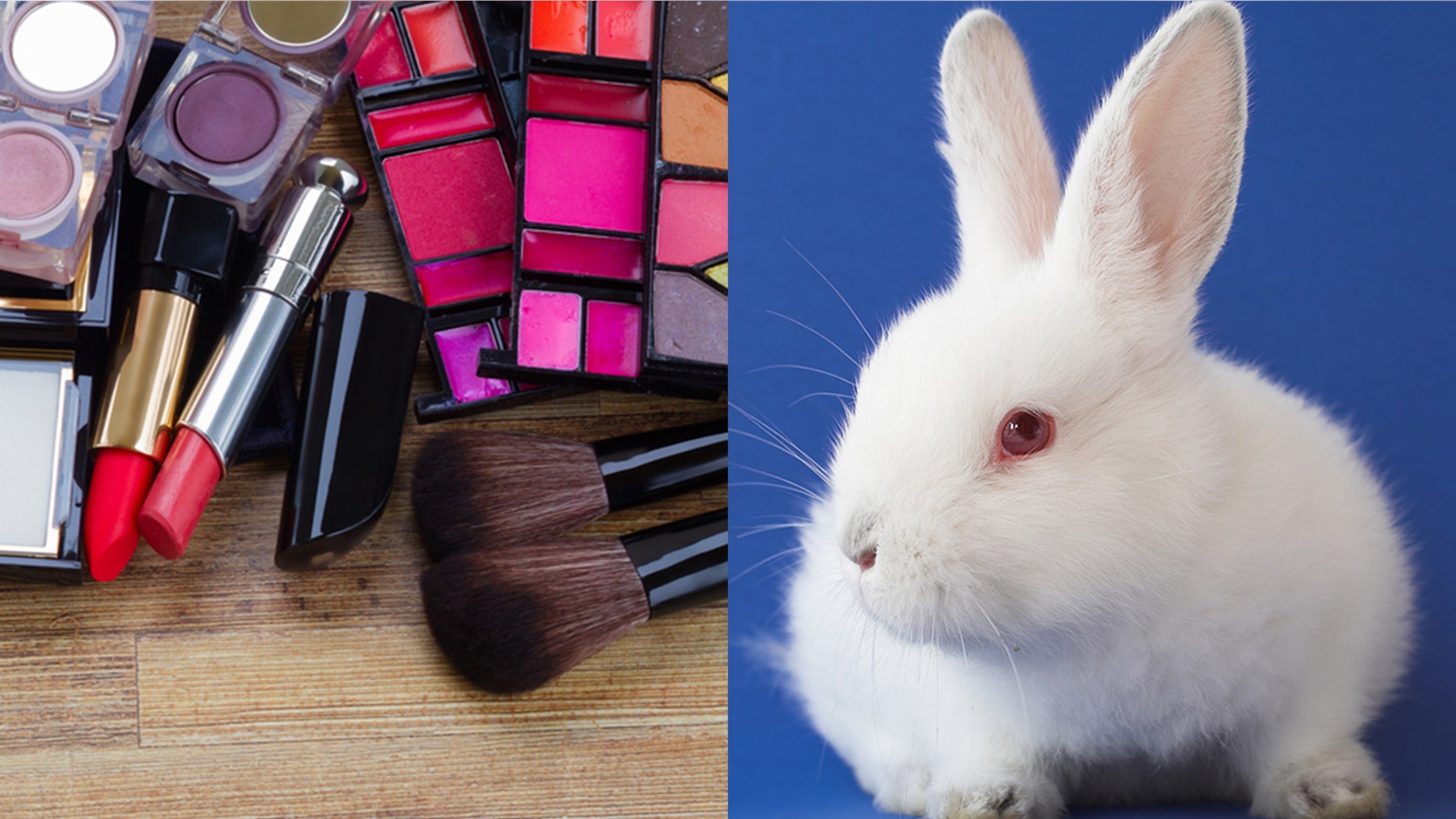 The Golden State may become the first to formally ban the testing of cosmetic products on animals.
A bill introduced by Sen. Cathleen Galigiana (D-Stockton), called the California Cruelty-Free Cosmetics Act, would make it illegal for any cosmetic manufacturer to "knowingly import or sell any cosmetic, including personal hygiene products such as deodorant, shampoo or conditioner in California, if the final product or any component of the product was tested on animals after Jan. 1, 2020."
The bill, formally known as SB 1249, aims to slam violators with a fine up to $500 for their first offense, and up to $1,000 for each subsequent violation.
'CINDERELLA WEIGHT' IS A DANGEROUS VIRAL DIET GOAL, EXPERTS WARN
Backed by cosmetics company LUSH and Cruelty Free International, SB 1249 is sponsored by Social Compassion in Legislation and the Physicians Committee for Responsible Medicine, according to a news release.
New Beauty further notes that California first made strides in the cruelty-free movement back in 2000, when it enacted policy to help prohibit product testing on animals.
"Banning animal-tested cosmetics in California will encourage manufacturers to clean up their act and stop selling animal-tested products across the United States," said Kristie Sullivan, M.P.H., vice president of research policy for the Physicians Committee. "Passage of the California Cruelty-Free Cosmetics Act would be a win for human and animal lives."
PINK EYESHADOW: HOW TO ROCK THE TREND
"The California Cruelty-Free Cosmetics Act would save thousands of animals' lives each year while making cosmetics safer for humans. This policy is tried and true as the European Union implemented a similar law over five years ago and the sky didn't fall," said Judie Mancuso, founder and president of Social Compassion in Legislation.
"Animals have been saved while companies have flourished and grown without cruelty as part of their business model."
According to Allure, cosmetics are largely and surprisingly unregulated in the U.S. There's currently no official agency in charge of ensuring beauty products are safe to use and ethically produced (though the Personal Care Products Safety Act currently in Congress is aiming to change that).
FOLLOW US ON FACEBOOK FOR MORE FOX LIFESTYLE NEWS
Supporters of the bill say its passage could fast-track cruelty-free policies as the universal standard for all beauty products produced in America.