Bride reads groom letter she wrote to future husband before they ever met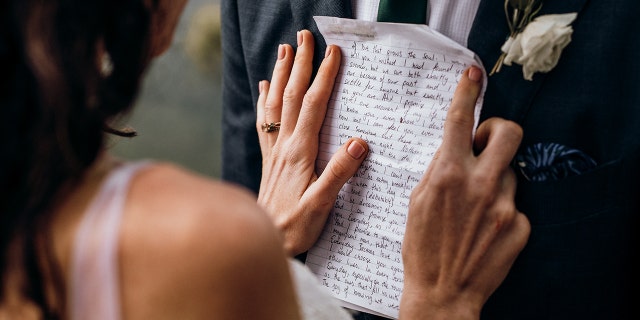 Dear future husband…
A woman in Australia who recently got married surprised her new husband by reading him a letter she wrote him three years before they met.
"It just came to me one day, an idea just formed and I started writing," 28-year-old Victoria Laniakea told the Daily Mail of the note she penned for her future spouse.
Laniakea said it was "eerie" how accurately she described her husband Philippe Lorrain.
"It's very personal but I could not believe how perfectly it described Philippe and our story, the things he'd later say to me, like how he was glad he hadn't met me sooner because we both needed to grow into the people we needed to be at the moment we finally met," the newlywed said.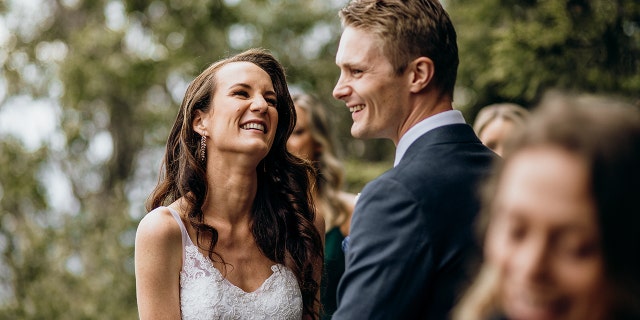 THE TOP FASHION CONTROVERSIES OF 2018
"Like how he is strong but gentle, he has and could weather any storm, but still takes insects he finds in the house outside instead of killing them, that he was close by but originally from much further away... which turned out to be Germany," Laniakea said.
The letter also mentioned how she would stare up at the stars and feel like he was looking at them too, which turned out to be true because Lorrain is a rocket scientist and spends a lot of time working on satellites in space.
While Laniakea can't exactly explain why the letter was so spot-on, both her and Lorrain believe they were destined to find each other.
"He left Germany to come to Australia in search of something he didn't understand either but trusted the feeling, so we are both perplexed by the 'how' but just know there's something greater at work here," the bride said.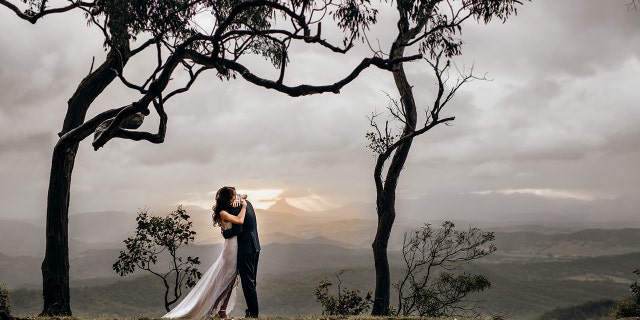 In the years before they met, Laniakea and Lorrain both lived less than half a mile apart and often frequented the same businesses until they finally met one night at a bar.
FOLLOW US ON FACEBOOK FOR MORE FOX LIFESTYLE NEWS
The day of the wedding, Laniakea read the letter to her new husband on the top of a mountain, a special moment captured by Lemon Tree Film House.
"He teared up and couldn't believe I had written it before we met (I had it date stamped with a cutout of the date from the day's newspaper)," she said.
The happy couple is now on their honeymoon in Japan.