Bloomingdale's pulls 'Fake News' shirt from store shelves, apologizes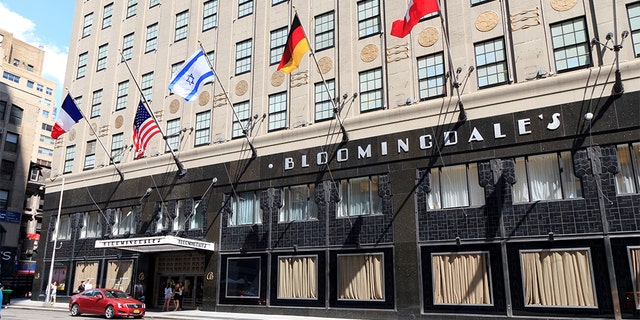 Bloomingdales apologized on Monday for selling a "fake news" shirt in stores and confirmed the item was removed from the department store's selling floor.
"Hey @Bloomingdales, this isn't funny or fashionable," Allison Kaden, a reporter for WPIX, tweeted on Sunday alongside a photo of the clothing item. "It further delegitimizes hard working journalists who bring REAL news to their communities."
The photo shows a mannequin wearing the bright yellow shirt, which displays "FAKE NEWS" in faded red letters at a store in White Plains, New York, according to Kaden. The phrase became popular after President Trump used the words to describe negative news coverage.
CLICK HERE TO GET THE FOX NEWS APP
A spokesperson for Bloomingdales told Fox News on Monday that the shirt "was immediately removed from our selling floor and we apologize to anyone who found this t-shirt distressing."
It was unclear how long the shirt had been sold and at how many stores. The top was not listed for sale on the department store's website.