Young women less likely to return to work after heart attacks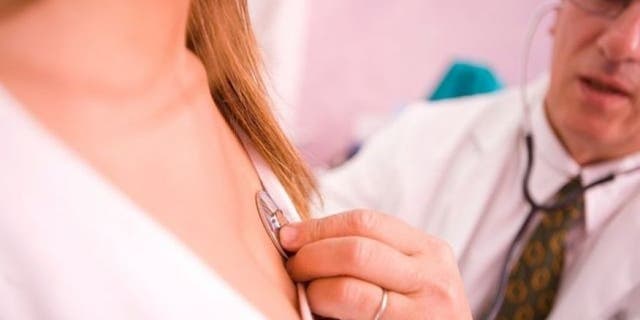 Young women are less likely than men to have returned to work a year after a heart attack, mostly due to social and economic factors, suggests new research.
"When you adjust for (those factors), men and women actually return to work at a similar rate," said Dr. Leslie Cho, who directs of the Cleveland Clinic's Women's Cardiovascular Center. Cho was not involved with the study.
The researchers write in a special issue of Circulation: Cardiovascular Quality and Outcomes focusing on women's heart health that returning to work after a heart attack is an important indicator of recovery.
Returning to work also has important economic and health implications, they add. People who are unemployed are more likely to die prematurely, have heart disease and have depression or anxiety.
For the new study, the researchers analyzed data on 1,680 heart attack patients from the U.S., Spain and Australia. All were working full time before their heart attack and were between ages 18 and 55 years. Fifty-seven percent were women.
Overall, 89 percent of men and 85 percent of women were back at work a year after their heart attack.
There was no difference between men and women returning to work once the researchers accounted for factors such as the patients' ages, country, education and health.
"There is a lot of social demographic factors that makes (women) disadvantaged and I think that's why they're returning to work less," Cho told Reuters Health. "It's a touchy subject, because it's so socially sensitive."
Factors tied an increased likelihood of returning to work included being married, engaging in professional or clerical work and having no prior history of cardiovascular disease.
The researchers say their study may help find ways to increase the number of people returning to work after a heart attack. For example, people who work manual labor jobs may need additional support in returning to work.
One thing that might help improve outcomes, Cho said, is adjusting the schedule of cardiac rehabilitation programs to meet the needs of people who work 9-to-5 jobs or have other responsibilities at home.
"This kind of paper is interesting because it creates a lot of discussion about the social things we can do," said Cho. "Not just putting stents in but other things that we can do."
Rachel Dreyer, the study's lead author from the Yale School of Medicine in New Haven, Connecticut, could not be reached for comment before press time.