Young cancer survivors who went viral pose for updated photo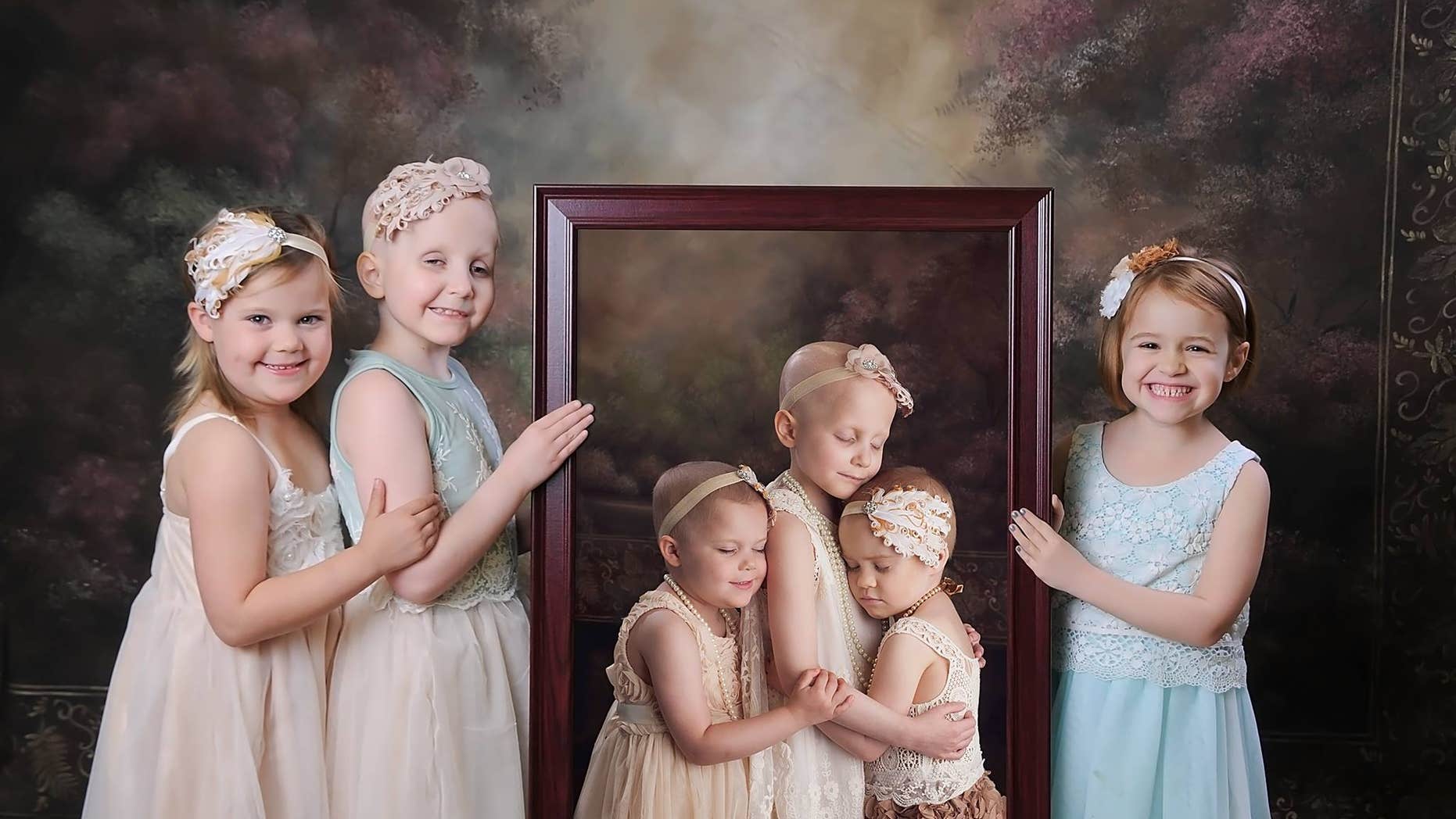 Two years ago, three little girls who were all battling different cancers were photographed hugging in an image that quickly went viral. Now that all three are in remission, the photographer of the original photo got the Oklahoma girls together again to share an update.
The newly posted photo, taken by Yukon, Okla.-based photographer Lora Scantling, features the girls, Rheanna Franklin, Ainsley Peters and Rylie Hughey, all smiling wide while holding a framed version of their original photo.
According to the original photo, Franklin who was 6 at the time, was diagnosed with Muciod Spindle sarcoma of the brain. Peters, then 4, was diagnosed with pre-cursor B acute lymphligastic leukemia, and Hughey, then 3, was diagnosed with stage 5 Wilms tumors, a cancer of the kidney.
"I have never met 3 more beautiful little girls in my life! Full of spirit and so happy and strong!" Scantling posted alongside the original photo.
"I wanted to capture something that would speak a million words in a single portrait! Bringing awareness to childhood cancer holds a special place in my heart," she wrote.
Since photographing the girls, Scantling expanded her business to take photos of other children and parents battling cancer.