Woman with 50 percent chance of survival from cancer gives birth to quadruplets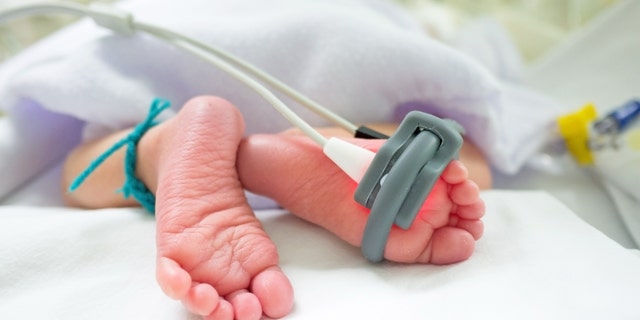 A Tennessee woman battling cancer gave birth Friday to four healthy babies she and her husband conceived naturally.
WKRN-TV in Nashville reported that Kayla Gaytan and her husband, Sgt. Charles Gaytan, who is stationed at Fort Campbell, welcomed the newborns about one month after they learned Kayla's Hodgkin's lymphoma had returned.
"You think you've beat it the first time," Kayla told WKRN-TV. "When it comes back, you're just wondering, why get pregnant with these four babies and then, you know, something like this happens."
Kayla delivered the babies at 30 weeks pregnant, the news station reported, and although the largest of the quadruplets weighs only 3 pounds, 2 ounces, all of the newborns are healthy.
While the quadruplets will stay in the neonatal intensive care unit for the next six weeks, Kayla is set to resume chemotherapy in two weeks. She has a 50 percent chance of surviving the next five years, their doctors said.
"We know that (God has) got to have a different plan up there for us, and surely everything's going to work out in the end," Kayla told WKRN-TV.