Video of girl with Down syndrome doing dance routine goes viral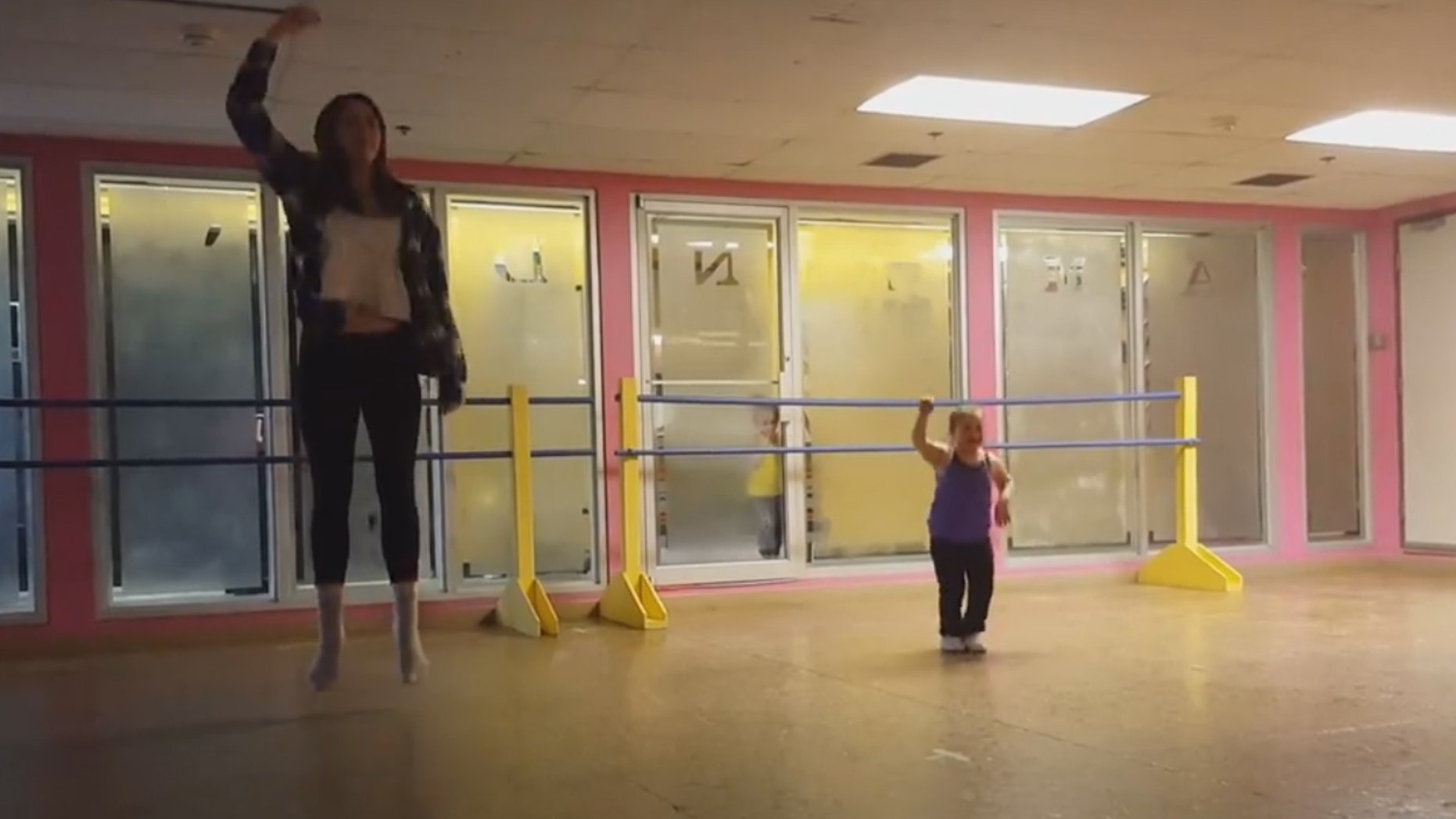 A 6-year-old girl with Down syndrome didn't let rejection from a local dance studio get her down. Instead, Ana Malaniuk found a new space that welcomed her. A video of the Canadian girl dancing went viral, gaining over 11,000 views since being posted in late March.
The video, posted by the Canadian Down Syndrome Society, shows the Edmonton, Canada, girl and a teacher dancing to a mashup of "Shut Up and Dance" and "I Wanna Dance With Somebody."
Ana from Edmonton

Hey Canada! This is one of the cutest and most impressive things we've seen in a while. Check out Ana from Edmonton showing off her fantastic dance skills. Thank you Sonja Malaniuk, for sending this in - and thanks to Ana for making our day a little more awesome. :)If you have a Dance On 3/21 video from #WorldDownSyndromeDay, send it in! Email it to kaitlynp@cdss.ca or post it on our Facebook wall! #SeeTheAbility #Downsyndrome

Posted by Canadian Down Syndrome Society on Wednesday, March 23, 2016
"She always liked dancing when the music came on, she liked the beat so I said, 'Let's give it a shot,'" Sonja Malaniuk, Ana's mom, told Global News.
After being turned away from a local studio because she "wasn't to their standards," the girl enrolled at Amanda's Academy of Dance, a studio that offers a specialized program for children with different abilities, her mother said.
"I just feel that it's very important that any little girl or boy who wants to dance should be able to dance and be given the opportunity," studio owner Amanda Desousa told Global News.
"She's such a joy to have in class… She's helped me grow as a teacher," Ana's teacher Shae-Lyn Bates told Global News.
Ana has been going to dance class for a year now. Her mother said her confidence has grown and she's made many friends. She's even preparing to dance in her first competition.
"To see her on the stage, to see her with the teachers, to see her happy," Sonja told the news channel. "It's amazing to see that people are willing to give her a chance."