UPDATE: Michael Douglas Battling Stage 4 Throat Cancer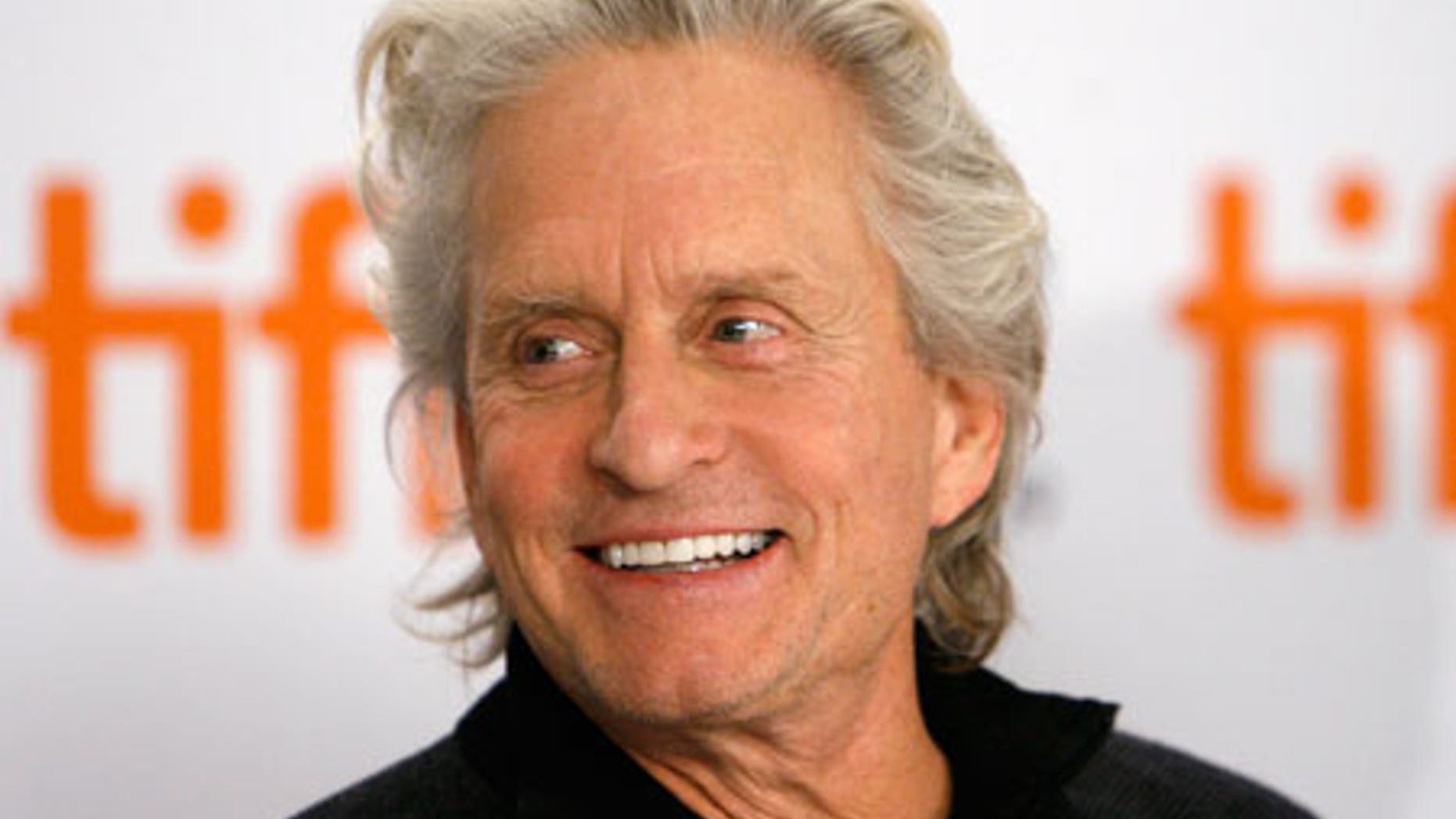 Hollywood A-lister Michael Douglas is taking on one of the toughest roles of his life – he's battling cancer.
The 65-year-old Oscar-winning actor revealed on the "Late Show with David Letterman" Tuesday that he has stage 4 throat cancer and has completed his first treatment, which will consist of eight weeks of radiation and chemotherapy.
In a statement to People magazine released Wednesday, he said, "I'll beat this."
Before being diagnosed three weeks ago, Douglas told Letterman he knew something wasn't right.
"It had been bothering me for a while. In the early summer, I had a really sore throat ... and I actually went through a litany of doctors and tests and they didn't find anything," he said.
When doctors performed a biopsy, they discovered a stage 4 tumor, which Douglas described as "intense," and that although he is worried about the cancer spreading, his doctors expect him to make a full recovery.
"The percentages are very good," he said. "I would hate to say, but right now, it looks like it should be 80 percent, and with certain hospitals and everything, it does improve."
Dr. Lawrence Tena, attending physician in the department of radiation and oncology at Beth Israel Comprehensive Cancer Center in New York City, told FoxNews.com the good news is that the majority of throat cancers are localized in the body.
"Localized means the cancer has not spread below the clavicle. The body has the ability to keep cancers above the clavicle; it is just the nature of the immune system and lymphatic system. If it is local, it is curable," he said. "Sixty to 70 percent of patients, even with advanced cancers, survive."
As one of the most famous "cool guy" icons in Hollywood, Douglas has long been known to be a heavy smoker and drinker, which are high risk factors for throat cancer. Tena, who has not treated Douglas, said that most head and neck cancers are due to the combination of smoking and drinking.
Douglas told Letterman that although his doctors told him that throat cancer is caused by alcohol and drinking, his particular case of cancer is not related.
There is no word on whether his voice box will be affected, but Douglas' vocal ability after treatment will depend on the severity of the cancer, and whether or not he will be undergoing surgery on his throat tumor.
"Treatment can temporarily affect the voice because radiation can irritate the throat. However, one treatment is surgery, and if you have surgery, some patients have to have the voice box removed," Tena said.
According to the National Cancer Institute website, there were more than 25,000 new cases of throat cancer in the United States in 2010, and approximately 6,000 deaths.
Douglas is in the prime age range for a high risk of throat cancer.
Some side effects that Douglas may experience from his chemotherapy and radiation treatments include fatigue, nausea, pain when swallowing, change in taste and skin reactions like dryness around the neck. According to Tena, all of these symptoms are temporary.
Could the stress of Cameron Douglas' drug addiction and arrest have helped cause his father's illness? Tena said not likely, but high stress has shown to have a negative effect on the immune system.
Even though Douglas may not be feeling his best in the next eight weeks, he probably doesn't need to worry about his treatments putting a damper on his good looks.
"In general the chemotherapy treatments for head and neck cancers do not make you lose your hair," Tena said.
The Associated Press contributed to this article.