Toddler recovering after being hit by home run ball at White Sox game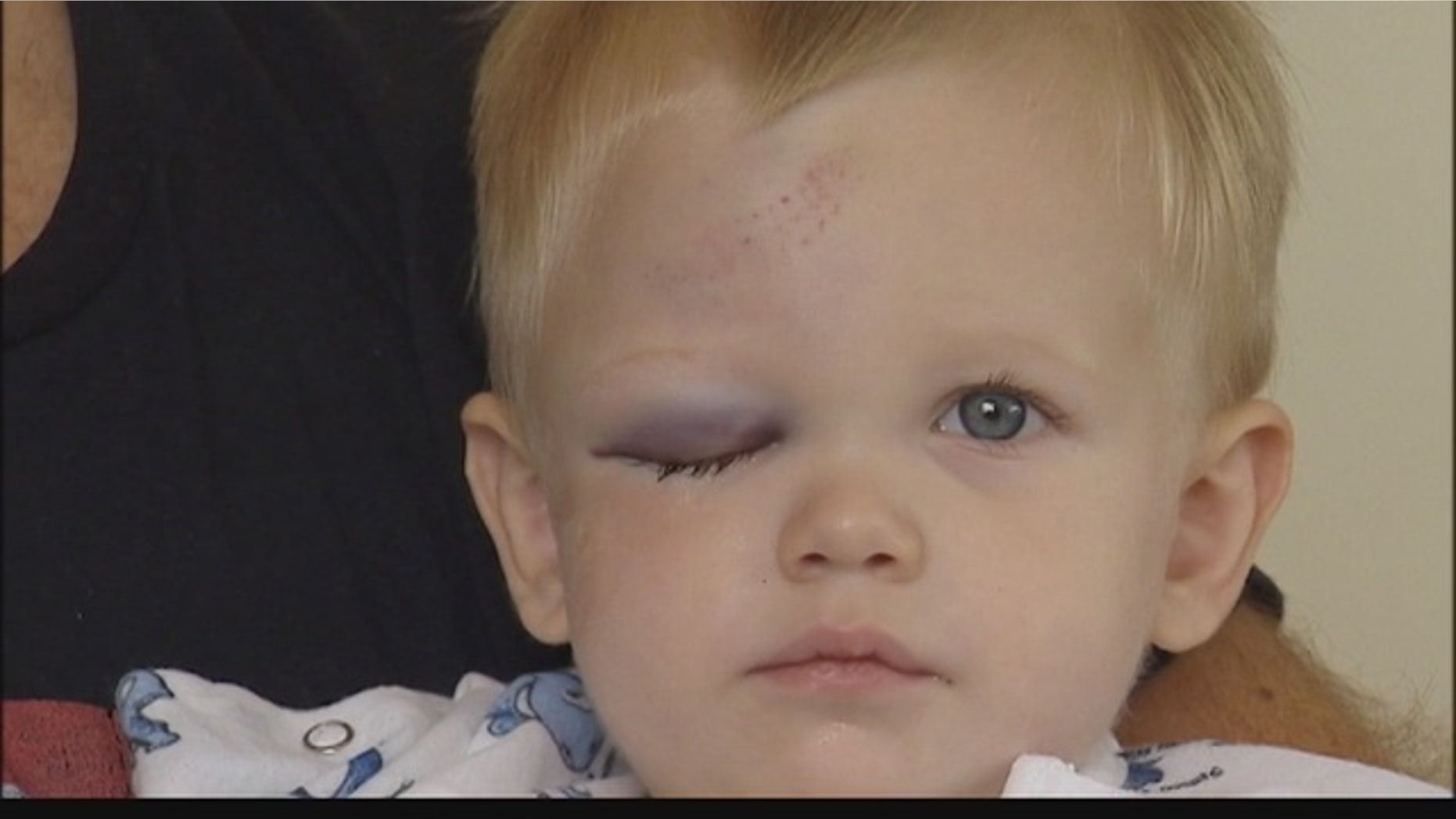 A toddler is recovering from a skull fracture, symptoms of a concussion and bruising to the underlying brain after he was hit by a home run ball while attending the White Sox game at U.S. Cellular Field with his family Monday.
Rowan Senders, 2, was watching the game with his parents, Michael and Stacey Senders, and two sisters, ages 4 and 7 months. Stacey had taken their 4-year-old daughter to the bathroom and Michael was holding the 7-month-old when Mike Aviles of the Cleveland Indians sent a homer into the left-field stands during the fourth inning, ABC 7 reported.
"I heard the crowd go, 'Ooohhh,' and I looked up and the ball was coming down," Michael Senders, Rowan's dad, told Fox32Chicago.com. "And my first reaction was to jump in the way, but I had my daughter in my arms," he said.
"And all I could do was reach around and cover his face and the ball hit my hand and his head at the same time," Michael told the news station. "I don't know what would have happened had that hand not deflected it a little bit."
Rowan was bleeding from his nose and mouth, and the stitching from the ball left an imprint on his face, ABC 7 reported. Paramedics arrived quickly, and he was transported to Lurie Children's Hospital, in Chicago, where doctors said he was showing symptoms of a concussion.
"We did a CAT scan, which showed there was a skull fracture with underlying contusion, or bruising, to the brain," Dr. Jerome Volk, Rowan's doctor, told ABC 7.
Volk said he expects the toddler to make a full recovery.
The family said the Sox sent Rowan a get-well basket and that they hope the incident doesn't deter their son from attending future games.