Teacher suffers heart attack during CPR class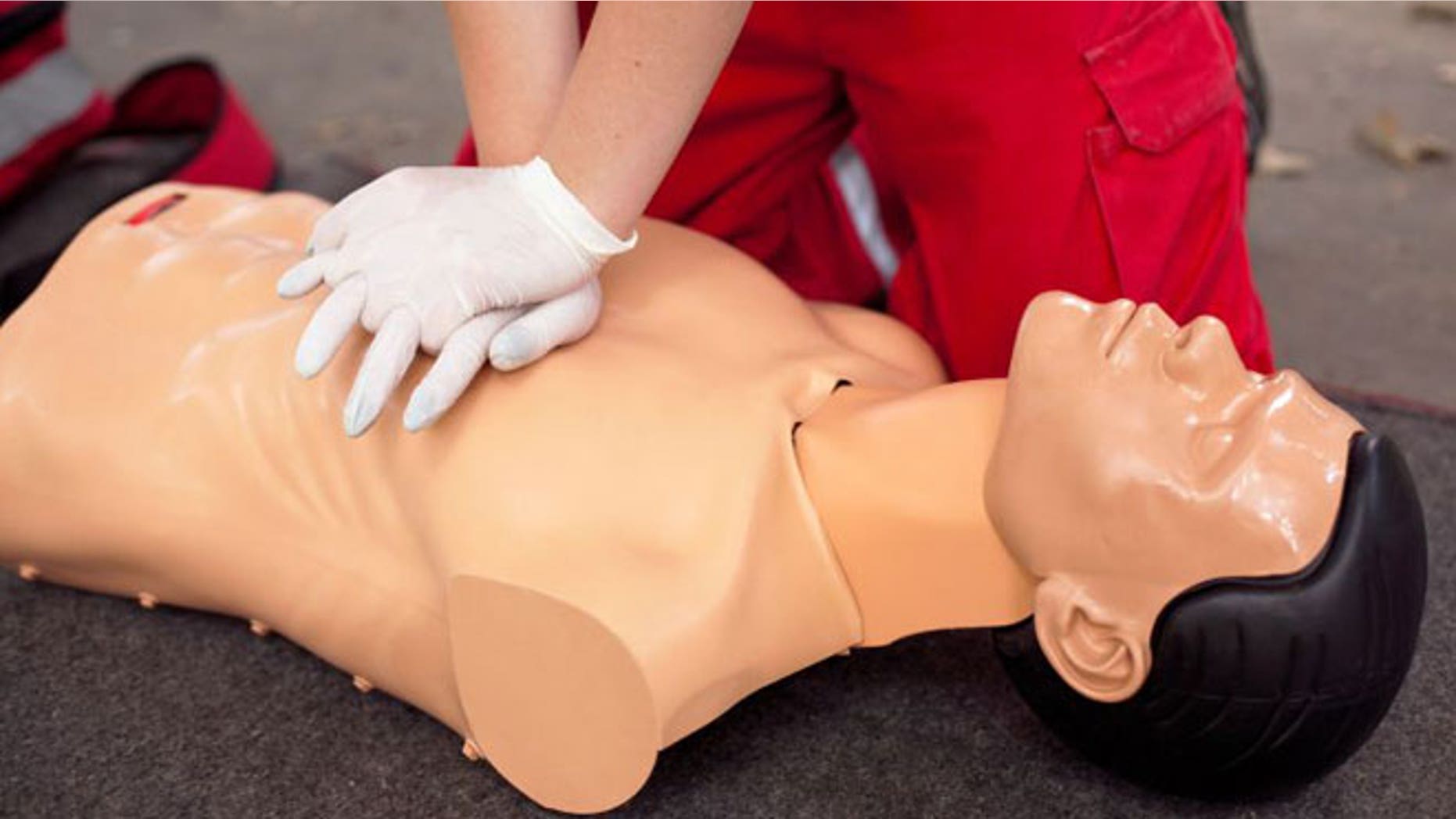 David Knowles was leading a class on CPR when he suddenly felt weak and dizzy. As the retired UK nurse lay on the floor, he realized he had little time to tell his students what to do before he passed out, the BBC reports.
The group "had asked for a demonstration," Knowles says, and they thought they were getting one. When they learned this was no drill, "the whole group was up on its feet, looking like they weren't doing very well, either," Knowles tells Inside Edition.
5-YEAR-OLD HEART TRANSPLANT RECIPIENT WHOSE BASEBALL FANDOM WENT VIRAL DIES
As the 77-year-old, who took his own pulse during the incident, started to "get a bit foggy," he instructed student Karol Chew to call an ambulance and take out his false teeth.
Knowles knew he was having a heart attack and had to stay awake but, he adds, "I couldn't really get stirred up about it." Chew—a former nurse who was taking the class to brush up on her skills—began performing CPR after her teacher stopped breathing.
"It really got bizarre, the whole thing," Knowles says. He came to briefly when the paramedics arrived, "but the next thing I remember is waking up in [the] hospital, two and a half weeks later," Knowles tells the BBC.
He fell into a coma and later suffered another heart attack, per the Independent. The incident in front of his students took place in February.
MAN GETS MASSIVE KELOIDS REMOVED FROM NECK IN LIFE-CHANGING SURGERY
The local ambulance service for which Knowles volunteers says that if he'd been stricken before his students had arrived, he likely would have died. After five weeks in the hospital, Knowles was sent home to his wife, Nova, and doctors say he's making excellent progress.
"I feel a lot better," he tells Inside Edition. (Did workplace bullying trigger a fatal heart attack?)
This article originally appeared on Newser: CPR Student Saves Teacher Having a Heart Attack