Study Shows How Better HIV Drugs Extend Lives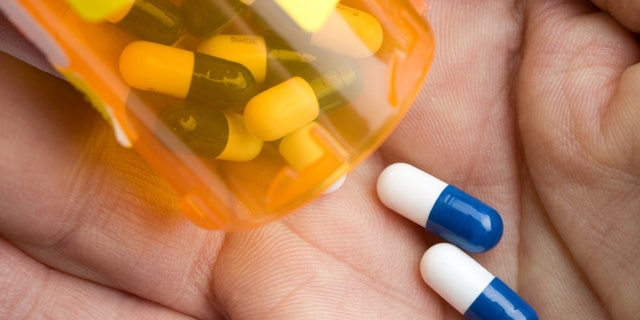 NEWYou can now listen to Fox News articles!
Life expectancy for people in Britain who have HIV rose by 15 years between 1996 and 2008, thanks largely earlier diagnosis and treatment with better, less toxic drugs, scientists said on Wednesday.
While life expectancy for HIV patients is still lower than in the general population, dramatic progress in reducing side effects from drugs, offering them as combination therapies and starting treatment earlier have helped turn HIV into a chronic disease with a good prognosis, the researchers said.
In a study published in the British Medical Journal, the researchers added that the average lifespan of HIV positive patients should increase further with guidelines recommending they start treatment even earlier with modern, improved drugs.
"These results are very reassuring news for current patients and will be used to counsel those recently found to be HIV-positive," said Mark Gompels of Britain's North Bristol NHS Trust, who co-led the study.
Around 34 million people globally have the human immunodeficiency virus (HIV) that causes AIDS, and the vast majority of them live in sub-Saharan Africa.
Access to screening, diagnosis and early treatment with HIV drugs is limited in many poorer nations, but in wealthy countries like Britain their availability has made a big difference to many patients' lives.
Gompels worked with Margaret May of Bristol University and used data from the UK Collaborative HIV Cohort study, which in 2001 began collating routine data on HIV positive people who had been attending some of Britain's largest clinics since January 1996.
They looked at patients aged 20 and over who started treatment with at least three HIV drugs between 1996 and 2008.
Their analysis showed that life expectancy for an average 20-year-old infected with HIV increased from 30 years to almost 46 between the periods 1996 to 1999 and 2006 to 2008.
"We should expect further improvements for patients starting antiretroviral therapy now with improved modern drugs and new guidelines recommending earlier treatment," May said in a statement about the work.
The findings also showed that life expectancy for women treated for HIV in Britain is 10 years higher than for men.
During the period 1996 to 2008, life expectancy was 40 years for male patients and 50 years for female patients, compared with 58 years for men and nearly 62 years for women in the general UK population.
In a comment on the findings, Elena Losina, a senior scientist at the Boston Brigham and Women's Hospital in the United States said that although the progress in Britain was encouraging, it should also serve as "an urgent call" to increase awareness among patients and health workers about how effective HIV treatment can be -- especially if started early.
"In turn this should increase rates of routine HIV screening, with timely linkage to care and uninterrupted treatment," she said. "As these factors improve, the full benefits of treatment for all HIV infected people can be realized."