Regular use of aspirin may lower risk of advanced prostate cancer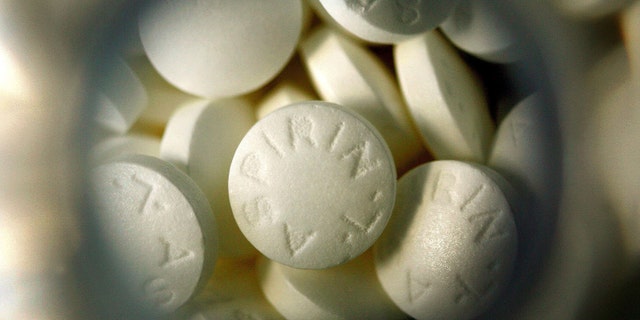 Add another disease to the list of ailments that may be thwarted by regular aspirin use—prostate cancer.
Researchers reported that men who took at least three aspirin tablets a week reduced their risk of developing or dying from advanced prostate cancer. The aspirin didn't affect whether the men developed the disease to begin with, though.
Separately, other scientists found what they described as early evidence that a government panel's recommendation against routine prostate-cancer screening may be having an unwelcome result: an increase in detection of tumors at more advanced states, when they are harder to treat.
Findings from the two studies were released Monday ahead of their presentation at the American Society of Clinical Oncology Genitourinary Cancers Symposium in San Francisco later this week.
About 220,000 cases of prostate cancer were diagnosed in the U.S. last year, according to American Cancer Society estimates, making it the second-most common cancer among men, after skin cancer. About 27,500 men died of prostate cancer in 2015.
In most cases, the cancer is slow-growing, doesn't spread beyond the prostate gland and is of little clinical consequence. In such cases, 99 percent of men are alive after five years and 98 percent after a decade. Once the tumor spreads to bone or other parts of the body, though, five-year survival falls to 28 percent .
The aspirin study is a new analysis from the long-running Physicians' Health Study, a longitudinal trial at Brigham and Women's Hospital in Boston and the Harvard T.H. Chan School of Public Health. Previous prostate-cancer studies have yielded conflicting results on aspirin's preventive benefits.
Click for more from The Wall Street Journal.