'I started screaming': Ex-patient claims dentist who had license revoked left her with broken jaw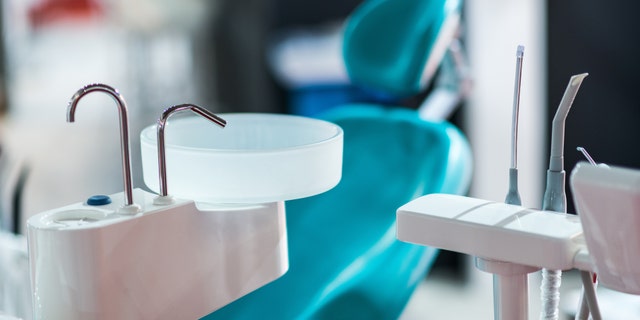 A North Carolina dentist who had her license revoked after two patients died following procedures at her office allegedly once extracted a patient's wisdom teeth while the victim was still awake, and left her with a fractured jaw.
"We went back there and she put the mask on me and told me that I'd start to feel a little tingly," Kennadi Nester, a former patient of Dr. Shawana Patterson, told MyFox8.com. "But I didn't. I was laying there and then she started to cut open my teeth and started to drill them and break them to pull it out. I started screaming and I was crying. I was hyperventilating."
WOMAN CLAIMS IMPLANT SCAR SMELLED 'LIKE ROTTEN MEAT' AFTER BOTCHED PROCEDURE ABROAD
Nester also charges that she was only supposed to have two teeth extracted, but Patterson, who was under investigation at the time, took out four, and later when she landed in the emergency room a CT scan revealed that the procedure had also resulted in a fractured jaw.
"A mandibular fracture from here to here, where she was hitting it and putting her weight into it," Nester told MyFox8.com of her injuries.
WOMAN DIES FROM BLOOD CLOT 17 DAYS AFTER GETTING BREST IMPLANTS, TUMMY TUCK
The North Carolina State Board of Dental Examiners issued an emergency suspension of Patterson general anesthesia permit earlier this month following the death of a second patient. Her license and general anesthesia permit had been revoked by the same board on Jan. 11.
Patterson is accused of failing to check patients' medical histories and ordering staff to alter medical records to conceal violations, according to the News & Record. According to the board's investigation, Patterson had used "excessive levels of sedatives" in the cases that resulted in fatalities.
CLICK HERE TO GET THE FOX NEWS APP
"I'm actually thankful that she didn't put me to sleep because that could have happened to me if I was put to sleep," Nester told MyFox8.com.