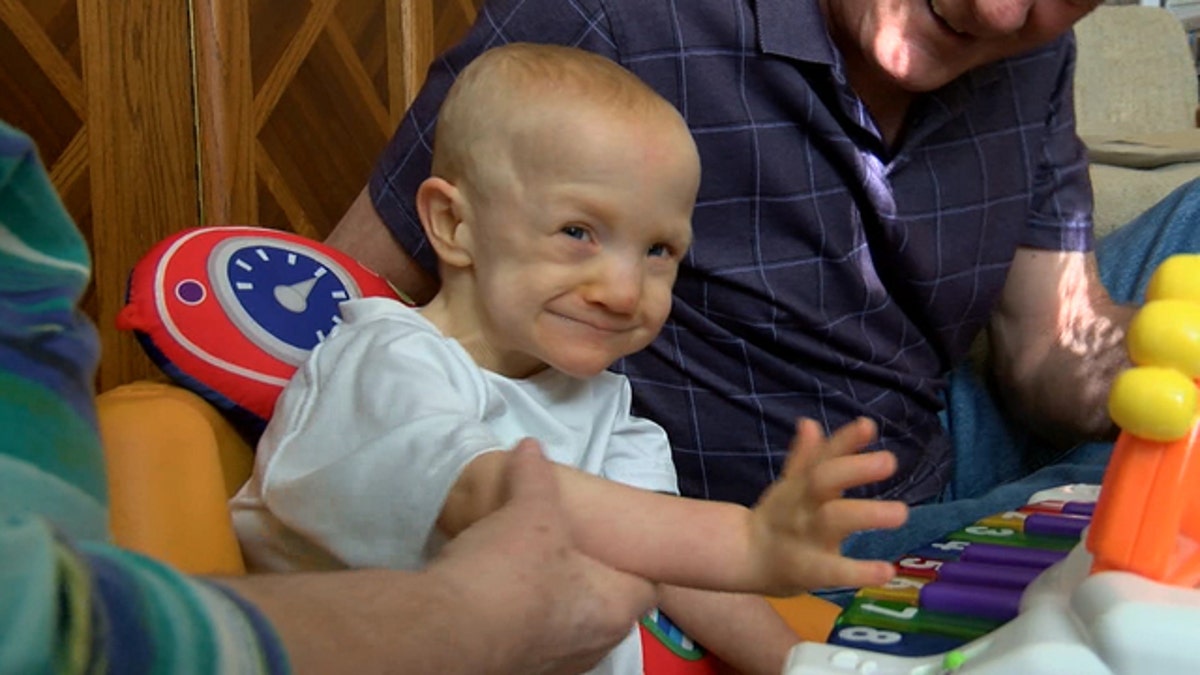 Retired Marines Cindy and James Hufford took on an unexpected role when they stepped in to raise their 2-year-old grandson, who suffers from numeours medical issues.
"He was pretty much neglected since he was born, since we got him. You see that and you can't allow it," Cindy told Fox 46. The Rock Hill, South Carolina, couple said the alternative to taking in Ryley was putting him in a foster home. The Huffords did not disclose why their son could not care for the child. Cindy herself grew up in an orphanage.
Ryley suffers from severe scoliois, a rare genetic disorder, and digestive disorders that require him to be fed through a tube in his stomach.
"Our mission in life is to try and figure out what's going [ON?] to make Ryley happy and how do we solve Ryley's medical issues," James told the news channel.
Doctors say Ryley may need a potentially life-threatening brain surgery because his brain has shifted to one side, but his family said the toddler is simply too weak to undergo the procedure. Their proposed solution is a cranial band helmet, to help correct the problem, but their insurance doesn't cover the cost.
"He's a baby, he's small, he's vulnerable, and obviously you want him to live," ," James told Fox 46. "You don't want to break him in some kind of fashion and you want him to be comfortable."
"Is it scary?" he added. "Every day."
On Saturday, All Things Possible Ministry hosted a fundraiser for Ryley. All proceeds will go toward purchasing a cranial helmet and a special P-Pod chair designed to allow children with special needs interact with family while also offering postural support.
"The mission in life is honestly not only to take care of him but get him to smile because when he does, it will melt your heart," James told Fox 46.