'Marathon training made me fat'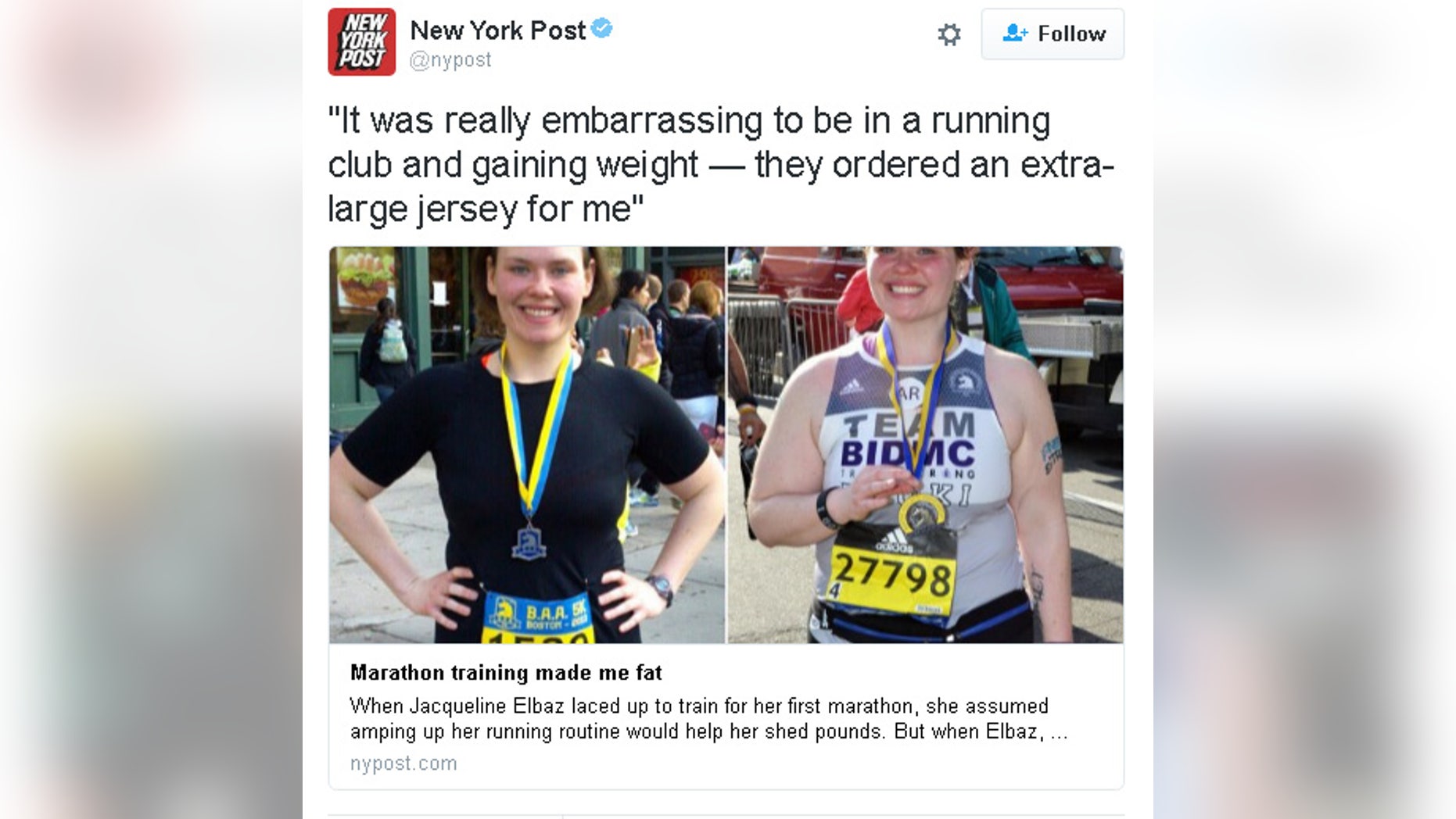 When Jacqueline Elbaz laced up to train for her first marathon, she assumed amping up her running routine would help her shed pounds.
But when Elbaz, who works in fashion, crossed the finish line at the 2014 New York City Marathon, she was 15 pounds heavier than when she'd started training four months prior.
After spending the weeks leading up to the race lounging in yoga pants, exhausted by her grueling regimen, she felt the extent of her weight gain once she pulled her regular clothes back on post-run.
"I realized I was gaining weight during training, and then at the end I realized, 'Wow, it's bad,' " says the 25-year-old Midtown resident.
First-time marathoners often assume the pounds will melt away when they hit the pavement. But for many novice runners such as Elbaz, training for those 26.2 miles has the opposite effect.
"Every season, there are people who gain weight through the process," says New York City race coach and nutrition counselor Daphnie Yang.
She chalks it up to a few different causes. The most common is overeating, as hard as that may seem to ravenous runners. She says racers often fill up on a big meal at the end of the day to replace the calories they think their bodies burned during long training runs.