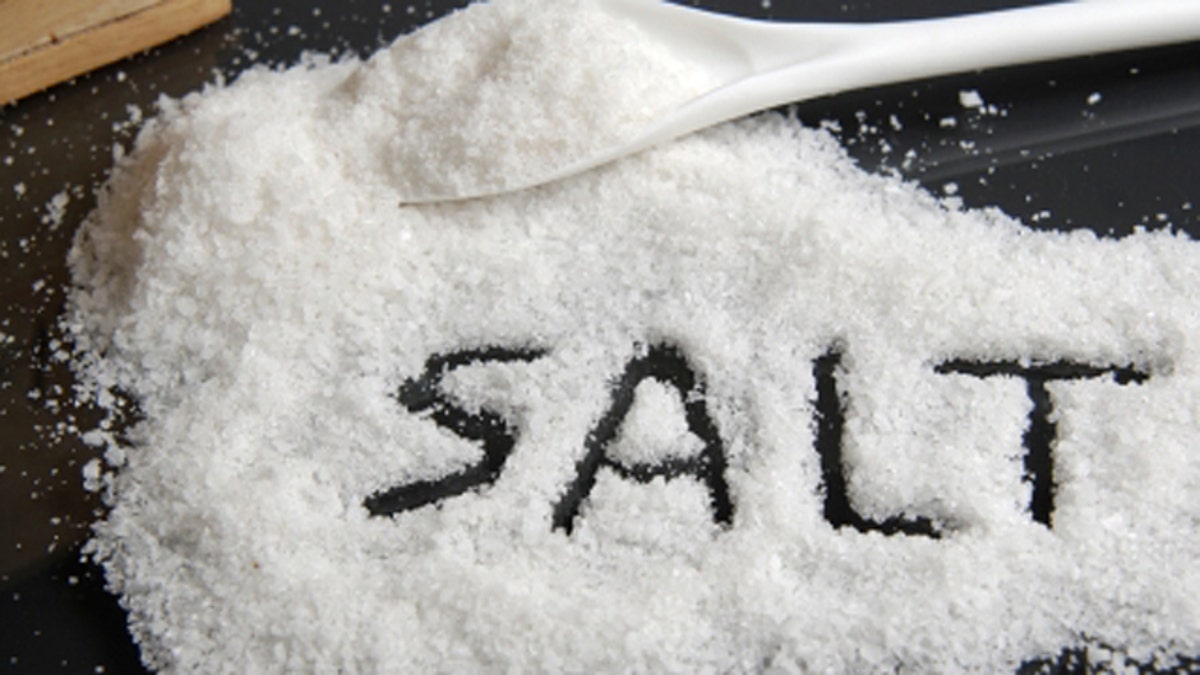 Cutting back on salt may not be as beneficial for your heart as once thought, a new study suggests.
While a diet low in salt reduces blood pressure, it increases the levels of cholesterol, fat and hormones in the blood that are known to increase the risk of heart disease, the study found.
Overall, the good and bad consequences of a low-salt diet may cancel each other out, so the diet has relatively little effect on the development of disease, said study researcher Dr. Niels Graudal, of Copenhagen University Hospital in Denmark.
The study adds to a growing body of research questioning the long-term benefits of a low-salt diet. In July, a review of seven previous studies published in the journal the Cochrane Library found that a moderate reduction in salt intake did not reduce a person's risk of dying or having heart disease.
In fact, Graudal said the recommendation that people cut back on salt may have come prematurely.
"In my opinion, these recommendations should never have been there, because there's not enough science to make [them]," Graudal said.
Other experts say that while the findings definitely warrant further research, it's too soon to overturn the recommendations to keep salt levels low just yet, said Dr. Jochen Reiser, a professor at the University of Miami Miller School of Medicine, who was not involved in the study.
"We have to look a little bit closer," to see if a reduction in salt really does generate a net health benefit, Reiser said. Diet is complex, and the effects of eating less salt "cannot be oversimplified," Reiser said.
Salt and heart health
Graudal and colleagues examined data from 167 studies in which participants were randomly assigned to either a low-salt or high-salt diet. On average, participants were followed for at least four weeks.
The researchers saw a small effect of a low-salt diet on blood pressure. The effect was most significant for people with high blood pressure, or hypertension —a low-salt diet reduced their blood pressure by 3.5 percent.
However, a low-salt diet led to a 2.5 percent increase in cholesterol levels, and a 7 percent increase in triglycerides. Further, it also led to increases in hormones that regulate the body's salt levels, which would cause the body to preserve salt, rather than excreting it in the urine, Graudal said.
What's a 'low-salt' diet?
On average, Americans consume 3.5 to 5 grams of sodium per day. The American Heart Association considers a low-salt diet as one limited to 1.5 grams a day.
The findings suggest we need to revisit the idea that a low-salt diet is beneficial, Reiser said.
However, the new study has limitations. The researchers defined a "low-salt" diet as one that included 2.3 grams of salt or less per day. In some respects, this is still a high amount of salt to have in the diet, Reiser said. The American Heart Association recommends people consume no more than 1.5 grams of salt per day. (The average American consumes about 3.5 to 5 grams per day, he said.)
Future research should investigate whether a very low salt diet might bring more benefits to health, Reiser said. In addition, studies should examine the effect of the diet over a period longer than 4 weeks, he said.
The new study was published online today (Nov. 9) in the American Journal of Hypertension.
Pass it on: A diet low in salt may not provide a net benefit in terms of health.