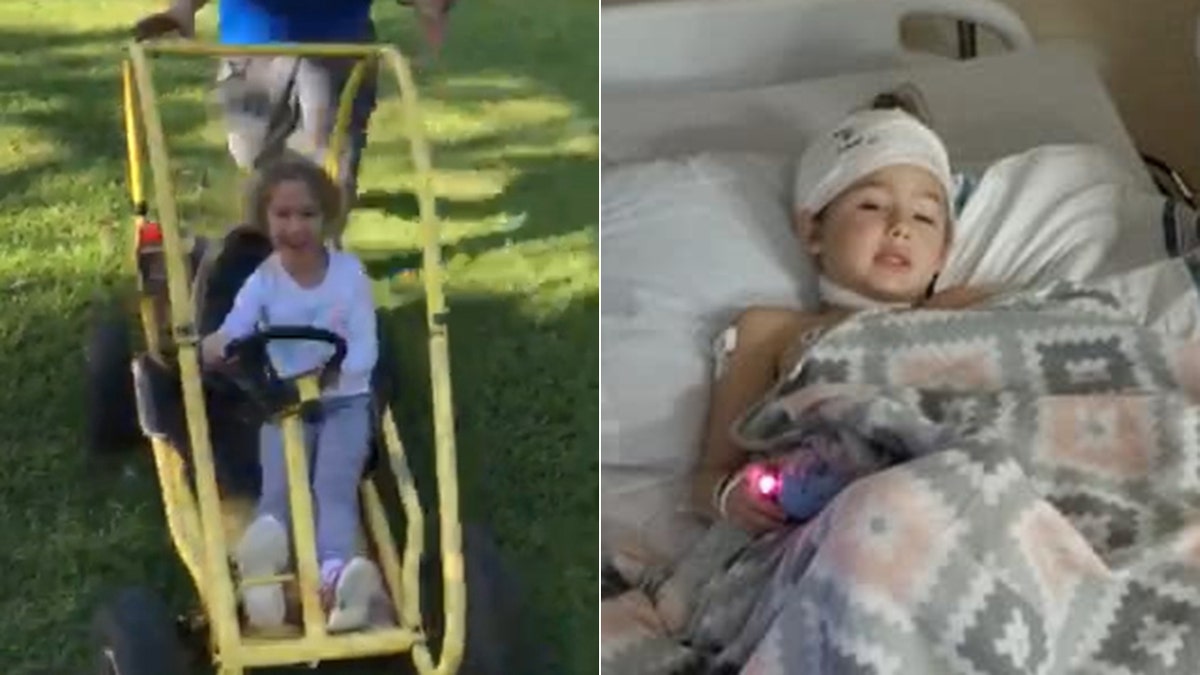 WARNING: GRAPHIC PHOTOS BELOW
A Louisiana family is overcoming the trauma of seeing their young daughter partially scalped after her hair got caught in a go-kart motor. Lani Use, who was riding the go-kart at a family party in October was allegedly pulled backward once her hair was caught, with the impact allegedly causing her skull to fracture in four places.
"It was terrifying," Macie Use, 5-year-old Lani's mother, told SWNS. "It was like a horror movie."
'INSIDE EDITION' ANCHOR DEBORAH NORVILLE TO UNDERGO CANCER SURGERY AFTER VIEWER SPOTTED LUMP ON NECK
Use's stepdad freed the kindergartener from the vehicle's motor using a knife before she was rushed to a local hospital by her parents. Once she reached the hospital, doctors determined she would need extensive care and had her flown to Ochsner Medical Center where she underwent emergency surgery.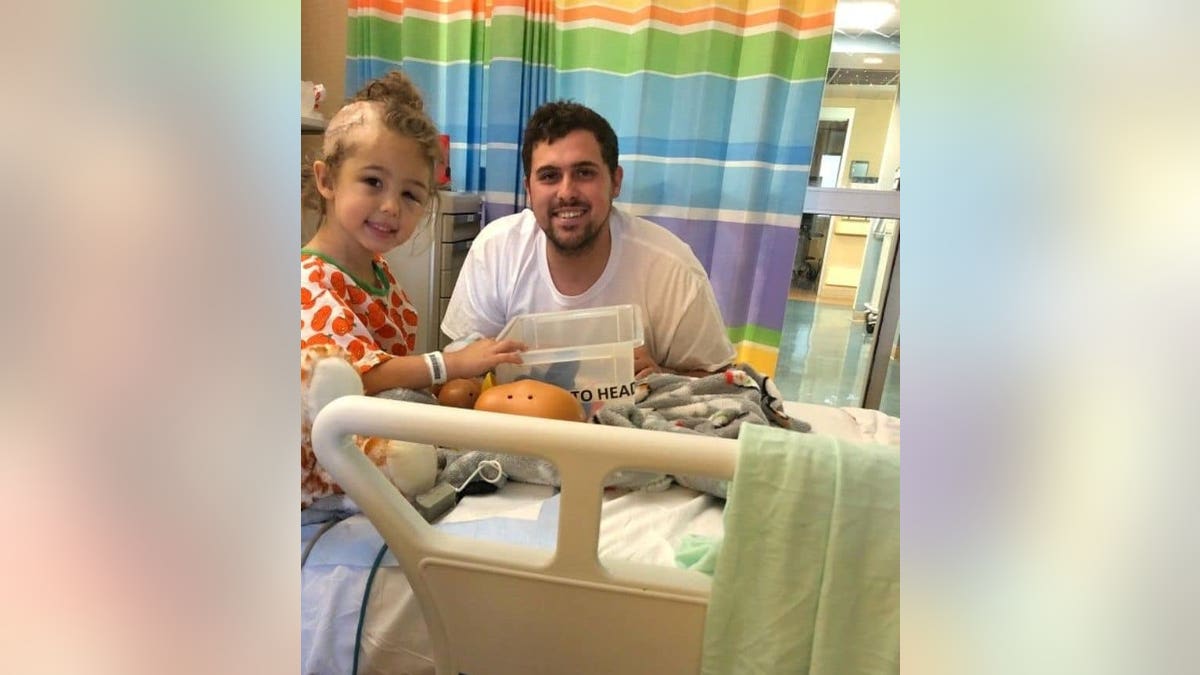 "The right side of her scalp was just hanging off," Use told SWNS. "It was ripped from the front all the way to the nape of her neck. She was drifting in and out of consciousness and her eyes were rolling into the back of her head."
ALABAMA NAVY ROTC SENIOR CREDITS GOD FOR SURVIVING BRAIN INJURY
The injuries have left Lani with seizures and weakness on her left side due to nerve damage, as well as vision issues, SWNS reported. The family is hoping for more answers from specialists in the coming months, but they were initially told it was impossible to determine the extent of the damage she suffered.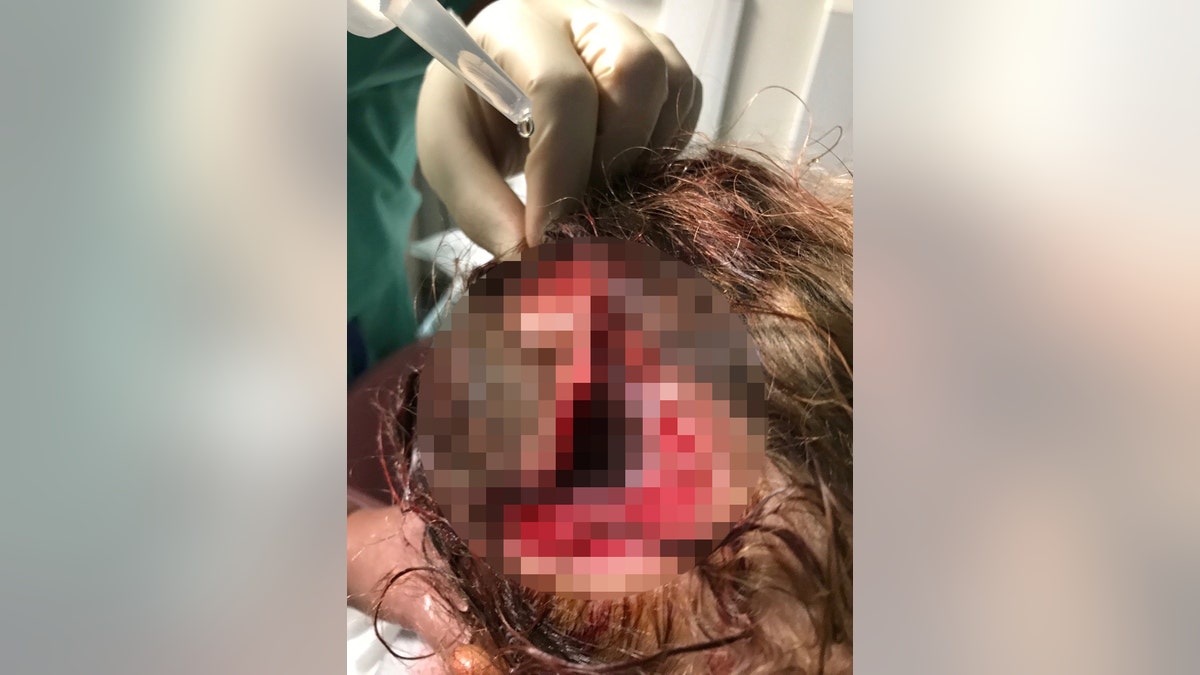 Use added that her daughter, who once loved dancing and cheering, has had a personality shift since the accident and is scheduled to see a therapist for post-traumatic stress. She said Lani doesn't like to be away from her parents for too long and has trouble with loud noises.
At the time of the accident, Use said Lani was traveling so slowly that adults were able to walk alongside her, but she now stresses the importance of tying loose hair and wearing helmets while riding. She said she had tied Lani's hair in a bun before riding, but that at some point the strands had come loose.
CLICK HERE TO GET THE FOX NEWS APP
"I want to share my story so another child doesn't have to go through the pain my daughter has endured," she told SWNS.