Georgia girl battling cancer dies before spending day with San Francisco police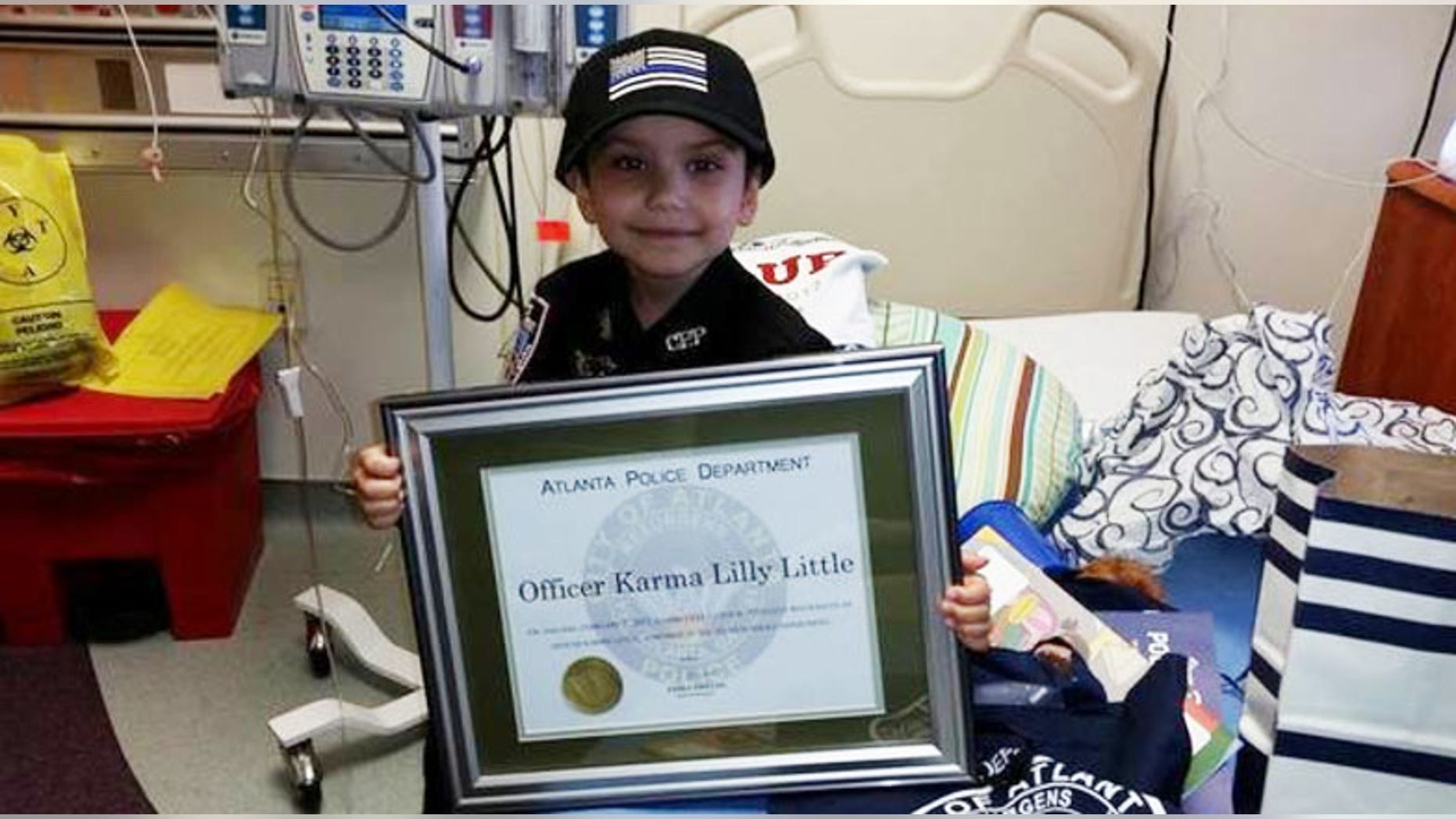 A brave 7-year-old girl from Georgia who was soon scheduled to spend a day with the San Francisco Police Department, died Tuesday after a four-year fight with neuroblastoma.
Karma Little's cancer reached stage 4 but the girl was intent on becoming a police officer, the San Francisco Chronicle reported. She was going to see the department's horses and the building that is home to the police tactical unit, the report said.
"She basically died in her parents' arms," Inspector John Keane, who was in contact with the family since last year, told the paper. He would send various trinkets to the girl, including a birthday card from the SFPD SWAT. The message: Stay strong and keep up the good fight.
DOCTOR GOES INTO LABOR WHILE DELIVERING PATIENT'S BABY
Keane said he would escort the family to the airport for the flight back to Georgia.
Little inspired many during her fight. A Facebook page called, "Believe in Karmiracles" had 4,500 likes and the girl spent days with other law enforcement agencies, including in New York City.
NYC MAN DIES OF LEGIONNAIRES' DISEASE, 1 OTHER SICKENED
On Aug. 20, her parents posted on Facebook that the prognosis worsened, Fox 5 Atlanta reported.
"Atlanta and NYC both agree that there are no more effective options for Karma. We were told her cancer is TERMINAL. And both teams confirmed an estimation of 3-6 months; but certainly not a year of life left for Karma," the post said.