Georgia father paralyzed in body surfing accident determined to walk again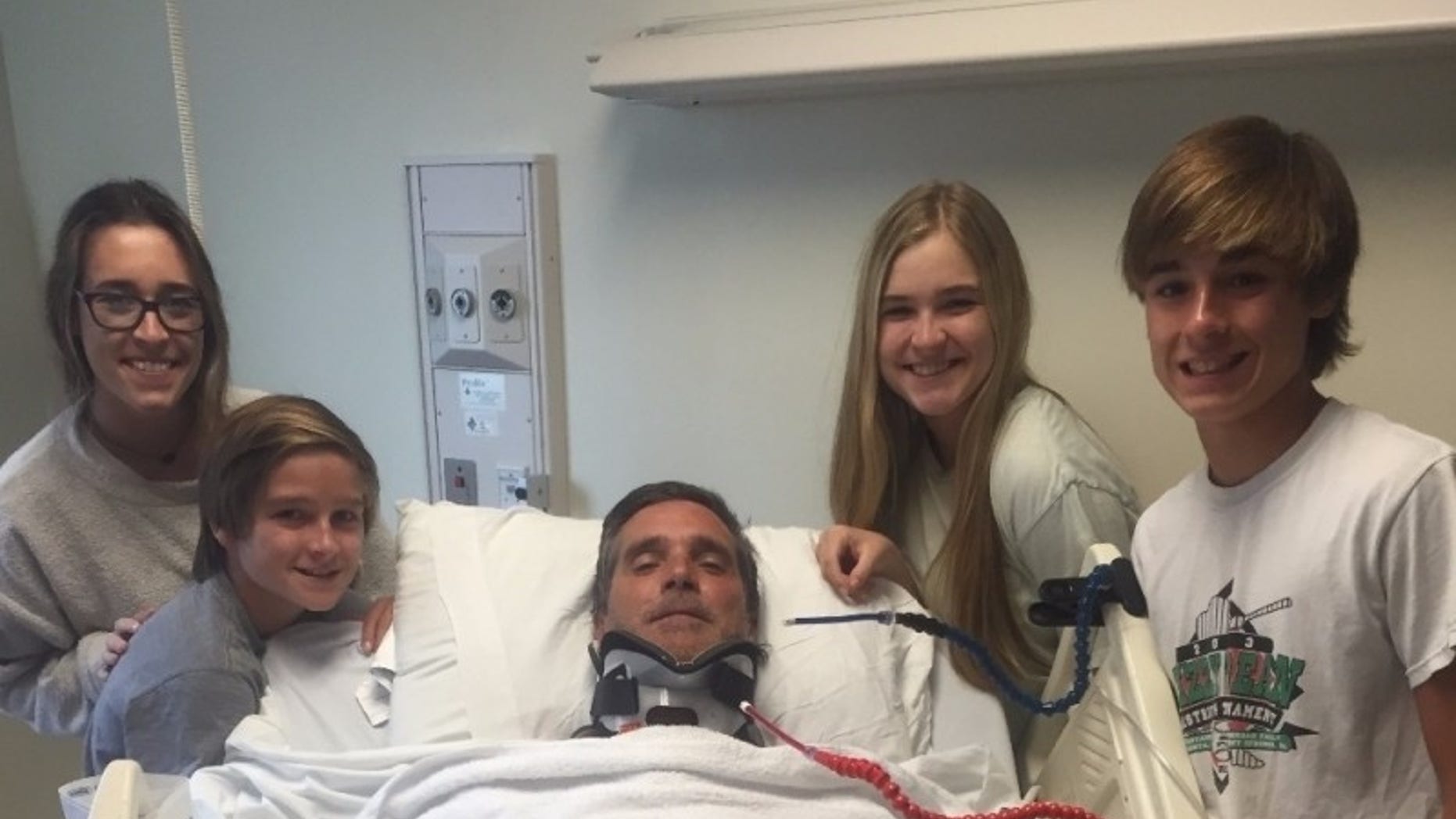 A Georgia father faced with learning how to walk again said he "just happened to pick the wrong wave" in July while bodysurfing with his daughter. The wave slammed Stephen Franke's forehead into the sand, injuring his spinal cord and leaving him paralyzed, WSBTV reported.
"My positioning on the wave just wasn't right," Franke, a father of four, told the news station. "[It was] pretty shallow water, so I cut through the water pretty quick and went straight to the sand to my forehead."
A week after the accident, Franke was transferred to the Shepherd Center in Atlanta, Georgia, where he is working on regaining strength in his legs. When he arrived, he could only shrug his shoulders, but now he can wiggle his toes, WSBTV reported.
"Unfortunately we do see a lot of these injuries, especially in the summertime, from all parts of the country," Dr. John Lin, of the Shephard Center, told WSBTV. "Since he's been here for the last several weeks, he has regained some strength in his left leg to the point that he can kick it out now."
Franke is slated for an October release, and his goal is to walk out of the center.
"It's a day by day thing. A different thing fires up every day," Franke told the news station. "I'm confident I'm going to be able to walk."