For every month of her pregnancy, this mom crossed a 5K finish line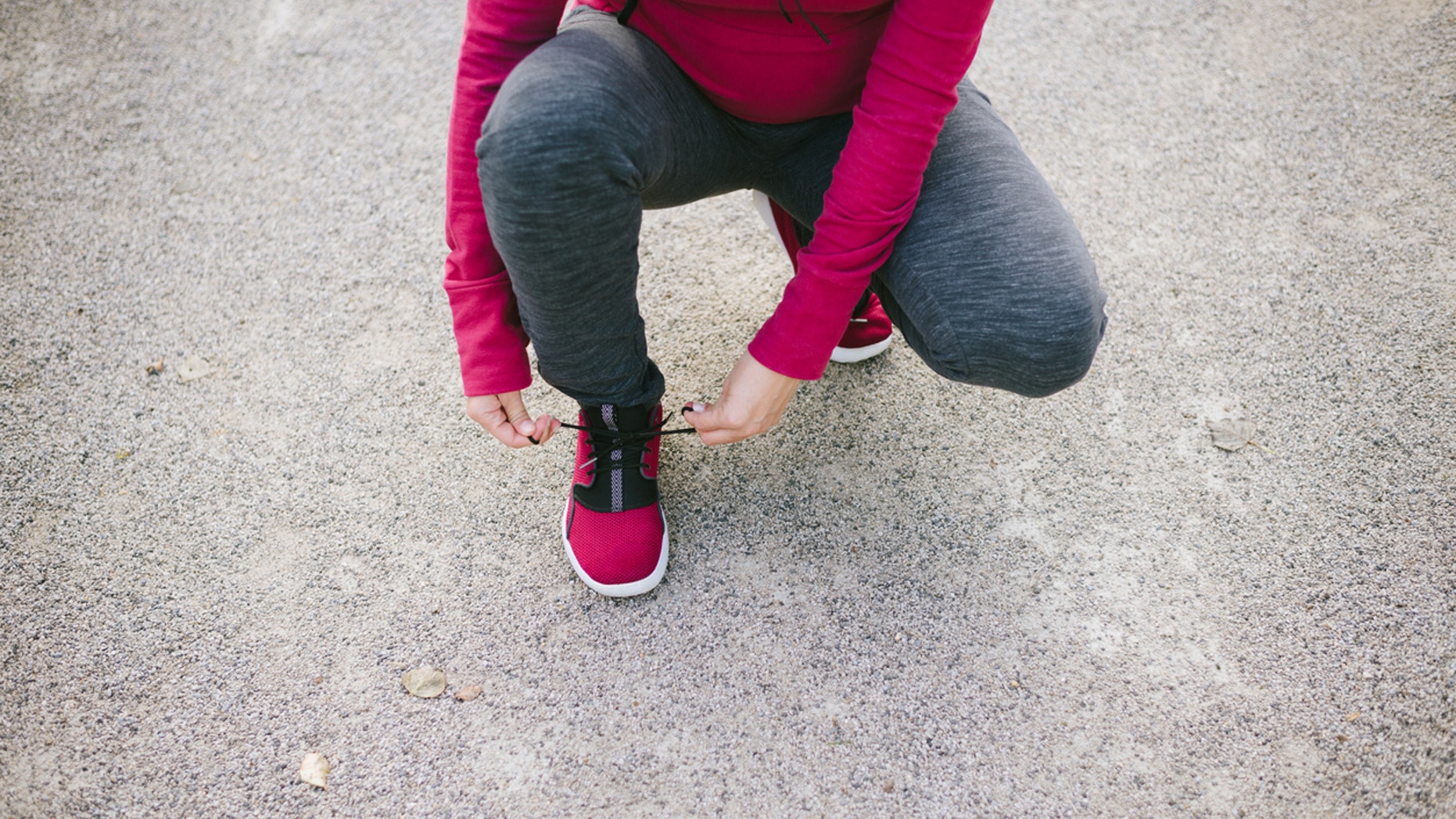 Jessica Frick, 32, finds it difficult to call herself a "real runner," but after running nine 5Ks during the months of her pregnancy, she's starting to warm up to the idea.
A year before becoming pregnant with her second child, she started running with some friends. The social aspect gave her the running bug and she didn't want to lose the enthusiasm. Once becoming pregnant, she decided she enjoyed the sport too much to let it slide, so she made the goal of running a race every month until the baby came.
MOM DIAGNOSED WITH STAGE 4 CANCER DAYS AFTER SON'S STILLBIRTH RAISING FUNDS FOR OTHERS
The frequent races gave Frick the drive to run and train at the gym in preparation for the next 5K, even when her body became more unwilling. Frick completed nine 5Ks, and finished her last race on Saturday, June 10 at the Levity Summer Festival 5K in Indiana, Pennsylvania. She's now devoted her time to prepping for her newborn girl, who is due on July 4.
"My times slowed down a lot more than I expected, but it wasn't about a time thing," Frick said. "I wanted to make sure I wasn't pushing too hard for the baby. It was more about keeping at it and just doing it."
The races became harder and harder, especially as breathing became more difficult. Another challenge? Some courses didn't provide restrooms.
LSU PARENTS SAVE UNCONSCIOUS FAN'S LIFE AT COLLEGE WORLD SERIES
But she still enjoyed the process, though, and encourages other expectant mothers to make athletic goals, but without unnecessary pressure.
Frick says taking care of a newborn will obviously come first, but she hopes to do more runs this year, including a marathon relay or a fun Muddy Buddy run.
"Sometimes us moms, even when you're pregnant, can be so hard on ourselves because our bodies are changing so much," Frick said. "Just take it day by day. But having a goal like that helped me stay more physically fit and I definitely would encourage other moms to do it."
This article first appeared on Runner's World.