Florida woman finds bird skull in frozen spinach from Publix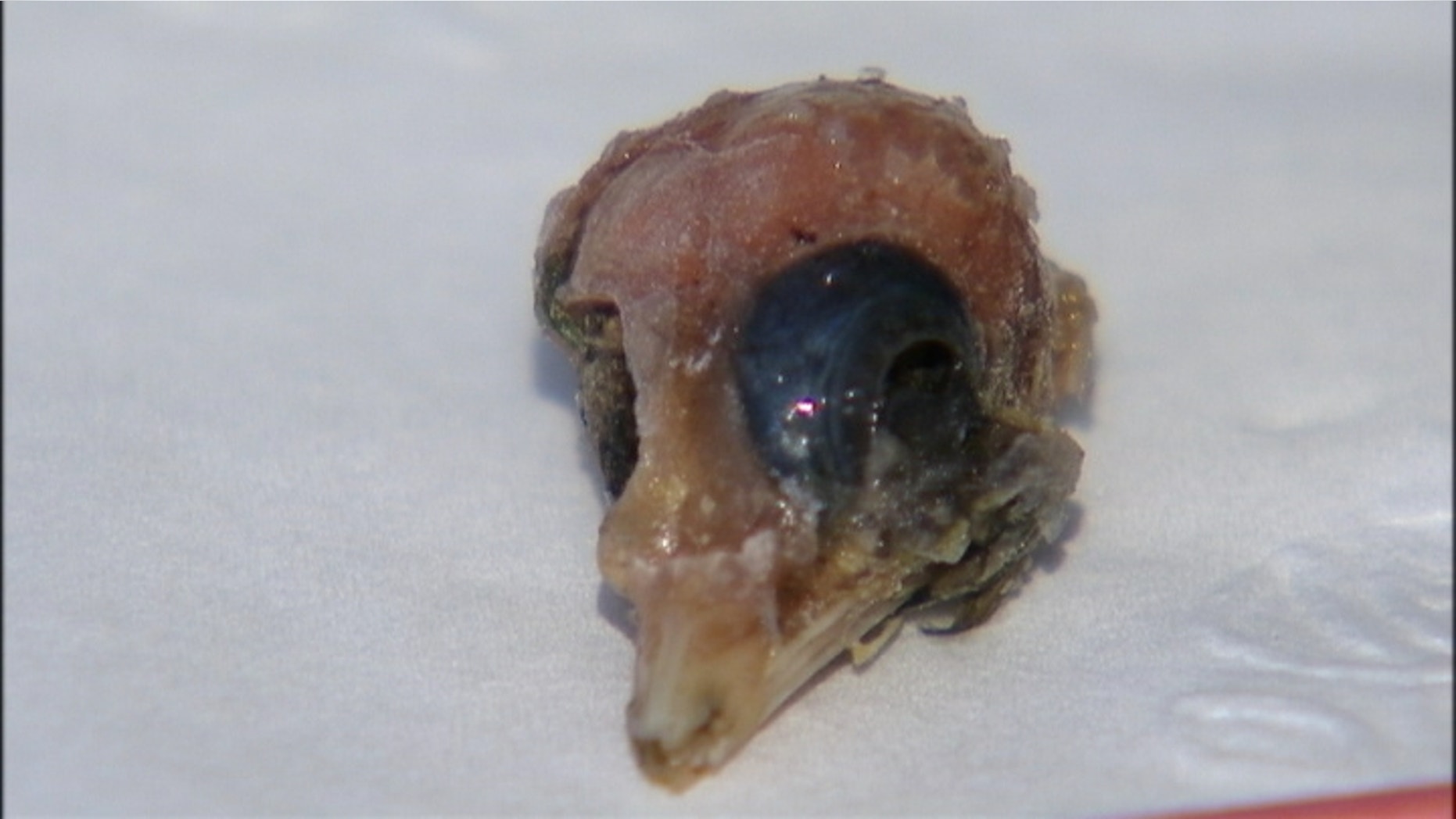 A Sarasota, Fla. woman claims she found an unexpected and unappetizing surprise inside her purchase from Publix.
She claims she found the skull of a bird inside a package of frozen spinach bought from the popular grocery store, and what's worse is that she says she found it after she and some of her friends had eaten some of the spinach.
In a statement to FOX 13, Publix said it is investigating what Madeline Brogan found.
She said she was making appetizers for a New Year's Eve party and microwaved the bag of spinach and drained it. She said she found one big chunk and figured it was a stem or something still frozen, so she put it aside in the sink, moving on with the appetizer and her party.
To her horror the next day, she said she discovered what really was in the sink.
"I picked it up and started pulling the spinach off it and realized there were two eyeholes, and it was a little skull," she said. "I ate that eye, or someone did."