Doctors Remove Scissors From 12-Year-Old Boy's Throat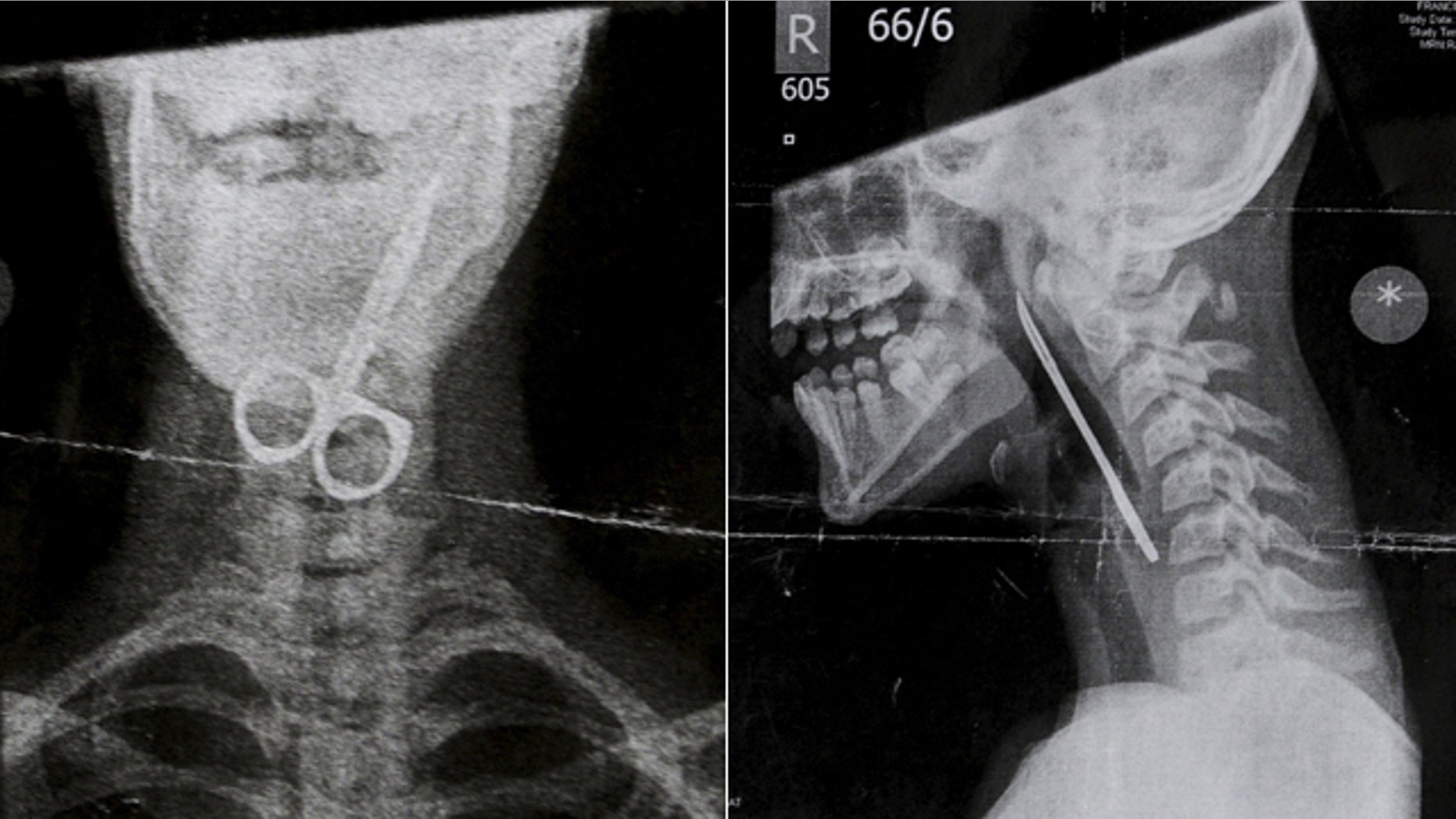 A 12-year-old boy has made a miraculous recovery after swallowing a pair of scissors, The Sun reported.
Doctors removed the pair of nail scissors lodged in Curtis Francis' throat after putting him under anesthetic. He suffered only minor cuts.
Curtis' mother, Karon, thought he had swallowed a pen lid until he started coughing up blood in their home in Bristol, England.
"He has no sense of danger and puts most objects in his mouth," she said.
Doctors said Curtis has severe learning disabilities and visual impairment.
Click here to read more from The Sun.