Diabetes may be missed in majority of patients, study finds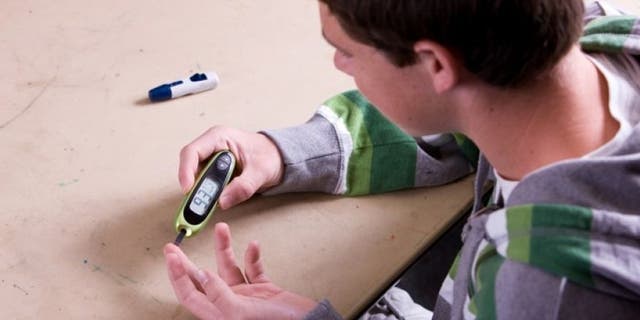 NEWYou can now listen to Fox News articles!
Standard medical guidelines may be failing to help doctors identify the majority of patients who should be screened for diabetes, study findings released Tuesday suggest.
Researchers at Northwestern University found that 55 percent of high-risk individuals were not screened due to guidelines issued by the United States Preventative Service Task Force (USPSTF) in October 2015.
The USPSTF recommended doctors screen patients for diabetes if they are between ages 40 and 70, are overweight, or are obese. However, according to the study, published in PLOS Medicine, many individuals who fall outside of these ranges develop diabetes. Also, any service recommended by the USPSTF must be fully covered under a provision in the Affordable Care Act, but patients who request a diabetes screening and do not fall under the guidelines may be required to pay out of pocket for the test.
At-risk individuals who are not screened for diabetes or pre-diabetes miss out on necessary preventative measures, such as healthy eating, exercising, and taking prescribed medications, researchers argued in their study.
"Preventing and treating diabetes early is very important, especially in this setting of community health centers, where many of their socioeconomically disadvantaged patients face barriers to following up regularly," senior study author Dr. Matthew O'Brien, assistant medicine professor at Northwestern University and a Northwestern Medicine physician, said in a press release. "If you miss someone now, it might be years before they come back, at which point they have overt diabetes and maybe even complications, like heart attacks or strokes."
Racial minorities are further in danger of being missed under the current guidelines. According to the study, only 50 percent of African-American patients and 37 percent of Latino patients who developed diabetes fell into the ranges, compared with the 54 percent of white patients who did.
"We were interested to do this study because of population trends that racial and ethnic minorities are developing diabetes at younger ages and lower weights than whites," O'Brien said in the release.
The study drew data from electronic health records of 50,515 adult primary care patients in health centers in the Midwest and Southwest from 2008 to 2013.
The next step, O'Brien said in the release, is determining what other risk factors need to be taken into account, and for physicians to use electronic health records to automatically tell them when a patient is at risk for diabetes and should be screened.