Connecticut man dies of tick-borne illness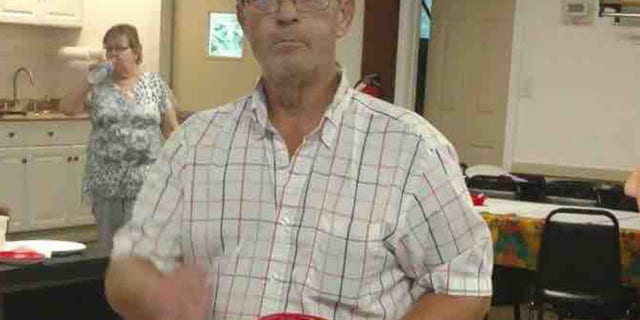 A man described as an avid gardener by his grieving relatives died earlier this month, after contracting a rare tick-borne illness at his Connecticut home. Michael Yoder, 55, was suffering from symptoms similar to a stomach bug for several weeks before his illness turned severe, the Danbury News Times reported.
A test revealed he had contracted babesiosis, but by that time the disease was irreversible. Yoder, of New Milford, died of kidney and liver failure on Aug. 8, the news outlet reported.
10 NEW CASES OF TB FOUND AT TEXAS HIGH SCHOOL AFTER SECOND ROUND OF TESTING
"We had no idea whatsoever that a tick could so something like this," Wendy Yoder, his widow, told the Danbury News Times. "A single tick. We thought it was bad when it just gave you Lyme disease. This one is a killer."
Wendy said she regularly helped her husband check for ticks after he had been gardening, but that neither of them saw any signs of a tick bite when he fell ill. His sister told the news outlet that Yoder had his spleen removed about 30 years ago.
"He had a lot of those things they say are deadly when combined with the disease," Dawn Schappach told the Danbury News Times.
POODLE RECOVERING AFTER MASSIVE TUMOR REMOVED
Babesiosis is caused by microscopic parasites that infect red blood cells and is spread by infected blacklegged or deer ticks, which are typically found in the Northeast and upper Midwest, according to the Centers for Disease Control and Prevention (CDC). Symptoms can range from asymptomatic to life-threatening, though treatment is typically successful.
Dr. Paul Nee, an infectious disease expert at Western Connecticut Health, told the Danbury News Times that cases of babesiosis continue to increase year after year in the state. Nee said there have been 55 confirmed cases so far in 2017, compared to 41 in 2016.
A GoFundMe page was started to help the family cover funeral expenses.