Conjoined twins born in Texas thriving 1 year after separation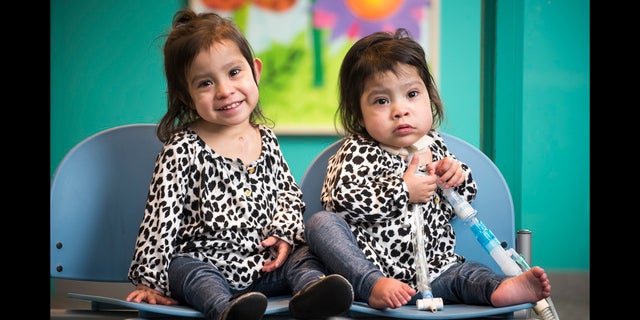 NEWYou can now listen to Fox News articles!
When Knatalye Hope and Adeline Faith Mata were born in April 2014, they shared their vital organs, and they were conjoined at the chest, stomach and pelvis.
A year later, the twin girls, who were separated at Texas Children's Hospital in Houston in February 2015, are thriving— a feat their mother said she always knew they'd achieve.
"We always knew they were gonna thrive," Elysse Mata, their mother, told Fox 5 NY. "I just don't think we expected them to do as good as they are doing."
The news station reported that the Mata twins' separation surgery lasted 26 hours. The girls face more struggles ahead, as they have a few surgeries scheduled, but Mata told Fox5NY.com that the additional operations are worth it as they have allowed her daughters to lead happy and healthy lives.