Baby born to brain-dead mother after almost 4 months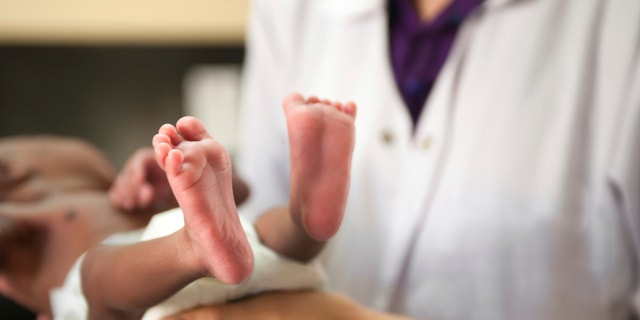 NEWYou can now listen to Fox News articles!
LISBON, Portugal – Doctors at a Lisbon hospital have delivered a baby almost four months after its mother was declared brain dead — a record for such cases in Portugal.
Lisbon's Sao Jose Hospital says in a statement the healthy baby boy weighing 5.2 pounds was delivered Tuesday by cesarean section after 32 weeks.
The 37-year-old mother was declared brain dead in February, but doctors concluded the fetus was healthy. The statement said the hospital's ethics committee, the baby's father and mother's family all agreed with the procedure.
Luis Graca, the head of the Portuguese Society of Obstetricians, said Wednesday the birth was "an extraordinary feat."