Nearly half of all heart attacks are "silent," which means the person experiences no symptoms at all before the cardiac event, studies have shown.
Now a medical technology company aims to catch those pre-symptomatic heart conditions using the power of artificial intelligence.
Fountain Life, a health technology company, offers an AI coronary artery scan that purports to detect heart attack risk three, five or even 10 years before symptoms begin.
The simple outpatient procedure takes less than an hour, said Bill Kapp, CEO of Fountain Life in Florida, who is also an orthopedic surgeon with a background in molecular immunology and genetics.
After injecting simple dye into the vein, the provider does a quick CAT scan of the heart.
"You will then know your complete artery health, including how much plaque you have," Kapp said in an interview with Fox News Digital.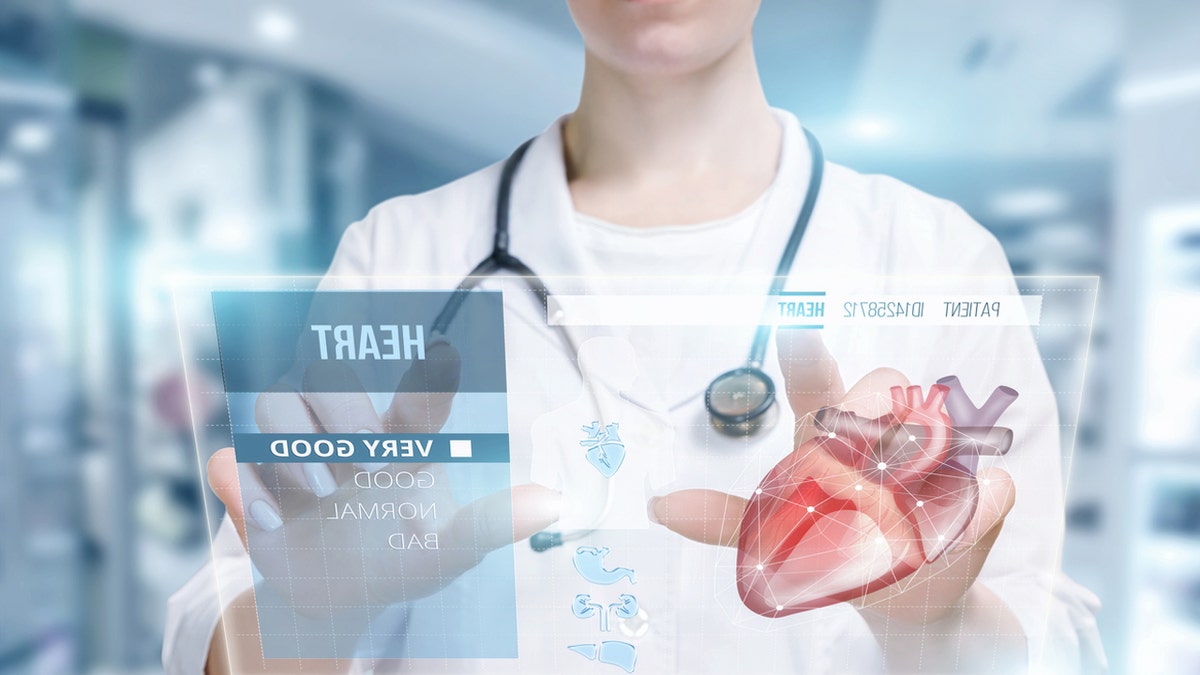 AI IDENTIFIED THESE 5 TYPES OF HEART FAILURE IN NEW STUDY: 'INTERESTING TO DIFFERENTIATE'
It's similar to the traditional Coronary Computed Tomography Angiography (CCTA) that's been in place for decades, Kapp explained — but instead of only a cardiologist or radiologist reading the results, AI analyzes them.
"The AI can see exactly how much plaque is there and whether it's calcified (stable) or uncalcified (high risk) — things humans can't see," Kapp said.
AI AND HEART HEALTH: MACHINES DO A BETTER JOB OF READING ULTRASOUNDS THAN SONOGRAPHERS DO, SAYS STUDY
Uncalcified plaque is the newer, softer kind that is more prone to rupture, Kapp explained.
Beyond pinpointing signs of risk, the test also provides a pathway for people to reverse heart disease, he added.
The company's AI coronary artery scan offers a non-invasive alternative to a standard "cath lab," a more expensive procedure that involves inserting a catheter into the artery, Kapp said.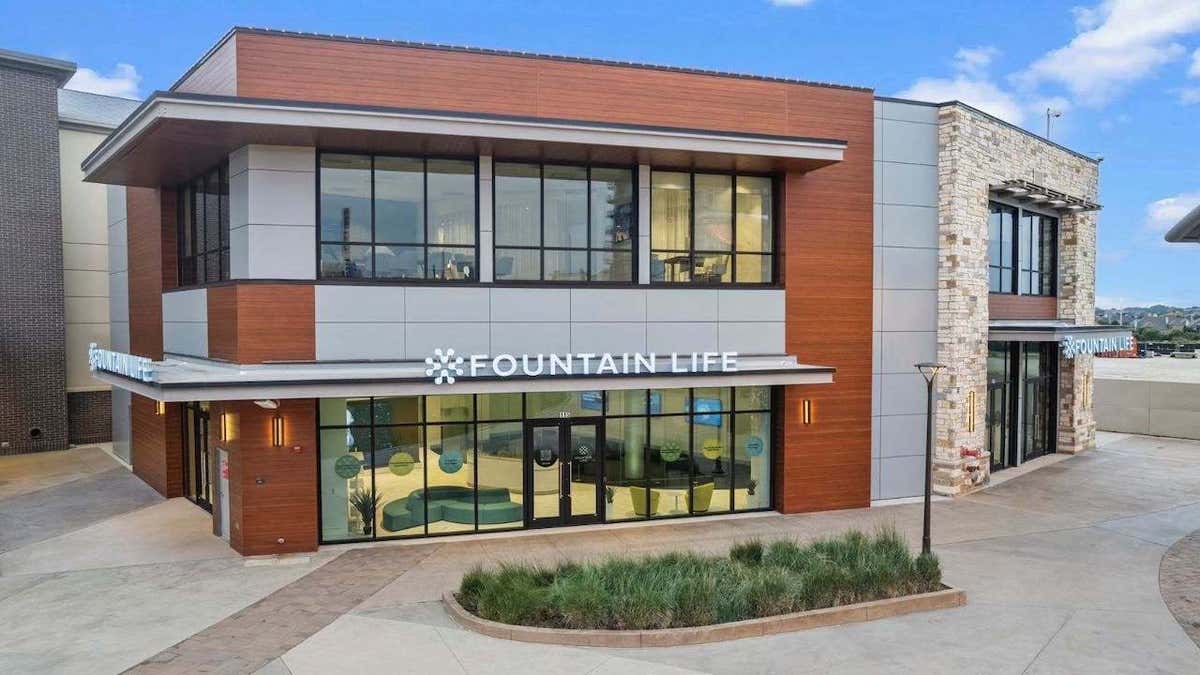 Currently, Fountain Health's AI health services are available to self-insured employers, who then offer them to their employees, as well as high-end residential centers.
The company aims to partner eventually with physicians to make the technology even more widely available to patients.
Using AI for proactive prevention
Fountain Life was founded in 2021. Its goal is changing the health care paradigm from "episodic and reactive" to "proactive and continuous," according to Kapp.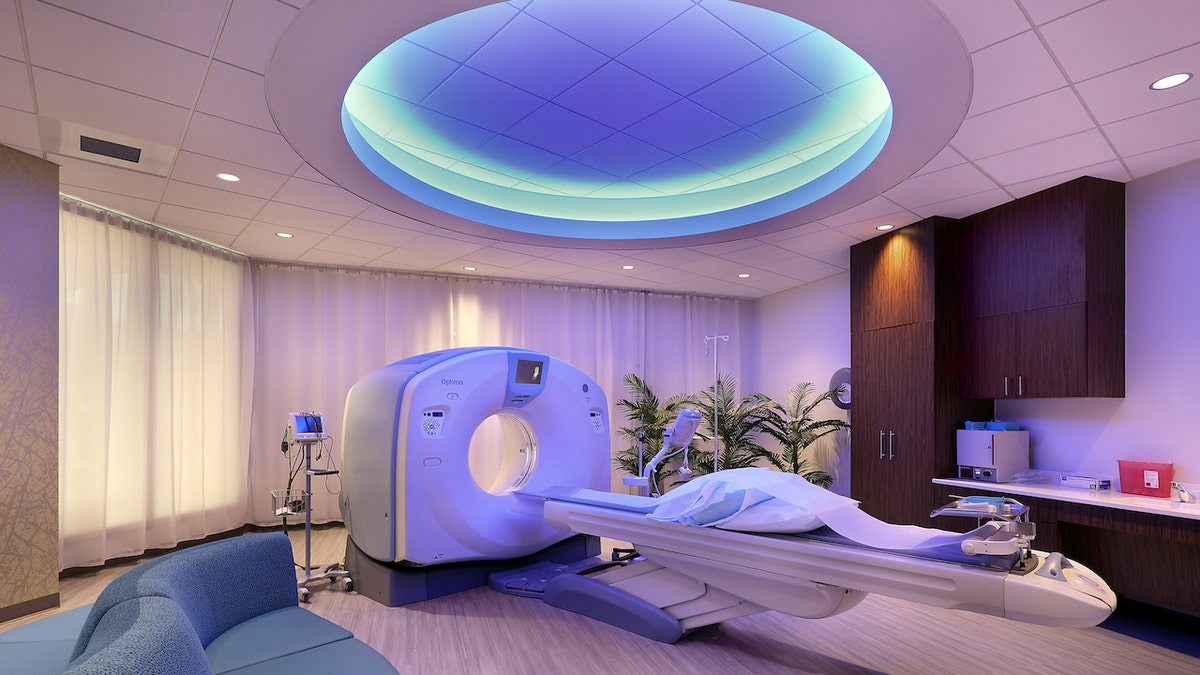 "In medical school, we're not taught how to keep people healthy — we're taught to treat the symptoms," he told Fox News Digital.
"Eighty percent of what we treat is chronic disease."
Most diseases don't become symptomatic until they're in the later stages, Kapp explained.
"In medical school, we're not taught how to keep people healthy — we're taught to treat the symptoms."
"People don't develop diabetes or heart disease overnight," he said.
"To get early-stage biomarkers, we need to train AI on asymptomatic data, so we can detect disease early and monitor progression or regression."
Fountain Health has gathered a group of functional doctors to help them train the artificial intelligence model on asymptomatic conditions.
HEART DISEASE RISK COULD BE AFFECTED BY ONE SURPRISING FACTOR, NEW STUDY FINDS
"Sometimes the AI has a tendency to 'hallucinate' in medical applications, so it's important that it's trained on very large data sets," Kapp said.
In addition to the heart scan, the company also offers a full-body MRI that takes a snapshot of the entire body and brain, then applies AI technology to check for cancer, neurogenerative diseases or any other abnormalities.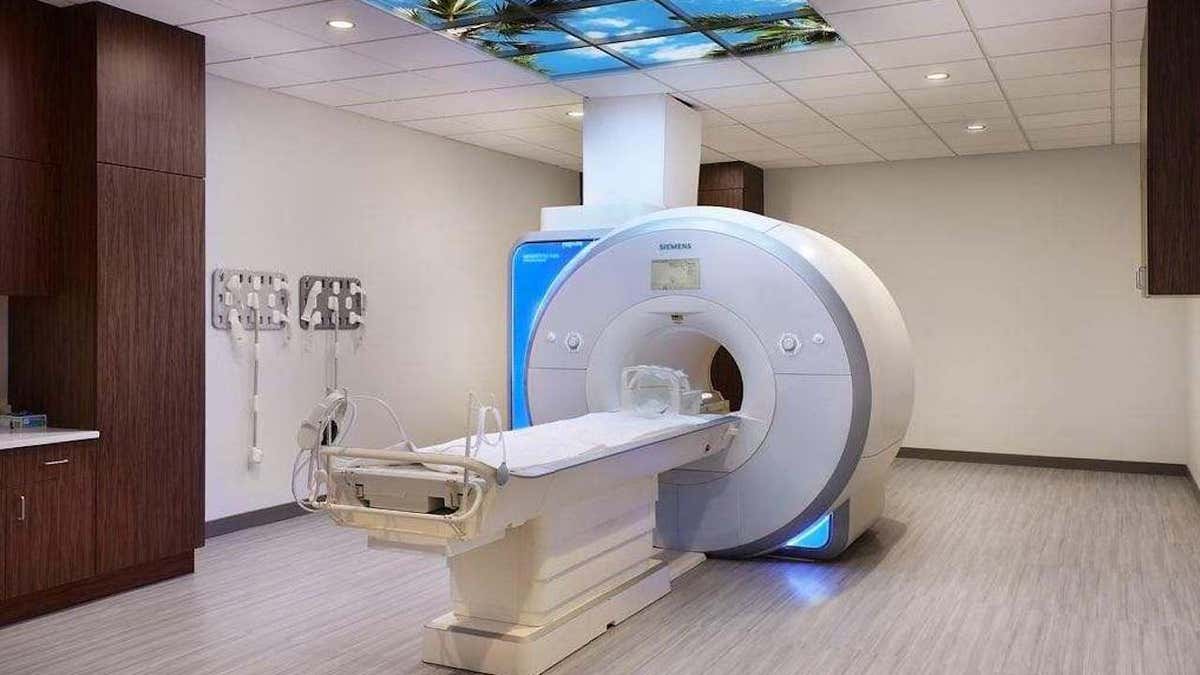 Cardiologist Dr. Ernst von Schwarz, who practices in Culver City, California, said AI is "instrumental" in the use of body imaging techniques, especially for the early detection of plaques in the blood vessels as well as cancer diagnoses.
AI TECH AIMS TO HELP PATIENTS CATCH DISEASE EARLY, EVEN 'REVERSE THEIR BIOLOGICAL AGE'
"From a cardiac point of view, the AI algorithm should not only demonstrate plaques that reduce the diameters of blood vessels, but also distinguish which plaque is prone to rupture (i.e., to detect unstable, vulnerable plaques)," he told Fox News Digital.
"If this technique can be sufficiently developed, it can clearly guide interventional treatment decisions for cardiologists before bad things are happening in the heart," the doctor added.
A 'life-saving' breakthrough
Raman Velu, a 62-year-old real estate investment consultant, led an active lifestyle and considered himself healthy — but he had no idea that he was at risk of a heart attack until he got the AI coronary artery scan.
"I used to do half-marathons, I have a trainer and have always prioritized my health," said Dallas, Texas-based Velu in a statement provided to Fox News Digital.
"It is life-saving, and it is a huge blessing and an unbelievable breakthrough."
Despite his perceived good health, Velu decided to get the scan after some people in his family discovered diseases when it was too late to save their lives.
"If we can measure and figure out in advance what's going on, we can be in control of our health," he said.
Soon after the scan, Velu received a phone call from Fountain Life. The "shocking" news was that he had three potential blockages in his arteries.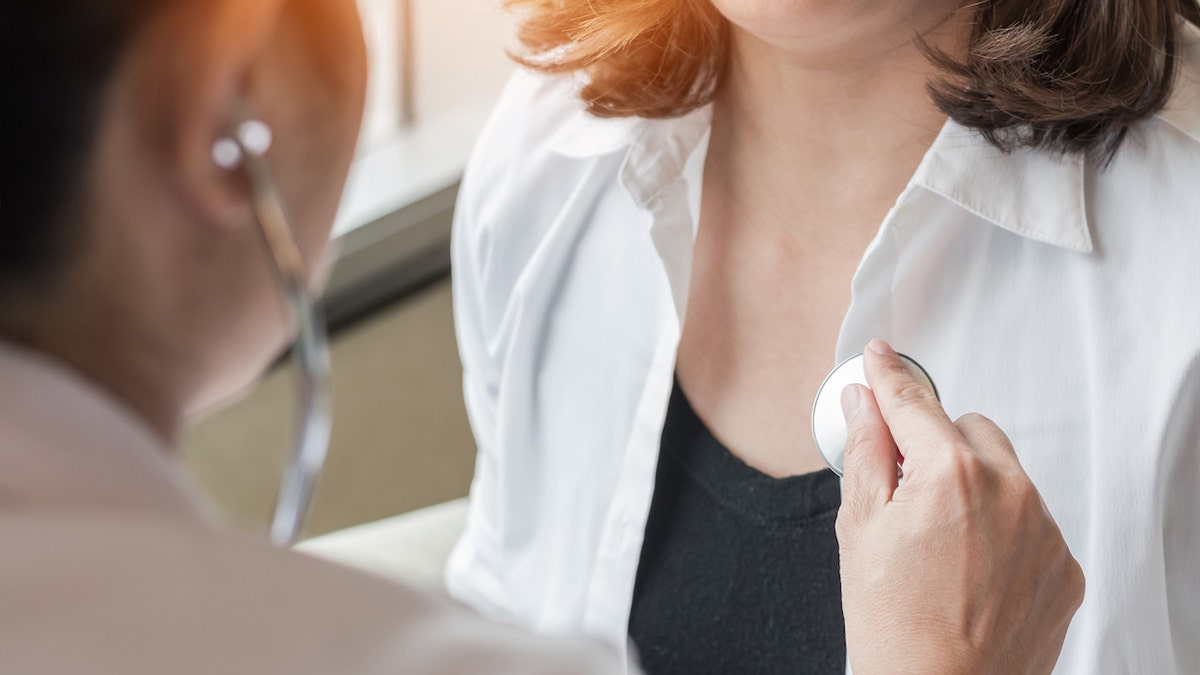 After seeing his primary care physician and cardiologist, Velu ended up having bypass surgery a few weeks later.
Because Velu had no family history or symptoms, he'd never suspected that he had a heart issue.
"I was glad that we found out in advance before it became an emergency," he said.
"Anything can happen to anybody," Velu continued. "Even triathlon runners are sometimes rushed to the hospital for emergency heart surgery."
HEART DISEASE, THE SILENT KILLER: STUDY SHOWS IT CAN STRIKE WITHOUT SYMPTOMS
If there's one word Velu would use to describe the experience, he said it would be "grateful."
He added, "It is life-saving, and it is a huge blessing and an unbelievable breakthrough in the use of technology for prevention."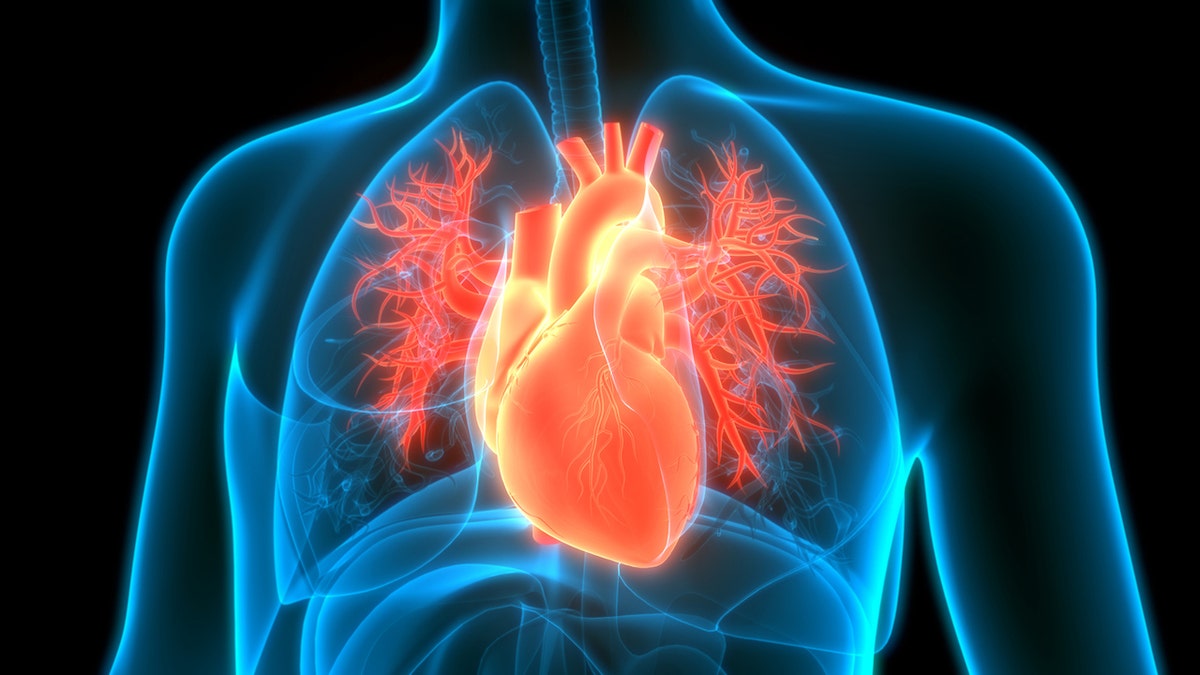 "Usually, medicine is considered an attempt to just contain the effect rather than detecting it preventatively," he added.
Ultimately, Velu said he regards his AI scan as an investment in life.
Meant to augment, not replace, doctors
Rather than replacing cardiologists, Fountain Life's AI technology is intended to serve as a tool to help them get better at their craft, Kapp said.
He compared it to a jumbo jet that flies on autopilot, but still needs a skilled person to monitor it.
"There still has to be a human in the loop, just as there must be a pilot in the cockpit," he said.
AI-POWERED MENTAL HEALTH DIAGNOSTIC TOOL COULD BE THE FIRST OF ITS KIND TO PREDICT, TREAT DEPRESSION
There is a bit of a lag when it comes to understanding and adopting AI in health care, Kapp said — something known as the "clinical latency gap."
"Most physicians are unaware of the technology," he said. "We're generally slow at adopting new tech and new info in medicine."
"Ultimately, we want to lower costs and improve outcomes so people can live long, robust, healthy lives."
A lot of that has to do with payment models, Kapp said. If insurance or Medicare doesn't cover a service, it will be more of a challenge to bring it into the mainstream.
The risk of the AI artery scan is minimal, Kapp said.
"It involves only low-dose radiation, the same amount as on a transatlantic flight," he said.
CLICK HERE TO SIGN UP FOR OUR HEALTH NEWSLETTER
People who have kidney issues should avoid the scans, as they might not be able to tolerate the dye injection.
It's also not advised for those who have already had stents placed in the heart after a previous cardiac event.
CLICK HERE TO GET THE FOX NEWS APP
"Ultimately, we want to lower costs and improve outcomes so people can live long, robust, healthy lives," Kapp said.
"The tech exists to detect problems very early and start to reverse them at a very low cost."
"We are never going to fix the existing health problems unless we address them at the root cause."