9/11 responder with rare illness uses billboards to seek help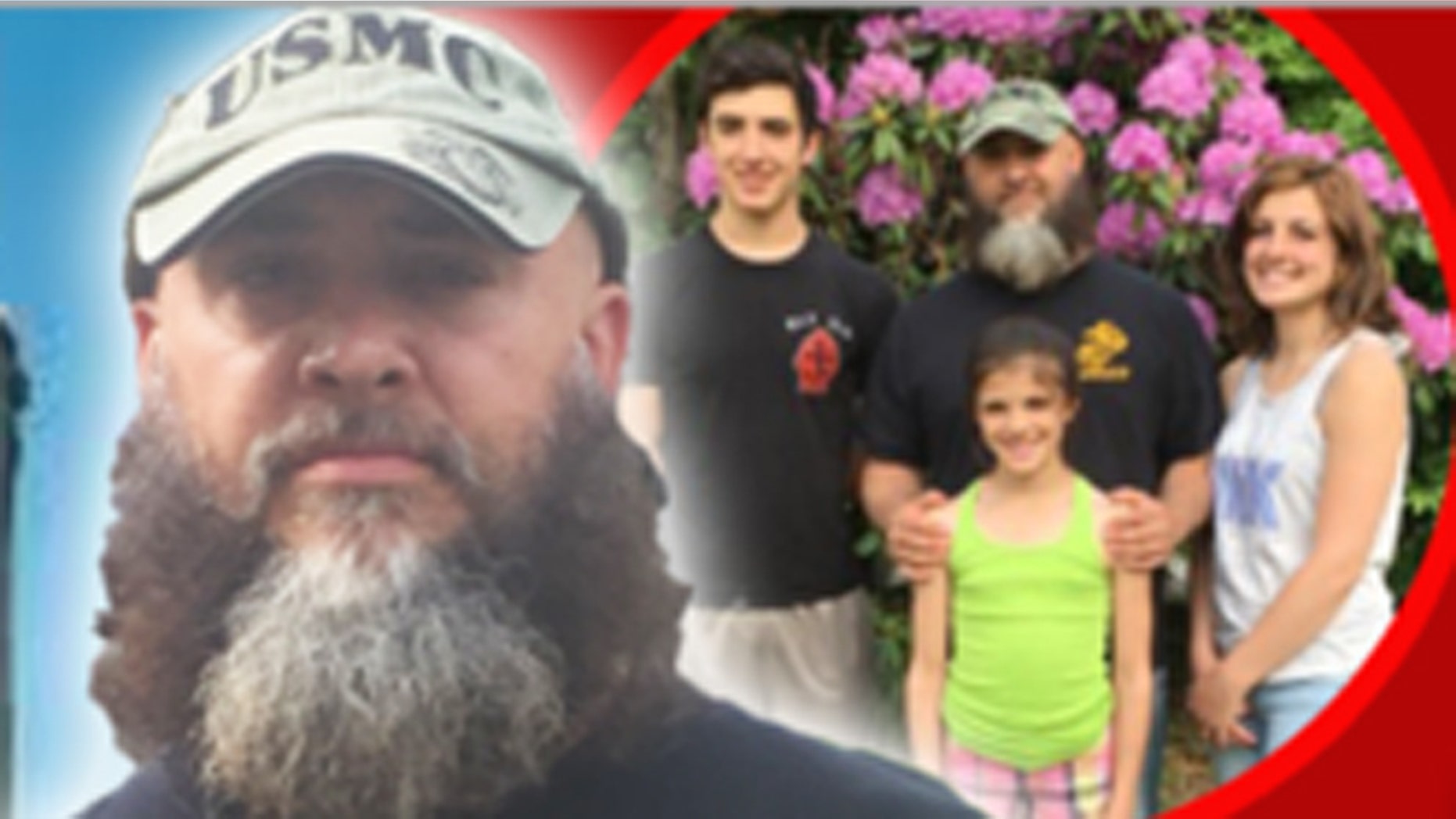 A 9/11 first responder with kidney disease close to losing his New Jersey home is taking his plight public in a big way: through his website and a series of tri-state area billboards, the Record reports.
"Add Kidney Disease for 9/11 Rescue Workers!" the signs outside MetLife Stadium and the Holland Tunnel and on NYC buses read, referring to the illness 44-year-old Mike Megna says he came down with due to dust at the decimated World Trade Center, where he toiled for three weeks after the attacks.
Megna started seeing smaller symptoms, like a constantly runny nose and digestive issues, early on, but in 2006 blood began showing in his urine, and a diagnosis delivered heart-sinking news: He had a "super-rare" form of kidney disease that only 20 people in the world have.
And while Megna, who's been disabled since 2011, has applied for compensation cash from the James Zadroga Health and Compensation Act of 2010, there's a complication: Kidney disease isn't one of the recognized illnesses covered by the fund.
That means the divorced dad of three isn't eligible for any money—even though Mary Ann McLaughlin, a Mount Sinai Medical Center researcher who petitioned the fund two years ago to add the disease based on initial research, has examined Megna's records and believes the WTC toxins "may more likely than not" be tied to his sickness.
However, a rep for the CDC's National Institute for Occupational Safety and Health, which runs the program, says a disease can be added to the list—and compensation issued—only after "published, peer-reviewed epidemiologic evidence" shows "substantial support" for a direct link between the WTC fallout and the disease.
Megna will have to hold tight, per the rep, who says once McLaughlin publishes her study, kidney disease eligibility will be considered. But that's time Megna—$120,000 behind on his mortgage and anticipating dialysis down the road (his kidneys are now functioning at 45 percent, per the Star-Ledger)—says he doesn't have.
"When they asked us to come down to help that day, I didn't wait," he tells the paper.
This article originally appeared on Newser: 9/11 Responder With Rare Illness Makes Billboard Plea
More From Newser