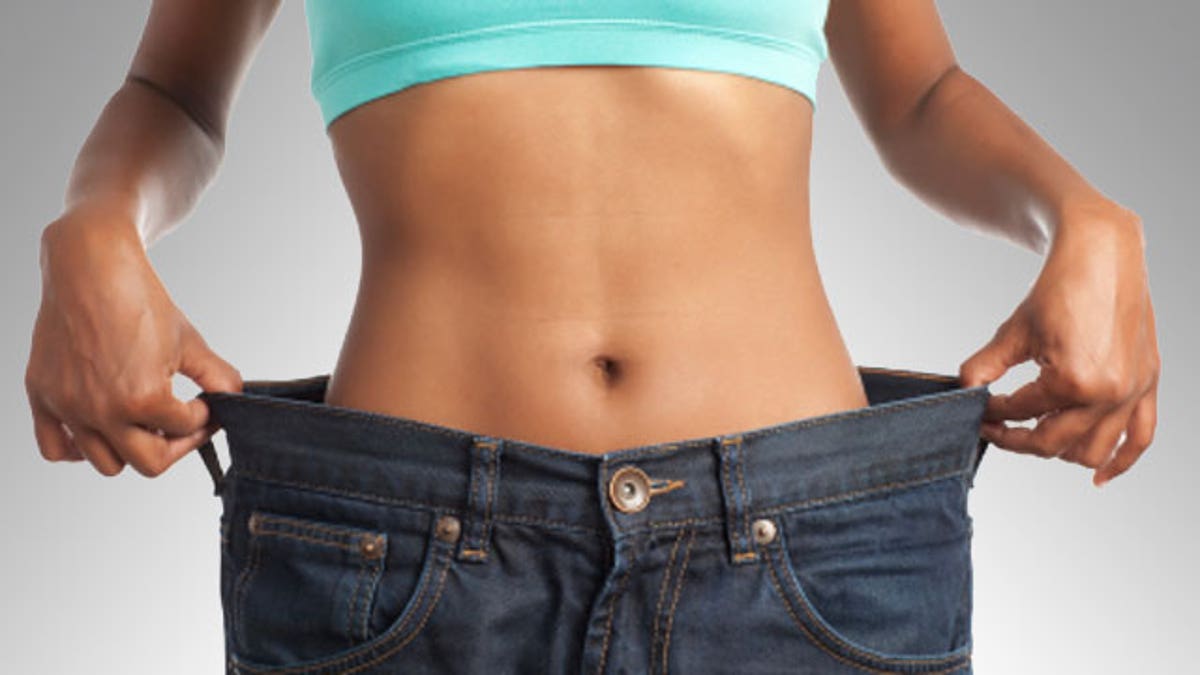 Cutting calories may seem like the simplest way to shed pounds, but sustainable weight control is far more complicated than simple subtractions. According to recent reports, only 19 percent of those who are trying to lose weight even keep track of calories, and just 9 percent say it would be the easiest thing for them to do on a regular basis.
My clients agree, and that's okay. The truth is, the quality of what you eat, your overall nutrient intake, and choosing foods that help you shrink, while still feeling energized, nourished, and satisfied, are the keys to long-term success.
The six swaps below fit the bill. Each allows you to instantly slash calories, while upping your intake of vitamins, minerals, antioxidants, and filling fiber. And, in some cases, you can even eat the same quantity of food. Put these trade-outs into action today, for easy breezy, delicious (and counting-free) results.
Health.com: 25 Fattening Foods You Should Never Eat
Spread avocado on your whole grain toast in place of butter
1 tablespoon butter = 102 calories
1 tablespoon ripe mashed avocado = 24 calories
Savings: 78 calories

Nutrition bonus: In addition to health-protective antioxidants not found in butter, avocado contains fiber, nearly 20 different vitamins and minerals – including blood pressure controlling potassium – and monounsaturated fatty acids (MUFAs for short), a type of good fat linked to weight loss, belly fat control, heart health, and anti-inflammation.
And there are plenty of other ways to use avocado besides guacamole—check out these 8 Avocado Recipes.

Health.com: 30 Quick-and-Easy Fat-Burning Recipes
Swap burger buns for lettuce wrappers
1 hamburger bun = 160 calories
4 large outer romaine leaves = 20 calories
Savings: 140 calories

Nutrition bonus: Whether your burgers are made with meat, salmon, or black beans and veggies, this strategy allows you to up your veggie intake, forgo the bun – without having to eat your burger with a fork and spoon – and make room for a side of unrefined healthful starch, such as a handful of baked sweet potato fries, or a cob of roasted or grilled organic corn.

Trade spaghetti for spaghetti squash
1 cup cooked spaghetti = 221 calories
1 cup cooked spaghetti squash = 42 calories
Savings: 179 calories

Nutrition bonus: Even whole wheat spaghetti contains nearly 40 grams of carbohydrate per cup, far more than your body needs if you're relatively inactive between dinner and bedtime. Spaghetti squash (which is among the top 15 Fall Superfoods) contains three-quarters fewer carbs, along with potassium and immune-supporting vitamin A, makes the perfect replacement for some or all of your pasta.
Replace meat with mushrooms
3 ounces 85 percent lean ground beef, pan browned = 218 calories
1 cup chopped white button mushrooms = 21 calories
Savings: 197 calories

Nutrition bonus: A Johns Hopkins' study found that replacing ground beef with mushrooms in meals significantly slashed calories and fat without affecting volunteers' fullness or satiety ratings. This switch can also up your intake of vitamin D, an essential nutrient most of us are seriously missing out on, as 'shrooms are the only plant-based source.

Health.com: 14 Best Vegan and Vegetarian Protein Sources
Substitute rice with chopped or shredded veggies
1 cup cooked rice = 242 calories
1 cup chopped zucchini = 21 calories
Savings: 221 calories
Nutrition bonus: Like pasta, rice is easy to overdo, leading to a carb surplus that feeds fat cells, or keeps them plump. Stick with whole grain brown, red, black, or wild rice, and add chopped or shredded veggies to stretch a smaller scoop. Great options include zucchini, bell pepper, tomatoes, onion, mushrooms, and spinach.
Remove your burrito's tortilla and use a bed of lettuce instead
1 burrito sized flour tortilla = 290 calories
1 cup shredded romaine = 8 calories
Savings: 282 calories
Nutrition bonus: In addition to ditching 44 carb grams and nearly 700 mg of bloat-inducing sodium, ordering your burrito naked kicks up your intake of key nutrients. Romaine is loaded with vitamins A and K, along with generous doses of folate, vitamin C, and minerals like manganese, which helps maintain normal blood sugar levels, supports thyroid function, and keeps bones strong.
Cynthia Sass is a registered dietitian with master's degrees in both nutrition science and public health. Frequently seen on national TV, she's Health's contributing nutrition editor, and privately counsels clients in New York, Los Angeles, and long distance. Cynthia is currently the sports nutrition consultant to the New York Rangers NHL team and the Tampa Bay Rays MLB team, and is board certified as a specialist in sports dietetics. Her latest New York Times best seller is S.A.S.S! Yourself Slim: Conquer Cravings, Drop Pounds and Lose Inches. Connect with Cynthia on Facebook, Twitter and Pinterest.
This article originally appeared on Health.com.
More from Health.com: