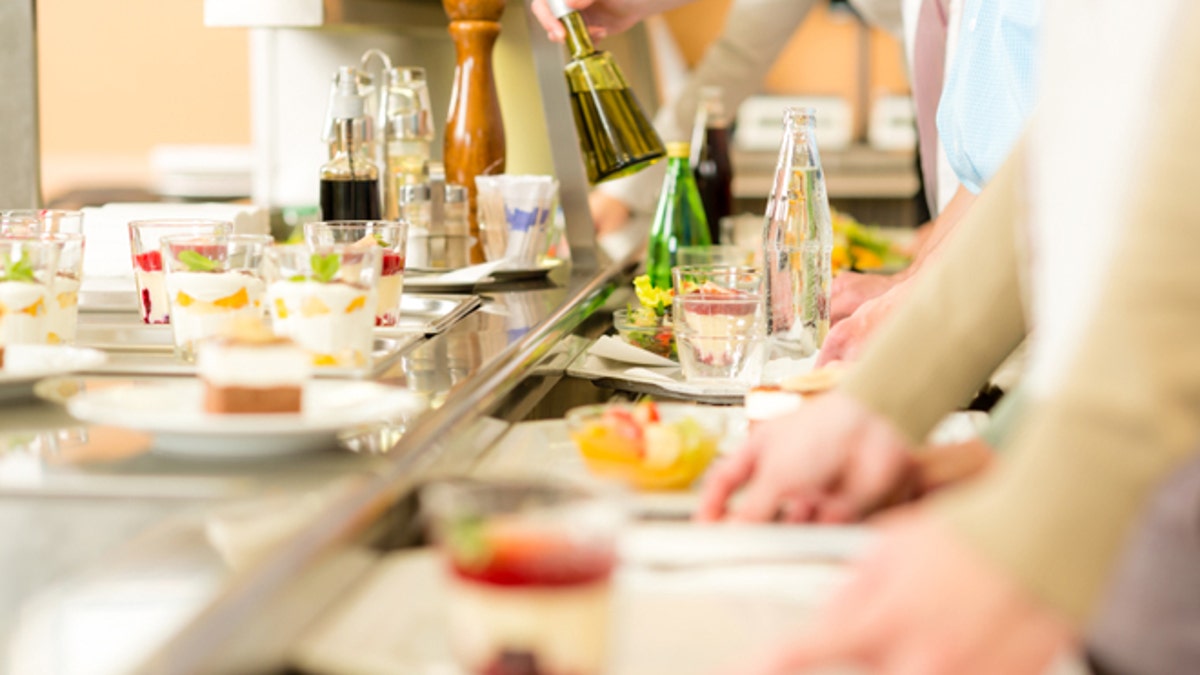 In August the Princeton Review released its annual college rankings on just about everything about campus life.
Earning a top spot on some of the category-specific lists, like "best classroom experience," can help build popularity of a school, while a notorious ranking can be disastrous.
No matter what you're looking for in a college experience, one list you don't want to see your college land on is worst food.
"I have actually had the experience of not knowing what meat I was eating... I thought it was chicken, the sign said turkey, but it looked like pork," writes one student on College Prowler about number eight Catawba College (Salisbury, N.C.).
Here are five colleges that make it easy to fight off the freshman fifteen.
1. Fordham University (Bronx, N.Y.)
This Jesuit, Bronx-based university has many positive attributes, but its cafeteria food is not one of them.
"The cafeteria food has been somewhat of a joke for a while," recent grad McCamey Lynn told the New York Daily News. "Everyone loves the campus, but anyone would tell you the worst part of it there is the food."
She says that she had "friends who've found everything from bugs to thumbtacks in their food."
What not to eat: The Pasteurized Liquid Eggs.
2. New College of Florida (Sarasota, Fla.)
Students on College Prowler list "poor food in dining halls" as the worst part of their school.
"[Hamilton "Ham" Center] food is generally too oily and too salty and there's little variety," writes one student.
Students say that the student-run Four Winds Café is better, but that it is also expensive and rarely open.
Be weary of: the tofu
3. Wells College (Aurora, N.Y.)
Going to a college as tiny as Wells College (about 500 undergrads) has its advantages and disadvantages. For one, the average class size of 14. On the other hand, the college only has one dining hall.
"If you don't like the dining hall food then you are out of luck," writes one student on College Prowler.
Exercise caution with: The gluten free items, although one student says they are "slowly improving."
4. Hampden-Sydney College (Hampden-Sydney, Va.)
This all-male liberal arts college in Virginia terminated its contract with ARAMARK food services this year, and Thompson Hospitality took over this summer. Maybe that means things are looking up on the dining front?
Think twice before you get food: from the grill station. One student complaint is that the service at this section is incredibly slow.
5. Ohio Northern University (Ada, Ohio)
Students on College Prowler cite repetition and limited options as their main issues with Northern Ohio University's food. However, Adriane Thompson-Bradshaw, vice president for student affairs and dean of students, told "The Columbus Dispatch" that it is a kind of rite of passage for students to complain about food on campus.
Look out for: hard breadsticks, overcooked pasta and bland sauce, as one student told "The Columbus Dispatch"