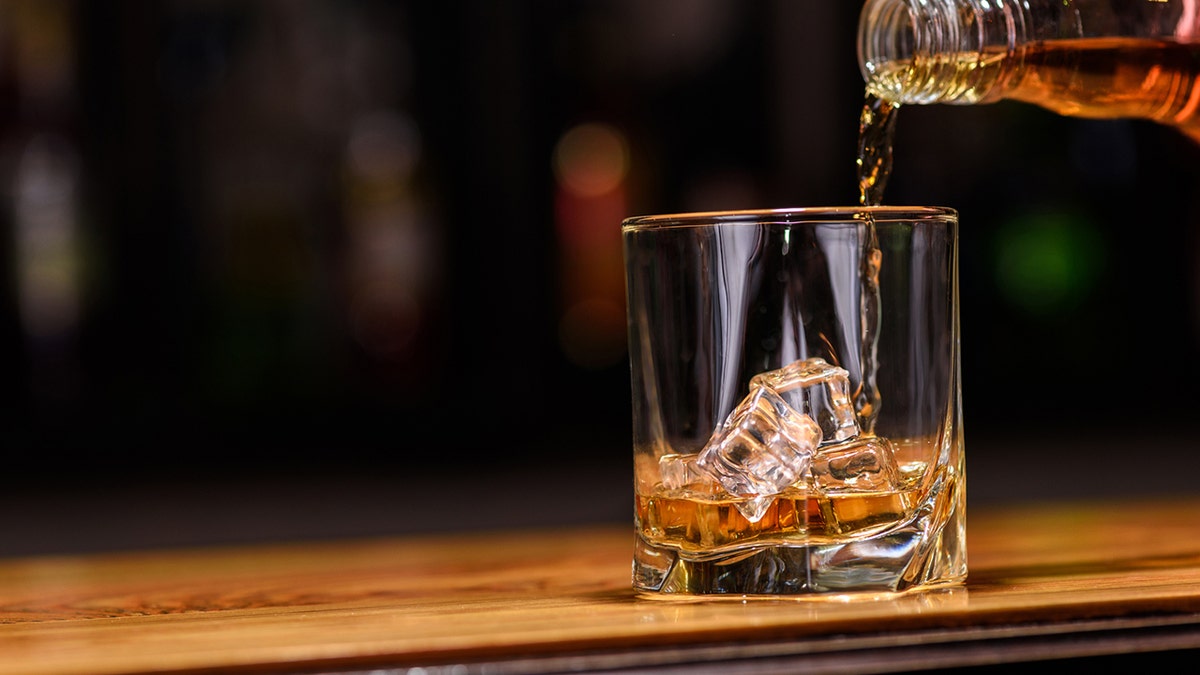 The world's most expensive whiskey has been exposed as fake – after a Chinese businessman paid $10,000 for a single shot.
A dram from the unopened bottle of "Macallan 1878" sold for the four-figure sum at a Swiss hotel in July – making it the priciest glass of single malt ever flogged.
But whiskey experts smelled a rat after news of the sale broke and Sandro Bernasconi, of The Waldhaus Hotel in St Moritz, called in investigators to examine the $300,000 bottle.
THIS BAR WAS JUST VOTED THE BEST IN THE WORLD
The high-end grog was sent off to be tested by boffins at Oxford University – with shocking results. Carbon dating showed the booze to be a near-worthless blended Scotch dated no earlier than 1970 – a hundred years younger than it was claimed.
The label was also riddled with mistakes, while the cork looked too new and the bottle was made of modern glass.
The unsuspecting victim of the scam was Chinese tourist Zhang Wei, 36, who has now had his cash refunded. Bernasconi flew to China to apologize and personally pay back the money.
The hotelier said: "When it comes to selling our customers some of the world's rarest and oldest whiskeys, we felt it was our duty to ensure that our stock is 100 percent authentic and the real deal."
PATRÓN RELEASES $7,500 BOTTLE OF TEQUILA
"That's why we called in the investigators RW101. The result has been a big shock to the system and we are delighted to have repaid our customer in full as a gesture of goodwill."
The bottle was bought around 25 years ago by Bernasconi's father when he was the manager of the hotel. It's not yet known where the hotel got the bottle from or who was responsible for the fraud.
The eye-watering price paid for the seemingly rare vintage caused a stir among experts who questioned its authenticity. The label on the dark-colored glass bottle said the whiskey was distilled in 1878 and matured for 27 years.
It claimed to be "guaranteed absolutely pure by Roderick Kemp, proprietor, Macallan and Talisker Distilleries Ltd."
MOVIE-GOER ATTEMPTS TO OPEN BEER WITH PEPPER SPRAY, LEAVES THEATER IN TEARS
But experts said the glass used for the bottle was similar to ones made in 2002 and "Kemp" apparently didn't own Macallan and Talisker at the same time.And there was no trace of a company called "Macallan and Talisker Distilleries Ltd" in the whiskey industry records.
Bernasconi called in Fife-based Rare Whisky 101 (RW101,) one of the world's leading authorities on rare whiskey.
Results from Oxford Uni's Research Laboratory for Archaeology and The History of Art suggested a 95 percent probability the liquid was made between 1970 and 1972.
Other lab tests by Tatlock and Thomson showed the spirit was most likely a blended Scotch made of 60 percent malt and 40 percent grain.
Ken Grier from Macallan brand owner, Edrington, said: "We take this very seriously."
FOLLOW US ON FACEBOOK FOR MORE FOX LIFESTYLE NEWS
"We praise the work that our partners, RW101, are doing to bring awareness of any fraud to light. We would urge consumers to buy from reputable sources at all times."
RW101 co-founder David Robertson said it was hard to know how widespread fake whiskeys were.
He said: "We've noticed an increasing number of old, rare archive or antique bottles coming to market at auction and it's difficult to know how prevalent this problem is."
"We would implore that others in the market do what they can to identify any rogue bottles."
"The more intelligence we can provide, the greater the chance we have to defeat the fakers and fraudsters who seek to dupe the unsuspecting rare whiskey consumer."
He urged buyers to do their research before buying a bottle and insist on testing with older, pricier whiskeys.