One generous World War II veteran and "regular customer" at Chick-fil-A recently paid a good deed forward in honor of his 92nd birthday, footing a $1,500 bill for active-duty service members and military families at a California location of the chicken-centric chain.
Ahead of his milestone birthday on Feb. 19, Edmund Rusinek told the OC Register that the small gesture is a something of a personal tradition.
"This tradition, so to speak, got started in 1945 when I was a draftee training in Little Rock, Arkansas. To take a break from the GI food, some of my buddies and I left base for some good ol' Southern food," the Rossmoor resident told the outlet. "At the restaurant, an elderly gentleman stepped up to us and asked, 'Can you do me a favor? Will you let me buy your lunch? If you want to thank me, pass it down.'"
CHICK-FIL-A REVEALS TOP SELLING MENU ITEM OF 2018
Forever inspired by the kind deed, Rusinek says that he's been "passing it down" ever since.
According to the Register, Rusinek grew up in Detroit and was drafted into the Army during his freshman year as an engineering student at the University of Michigan. Deploying to serve on the Czechoslovakian border for two years as a staff sergeant through the war, the vet completed his degree in engineering when he returned stateside.
He spent his career working for North American Aviation (which later came under ownership of Rockwell, then Boeing) in Downey, California, and raised three children with his wife, Krystyna, in the tight-knit community of Rossmoor.
Now, the nonagenarian says he's glad to be able to treat other vets and their loved ones to a surprise meal, as he resides near the Joint Forces Training Base and the Naval Weapons Station in Los Alamitos.
"There are lots of kids in the military around here, and they all look so young to me," Rusinek said, recalling the lonesome feeling of "being a long way from home and family."
FOLLOW US ON FACEBOOK FOR MORE FOX LIFESTYLE NEWS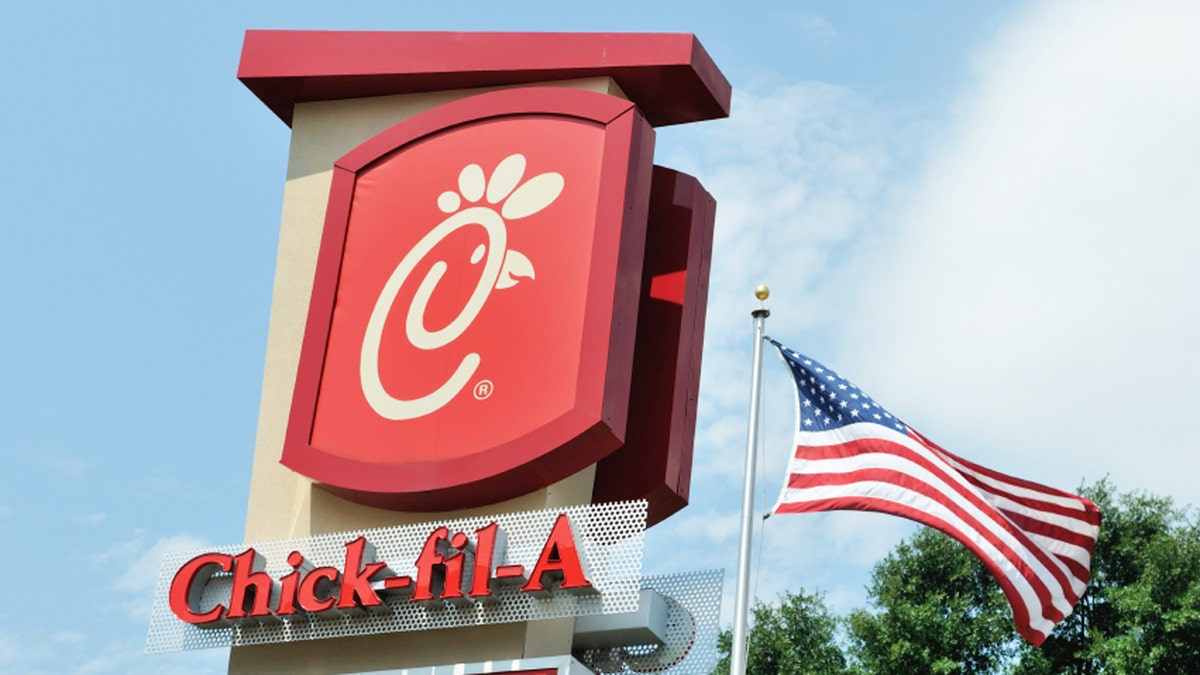 "Back then, towns would throw Saturday night dances for servicemen stationed there so they could get off base to socialize. There's nothing lonelier than training camp on weekends," he recalled.
Today, Rusinek says he truly empathizes with how the military personnel working and training at the Los Alamitos hub may be feeling.
"The only thing the kids have around here is the American Legion, and that's a bunch of old geezers like me," he joked.
In the spirit of camaraderie, Rusinek told the Register that he wanted to let service members and their families know "that someone cares." On Feb. 8, he strode into his local Chick-fil-A to hand over cash and his credit card to manager Viola Sarkis, giving express instructions for his pay-it-forward plan.
"Edmund is a regular customer. He always comes in for a salad, cookies and coffee," Sarkis said. "We call him our local sweet thing."
CLICK HERE TO GET THE FOX NEWS APP
The next day, Rusinek spent three hours in the fast food chain to meet and greet service members, who expressed major gratitude for their special meal.
"Everybody was so happy," Sarkis said of Rusinek's sweet birthday deed.
According to the manager, Rusinek spent roughly $1,500 on the chicken-centric meals for the deserving patrons – a sum he says was well worth it.
"I'm not a rich man – but this, I can afford," he declared.
In similar headlines, another 92-year-old World War II veteran was recently awarded free Chick-fil-A for life. Though he could have anything on the menu, the Ohio man still reportedly orders a chicken nuggets kid's meal with a root beer.