Will Girl Scout Cookie cereal save the dying cereal industry?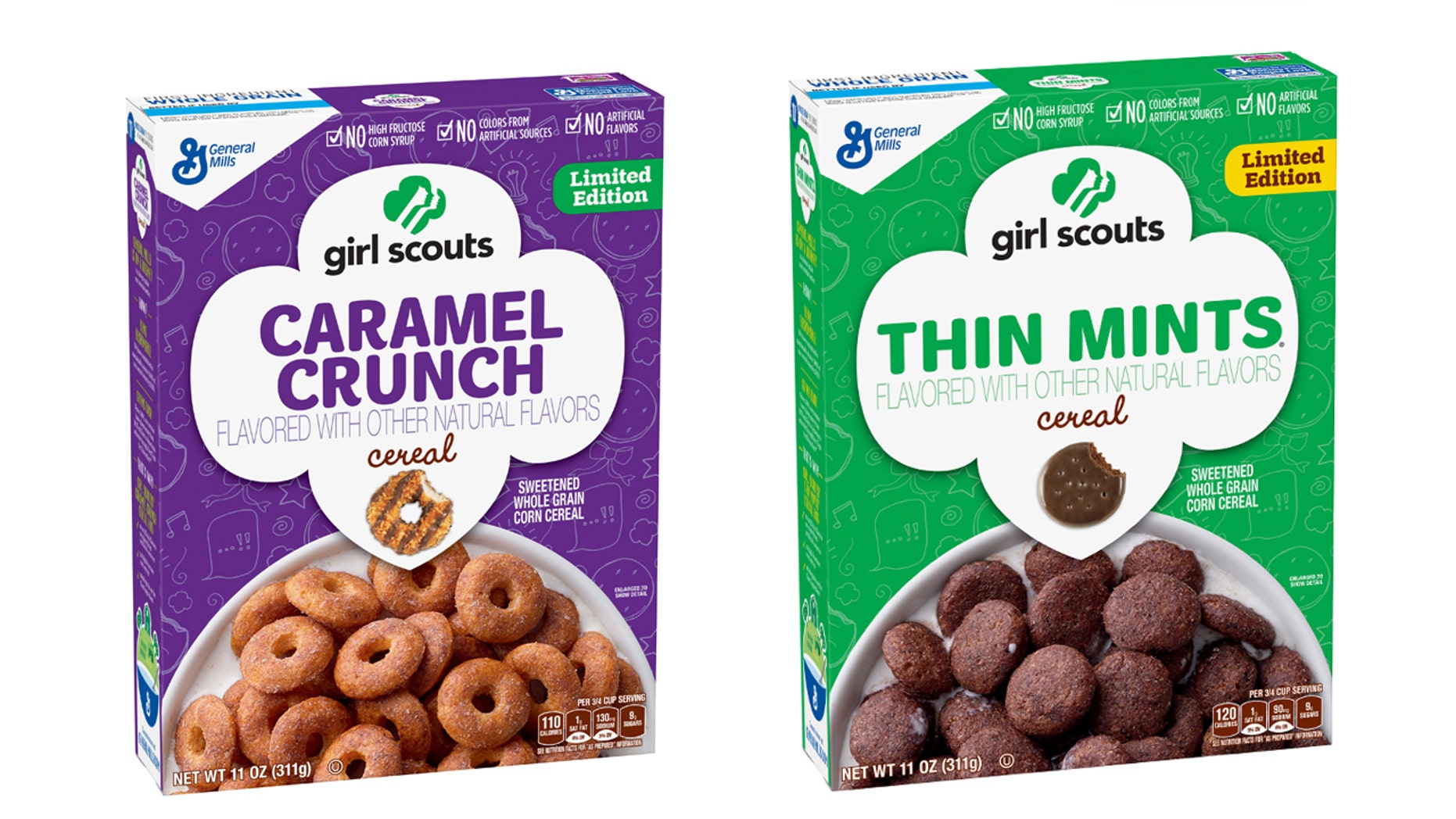 No one has time to sit around and pour milk in a bowl these days so the cereal industry is taking a hit.
But General Mills may be able to reverse that trend by turning two of America's favorite cookie flavors into something that's socially acceptable to eat in the morning.
Girl Scout Cookie cereal is hitting shelves this January for a limited time. The company says it will be available in two flavors—caramel crunch for Samoa lovers and Thin Mint for fans of the classic chocolate-mint combination. Part of proceeds from cereal sales will benefit Girl Scouts of the USA programs.
RELATED: Surprising things you never knew about Girl Scout Cookies
Girl Scouts said that it's using the deal to heighten awareness of its brand and program. Its popular cookies are normally sold for just six- to eight-week period each year.
The arrangement also benefits General Mills Inc., which like many of its peers, is trying to overcome a broader decline in cereal sales. Last year, it introduced limited time Star Wars-themed boxes of four of its popular cereals. And it even paired up with a craft brewery to create a limited edition Wheaties-inspired beer.
General Mills said that this is the first-ever Girl Scout Cookie cereal and plans to reveal more information about the products closer to the launch date.
Girl Scouts, however, has been capitalizing on the success of its popular cookie flavors with various co-branded products. Nestle has released cookie-flavored chocolate milks and this summer, Pillsbury released a line Girl Scout cookie flavored baking mixes.
The Associated Press contributed to this report.