Where you can find the world's cheapest beer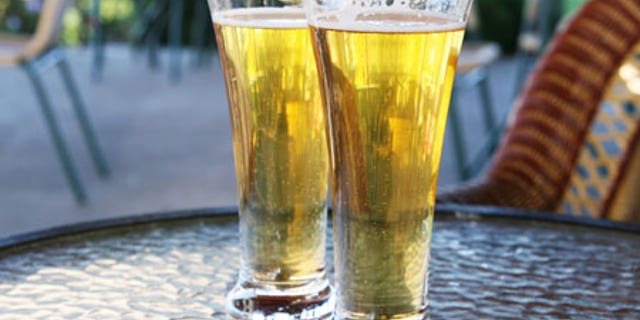 We love beer, especially when it's cheap beer.
So, we couldn't have been more pleased when the website Thrillist recently figured out which countries offer the cheapest beer in the world, using crowd-sourced data from cost-of-living site Numbeo.com.
The labels are all domestic, of course, and the price is right --perfect for expanding your beer horizon. Based the average combined price of both a 16.9oz domestic draft beer from a bar, and the equivalent-sized bottle sold in a store, the site found that the top five countries were:
5.Ethiopia
Average price for a pint: $0.93
Beers you'd drink: St. George Beer, Bedele pale lager, Harar's and Meta.
4. Philippines
Average price for a pint: $0.89
Beers you'd drink: San Miguel's Pale Pilsen's, Red Horse and Beer na Beer! Pale Pilsen.
3. Ukraine
Average price for a pint: $0.89
Beers you'd drink: Lvivske, Chernigivske, and Obolon.
2. Cambodia
Average price for a pint: $0.88
Beers you'd drink: Angkor, Anchor Beer, Tiger, and Khmer Brewery's Cambodia.
1. Vietnam
Average price for a pint: $0.76
Beers you'd drink: The homemade larger bia hoi and Bia Hà Nôi.
But then Quartz did the world an even greater service and took a closer look at the price of beer per city.
Here's what they found.
The three of the top cheapest pours are in:
1. Guangzhou, China ($.36 per .5 L)
2. Manila, Philippines ($.49 per .5 L)
3. Dnipropetrovsk, Ukraine ($.36 per .5 L)
Surprisingly, two cities in Saudi Araba --Ad Dammam and Riyadh--where alcohol consumption is banned, tied for the fourth and fifth spots for cheapest beer at $.59 per .5 L draft.
Quartz chalks it up to prices for non-alcoholic beer, which is popular in the country and cheaper to produce.
Click here for a closer look at this fascinating information, hopefully while sipping your favorite brew.