Wendy's takes Twitter jab at Tiger Woods after US Open triple-bogey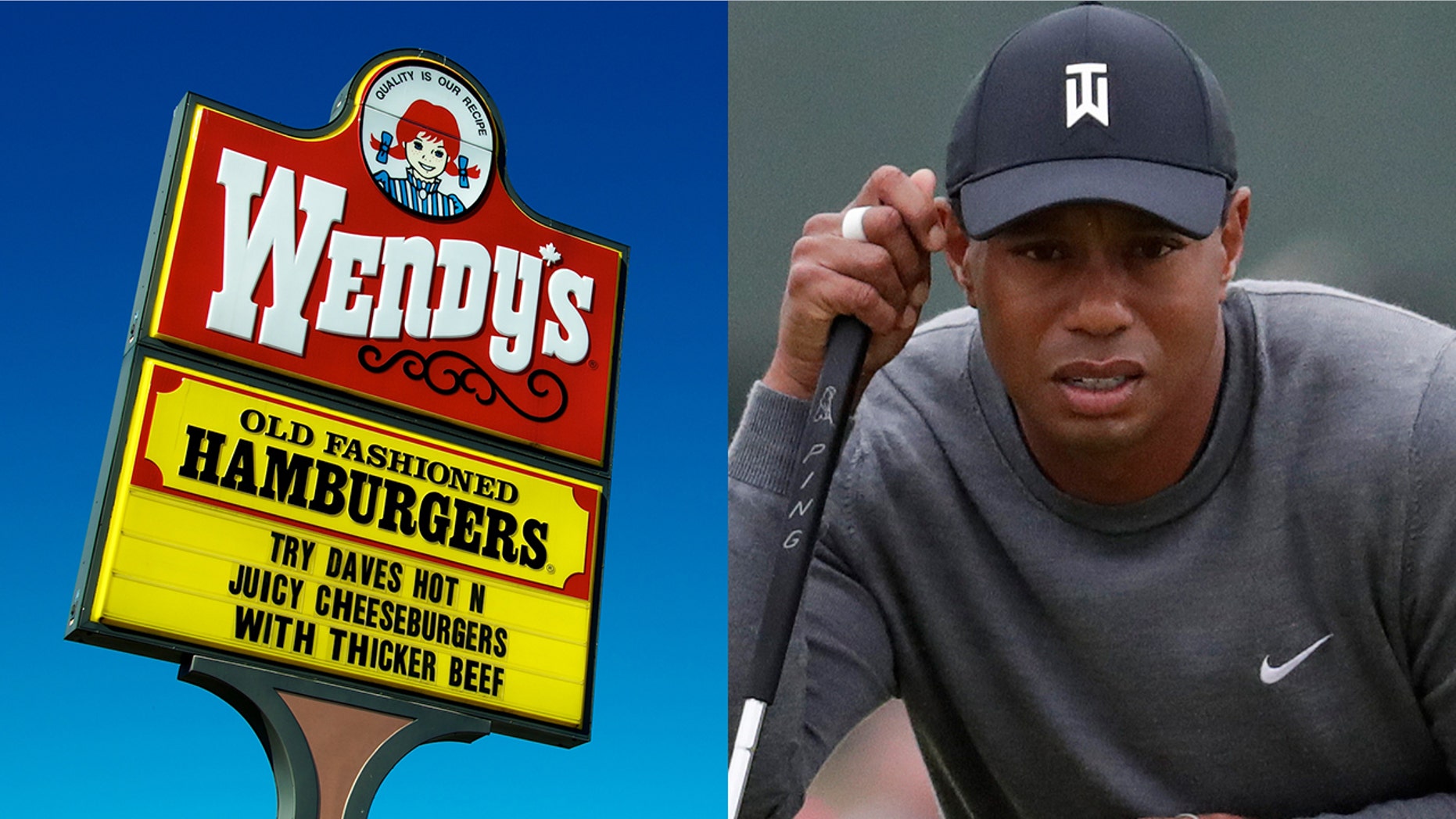 OK, Wendy's. We all get it. You're very snarky on Twitter.
As anyone who's remotely interested in Marvel movies, IHOP or McDonald's ice cream is already well aware, Wendy's has become just as famous for its Twitter jabs as it is for its mysteriously square-shaped patties. But one of the chain's latest tweets isn't throwing shade at a rival fast-food restaurant, as is usually the case, but rather Tiger Woods.
FAST FOOD CHAINS MERCILESSLY TROLL IHOP IN WAKE OF 'IHOB' ANNOUNCEMENT
Within hours of Woods earning himself a triple-bogey on the first hole at Shinnecock Hills on Thursday, Wendy's went up with a tweet mocking his score, posting a picture of a Dave's Triple burger and writing, "Tiger, next time you're going to get a triple..."
Commenters on Wendy's post were largely amused by, or indifferent to, the restaurant's Tiger-trolling post, though at least a few defended Woods. One user in particular wrote that Wendy's shouldn't "disrespect the goat [greatest of all time] like that," only for Wendy's to follow up and clarify that the post wasn't meant to disrespect Woods, but rather to inspire him.
FOLLOW US ON FACEBOOK FOR MORE FOX LIFESTYLE NEWS
Prior to its Tiger Woods tweet, Wendy's had reserved most of its mocking for McDonald's, and more recently, "IHOb."
Woods would later finish Day 1 of the U.S. Open with a 78, or eight over par.