Waitress claims coworker ran off with her half of $300G scratch-off ticket winnings
An Arkansas waitress claimed her co-worker ran off with her half of $300,000 winnings from a scratch-off ticket.
Leslie Underwood, a waitress at Sportsmans Drive-In, located in Stuttgart, Ark., said her co-worker Mandy Vanhouten owes her some cash.
"It was kind of like somebody died for somebody to tell you that they don't think you deserve it and their decision has been made," Underwood told KARK.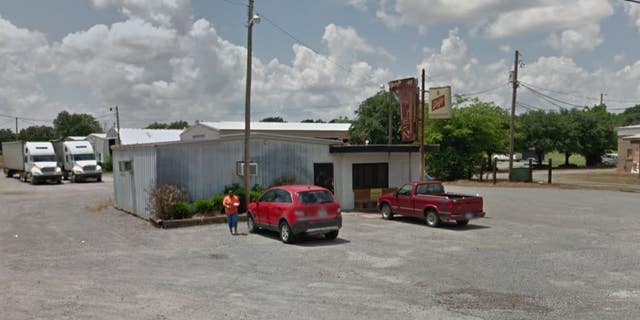 The waitresses were given the scratch-off tickets from their boss on Friday as a gift but told his employees that whatever they won would be split as a Christmas bonus, Underwood said.
D.C. RESTAURANT CHANGES DRESS CODE AFTER BEING ACCUSED OF 'RACISM'
Underwood and Vanhouten split their pile of tickets and one turned out to be lucky. Vanhouten won $300,000 on a Fortune instant ticket – the top jackpot. The women were to each receive $150,000 since they worked the same shift.
"We were both reading the back of it trying to find the little, 'You're pranked!'" Underwood said. "But no, it was a real one."
Underwood said she and Vanhouten discussed what they would do with the winnings but the talks were demolished after the waitress saw her co-worker had cashed in the ticket on Wednesday. Underwood was planning to take her children on a trip with the money.
"It's a little emotional," the mother of five told KARK.
To add salt to the wound, Underwood said she was "best friends" with Vanhouten for two decades and helped her get the job at the restaurant.
"I helped her get the job, put in a good word, stuck my neck out for her, let her stay with me so she didn't have to drive back and forth," Underwood said. "I think that's what hurt me the most is as much as I've done, she could have done right for once."
GUY FIERI'S TIMES SQUARE RESTAURANT TO CLOSE BEFORE NEW YEAR'S
Since she saw a picture of Vanhouten posing with the large check, Underwood said she has not heard from her. Vanhouten has failed to appear at work this week and was not answering her phone, she added.
Haley Johnson, another waitress at the burger joint, told KARK she has been covering Vanhouten's shifts.
"Things have been a little hectic around here since that happened," Johnson said. "I would think you'd have the courtesy to at least split it like you were supposed to instead of just claiming it all for yourself, saying you needed it more than she did."
Underwood told KARK she planned to take legal action if she did not get her fair share. However, as the local station pointed out, Vanhouten was the only person to sign the back of the ticket.