Video shows black man accusing Starbucks of denying him bathroom access
NEWYou can now listen to Fox News articles!
A video of a black man being denied use of the bathroom at Starbucks has emerged amid the controversy surrounding a similar incident that took place on Thursday, during which two black men were placed under arrest while waiting for a friend inside a Philadelphia Starbucks.
The footage, which was recorded by Brandon Ward at a Starbucks in Torrance, Calif., shows Ward asking a Starbucks employee why he was denied the key code for the store's restroom after another man — who is white — had apparently been given the code moments earlier, despite not yet purchasing anything.
POLICE RELEASE CALL FROM PHILLY STARBUCKS EMPLOYEE
Ward, who told KABC-TV that the incident took place in January, told the station he was also waiting for a friend when he asked for the bathroom code. After being denied, he claims he even offered to buy something, but he was still refused.
Ward then says he witnessed a white man — who didn't buy anything — being granted the bathroom code. He then filmed himself confirming as much with the man.
"Have you purchased anything in here today?" Ward filmed himself asking the white customer, who gives his name as Weston. The man then replies that he hasn't, though he says he had planned to after leaving the restroom.
Ward subsequently walks over to confront a female Starbucks employee about the issue.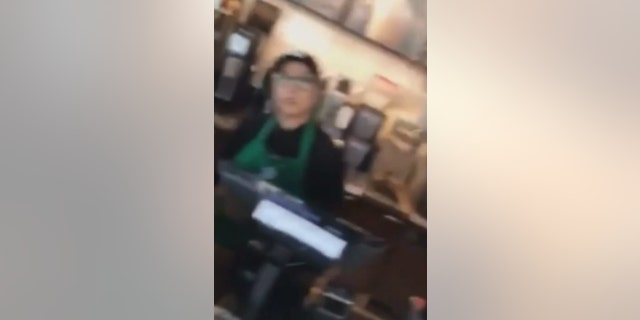 "This man right here says he hasn't made a purchase yet — he's in line to make a purchase — and you guys had gave him the code, right? Isn't that what you did?" Ward is heard asking the employee.
The woman, who identifies herself as the store manager, denied giving the white man the code, and repeatedly asks Ward to stop filming.
"Is it my skin color?" Ward then asks to the staff and surrounding patrons. "I couldn't use the bathroom but Weston could. I feel it may be my skin color."
The footage ends as a security guard approaches ward.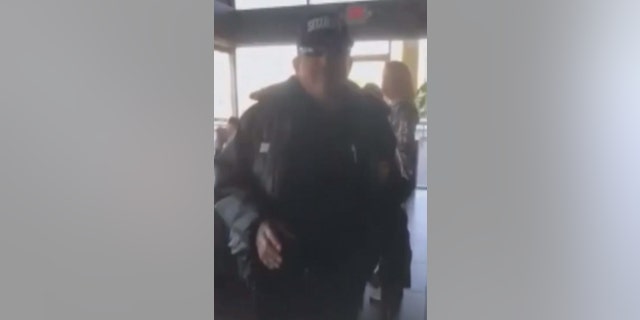 STARBUCKS CLOSING 8,000 STORES TO CONDUCT 'RACIAL BIAS TRAINING'
Starbucks has already released a statement regarding Ward's experience to Fox News.
"Please know that we take this video and the commentary around it very seriously, and are working closely with the team to learn from our mistakes," a spokesman for Starbucks stated. "As you may have read in the letter from our CEO, we are fully investigating our store practices and guidelines across the company. In addition to our own review we will work with outside experts and community leaders understand and adopt best practices, including unconscious bias training."
Ward, however, told KABC he doesn't think much of the company's apologies, at least until the company instructs employees to "abide by [the same] guidelines for everyone."
"You can't sit here and segregate things, so you might as well put on the store with your policy, 'Whites Only,' at the end," he said.
Ward added that his clip only gained traction after in recent days, after the two men in Philadelphia were arrested on Thursday. Ward's footage, for instance, was recently shared by activist Shaun King, where it has already been viewed more than 2 million times.
Starbucks, meanwhile, announced on Tuesday that 8,000 of its company-owned stores would be closing on the afternoon of May 29 in order to conduct "racial bias training" among other training procedures. The news came as a direct response to an incident on April 12, during which two black men were arrested while waiting for a friend inside a Philadelphia location of the coffee shop.
FOLLOW US ON FACEBOOK FOR MORE FOX LIFESTYLE NEWS
Starbucks CEO Kevin Johnson had previously called the April 12 incident "reprehensible," and confirmed that the company would soon be training workers to deal with "unconscious bias." He also reportedly met with the two men and apologized in person.