UK woman claims KFC served son deep fried hand towel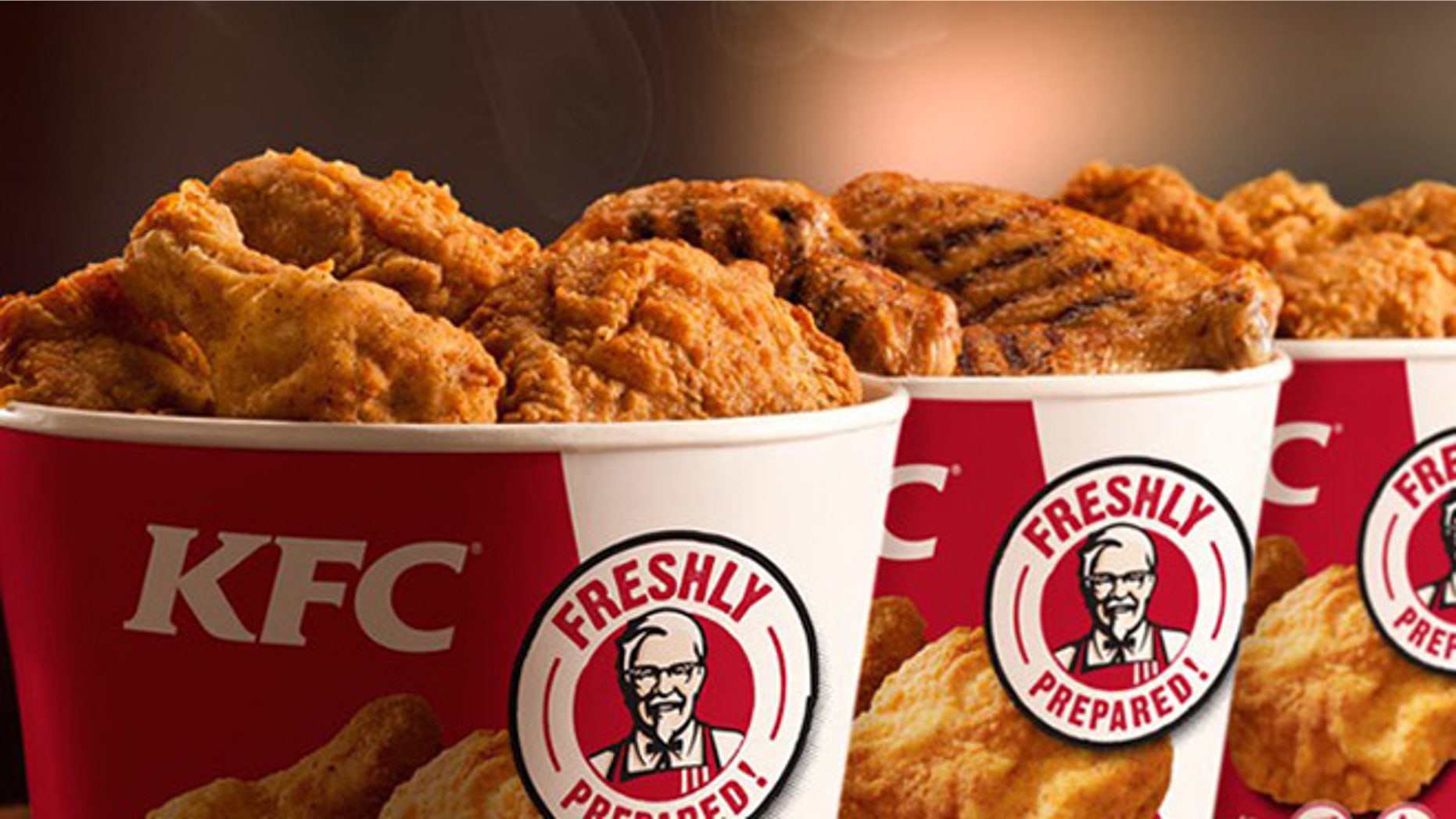 This probably wasn't in the Colonel's original recipe.
A KFC customer in the U.K. claims that the global chicken chain served her up a deep fried hand towel.
Krystal Henderson had purchased a boneless chicken meal for her step-son Oliver. When the young boy bit into one of the breaded pieces, he could barely bite through the toughened mass, reports the Daily Mail. [We can't show you a picture, but you we can see the the breaded towel here.]
Henderson was horrified to find that instead of meat, her step-son had bitten into a breaded blue hand towel.
"When he bit into it, it was rock hard. He pulled it out of his mouth and when he did, it pulled away the batter - you could see the blue roll inside," Henderson told the Daily Mail. "Realizing it was blue roll was worse than chicken. If it was bad chicken they might have just had a bad batch or something, but the blue roll could have been used for anything - it could have bleach or disinfectant on it."
Henderson claims she was terrified that Oliver had bitten into something that may have been used to wipe dirty hands or even clean the floor.
"To give that to a child, I felt so guilty even though it wasn't my fault. For a child to bite into that is horrendous," the concerned stepmother claims.
Henderson brought the meal back to the KFC location but instead of trying to help, the mother says she was just directed to call customer support. After multiple attempts, Henderson finally reached someone at the fast food chain.
The result for her trouble?
A free meal.
A spokesperson for the franchise that operates the KFC location at which Henderson purchased the meal also issued an apology.
"We're very sorry for Ms. Henderson's experience and apologized to her immediately, as well as giving her a refund at the time of the incident. We take food quality and hygiene very seriously and unfortunately, on this extremely rare occasion, our restaurant failed to meet the high standards that both we and our customers expect. We have retrained staff on our stringent food preparation procedures at this store to ensure this doesn't happen again."
Henderson says that she and Oliver have no plans to ever go back to KFC.
"Oliver is only seven but he knows exactly what was going on and he doesn't want to go to KFC again," she said.