Twitter praises coffee shop for refusing to serve man making Islamophobic comments to a Muslim woman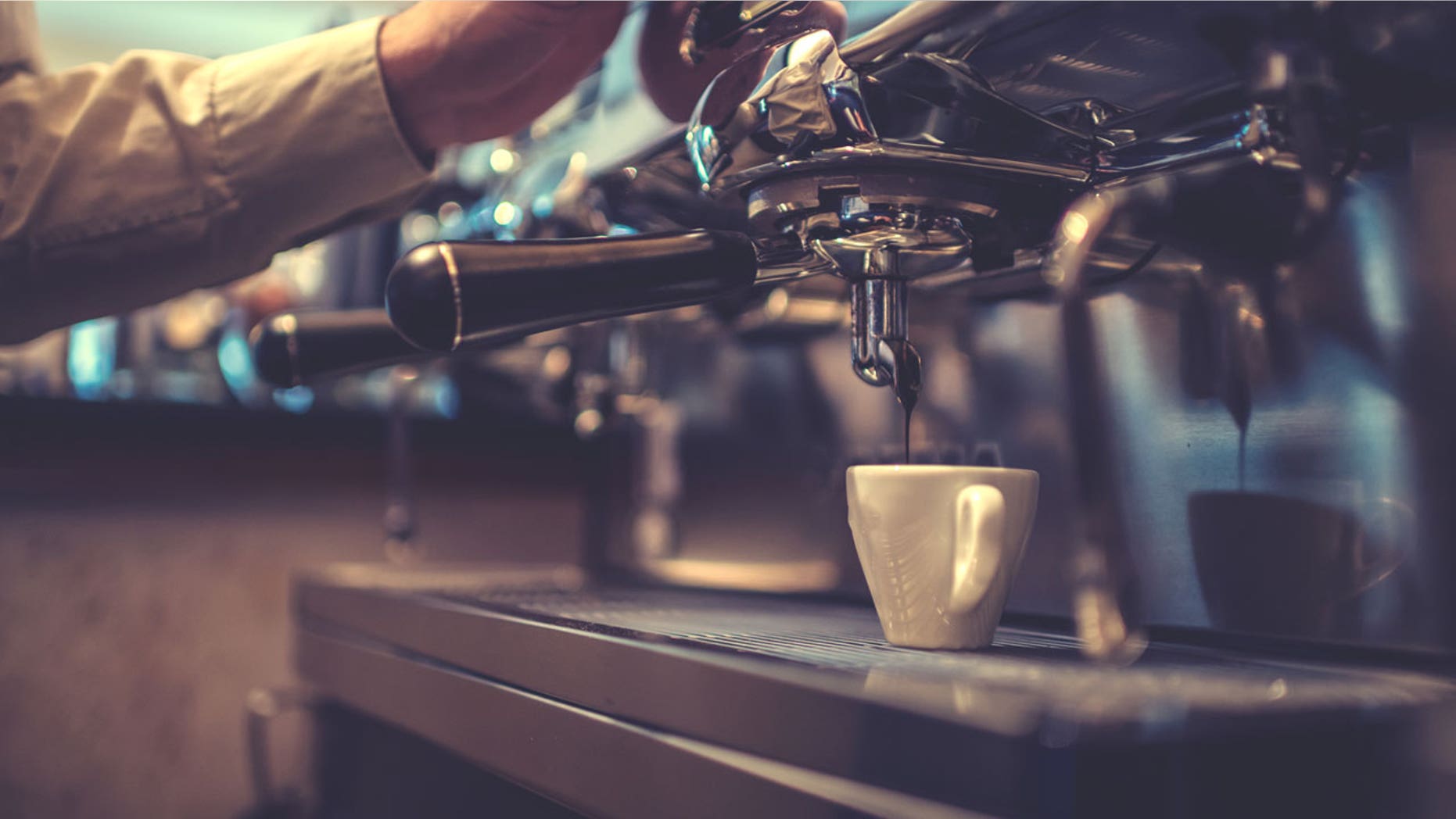 A coffee chain in California is being praised on social media for its response to a man making Islamophobic comments to a woman wearing a headscarf.
The altercation reportedly took place at the Coffee Bean & Tea Leaf on Friday when a man made a racist remark to a Muslim woman standing behind him in line.
PHILADELPHIA POLICE COMMISSIONER APOLOGIZES TO MEN ARRESTED AT STARBUCKS
In a video recording of the incident, which was posted on Twitter by journalist CJ Werleman, the Muslim woman asks the man what he said.
WARNING: Video contains strong language
"I said, is this Halloween or something?" the man repeated.
The woman asks him why he would say that, to which the man responds "Why do you think I would say that?"
The woman then asks the man if he knows she is Muslim, and if he has a problem with that.
"I don't like it, that's why. I don't like your religion, it says to kill me, and I don't want to be killed. How's that?" he responds in the video.
The response leads to a hostile back-and-forth with the woman asking if the man has read the Koran, which he said he has "read enough of it."
The two continue to yell as the man moves away, saying he doesn't "want to talk" to the woman anymore as she paraphrases what seems to be Luke 19:27 from the Bible.
An employee tries to separate the two and eventually a woman, who identifies herself as the supervisor of the coffee shop, asks the man to leave.
"Why are you not serving him?" the woman asks the supervisor.
"Because he is disrupting a public place and being very racist," she says.
The supervisor's actions are now being hailed on Twitter.
Some have even compared the coffee house to Starbucks, where two black men were arrested last month while waiting for a business partner.
FOLLOW US ON FACEBOOK FOR MORE FOX LIFESTYLE NEWS
The Coffee Bean & Tea Leaf said it is committed to keeping customers safe in a statement to Fox News:
"The Coffee Bean & Tea Leaf® is fully committed to ensuring the wellness and safety of its customers, team members and business. We have a zero-tolerance policy when it comes to discrimination of any kind, and have the right to refuse service to any person who makes customers or team members feel endangered in any way."