Top 10 Mother's Day brunch restaurants in the U.S.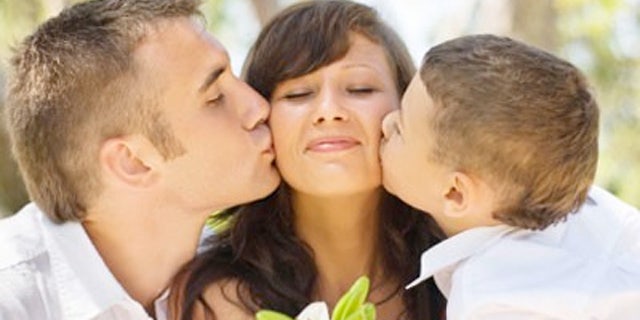 As a kid, you could get away with serving Mom breakfast in bed on Mother's Day. But as an adult, you need to treat Mom — and the mother of your children — to Mother's Day brunch. Why not spoil her with a midday meal at a chic Italian restaurant in New York City, or on the lushly landscaped patio at one of Southern California's culinary landmarks? We've handpicked the top 10 restaurants across the country for Mother's Day brunch that will help your family make this holiday a truly memorable one. But don't forget the present! Click here to read complete reviews for each top 10 Mother's Day brunch restaurant
A Voce Columbus
Time Warner Center
10 Columbus Cir., Third Floor
New York, NY
212-823-2523
Experience the inventive Italian cuisine of chef Missy Robbins with the three-course prix-fixe Mother's Day brunch menu at A Voce Columbus in New York City. Make the meal especially memorable by requesting a table near the windows overlooking Columbus Circle. Read the complete restaurant review for A Voce Columbus
Bluehour
250 NW 13th Ave.
Portland, OR
503-226-3394
Mother's Day brunch at Bluehour in Portland, Oregon, kicks off with a basket of pastries plus artisanal coffee, Bellini or mimosa. The prix-fixe affair continues with a choice of appetizers such as quiche or sweet pea soup, and a main course from options like soft scrambled eggs with lobster or brioche french toast with caramelized banana-hazelnut compote.
Cafe Boulud
The Brazilian Court
301 Australian Ave.
Palm Beach, FL
561-655-6060
Fête Mom in style with Mother's Day brunch at this Palm Beach destination from New York chef extraordinaire Daniel Boulud. The buffet will feature an assortment of vegetables from local farms as well as stations for carved meats, soups, salads, pasta and omelets.
The Grape
2808 Greenville Ave.
Dallas, TX
214-828-1981
The brunch menu at The Grape in Dallas reflects the intimate neighborhood restaurant's Texas roots with options like shredded oxtail and banana pepper hash on the savory side, and blueberry cornmeal griddle cakes with honey butter on the sweeter side.
Lockwood
Palmer House Hilton
17 E. Monroe St., Lobby level
Chicago, IL
312-917-3404
Lockwood, the lobby-adjacent restaurant in Chicago's historic Palmer House Hilton, presents a buffet on Mother's Day complete with dishes such as pan-seared Atlantic salmon with hollandaise, asparagus and crabmeat, as well as leg of lamb infused with rosemary, thyme and garlic.
Michael's
1147 Third St.
Santa Monica, CA
310-451-0843
The lushly landscaped patio at Michael's in Santa Monica is ideal for an al fresco Mother's Day brunch. Chef Michael McCarty's culinary landmark will present a three-course prix-fixe menu. Read the complete restaurant review of Michael's
Panzano
Hotel Monaco
909 17th St.
Denver, CO
303-296-3525
At Panzano, Mother's Day brunch gets an Italian twist with entrées like pappardelle pasta alla Bolognese and omelets stuffed with Fontina and provolone cheeses and Il Mondo Vecchio salumi, which is made in Denver. More local sourcing can be found in the antipasti buffet, which features a carving station serving lamb from Colorado's Triple M Bar Ranch.
Vermilion
1120 King St.
Alexandria, VA
703-684-9669
The Mother's Day brunch menu at Vermilion in Alexandria, Virginia, highlights local ingredients in dishes like the Croque Madame Benedict with poached South Mountain Creamery eggs, Virginia ham, provolone and béarnaise. That evening, chef Anthony Chittum will take the farm-to-table philosophy a step further by bringing the table to the farm at an al fresco dinner at Arcadia, which was once part of George Washington's Mount Vernon estate.
Wickets Bistro
Bernardus Lodge
415 W. Carmel Valley Rd.
Carmel Valley, CA
831-658-3400
Cal Stamenov, chef of the elegant restaurant Marinus, presides over the Mother's Day brunch buffet at Bernardus Lodge in Carmel Valley, CA. Guests can load up their plates and then enjoy family time in the ballroom or on the terrace of Wickets Bistro overlooking the bocce court and croquet lawn.
Zuni Café
1658 Market St.
San Francisco, CA
415-552-2522
Zuni Café attracts a loyal clientele and remains one of the most popular restaurants in San Francisco. Owner-chef Judy Rodgers has a particular fondness for the rustic style of southern France and Italy. Savor a special Mother's Day brunch here with a signature balsamic Bloody Mary.
MORE ON GAYOT.com