Thanksgiving dessert idea: Serve a 'piecaken' the whole family will love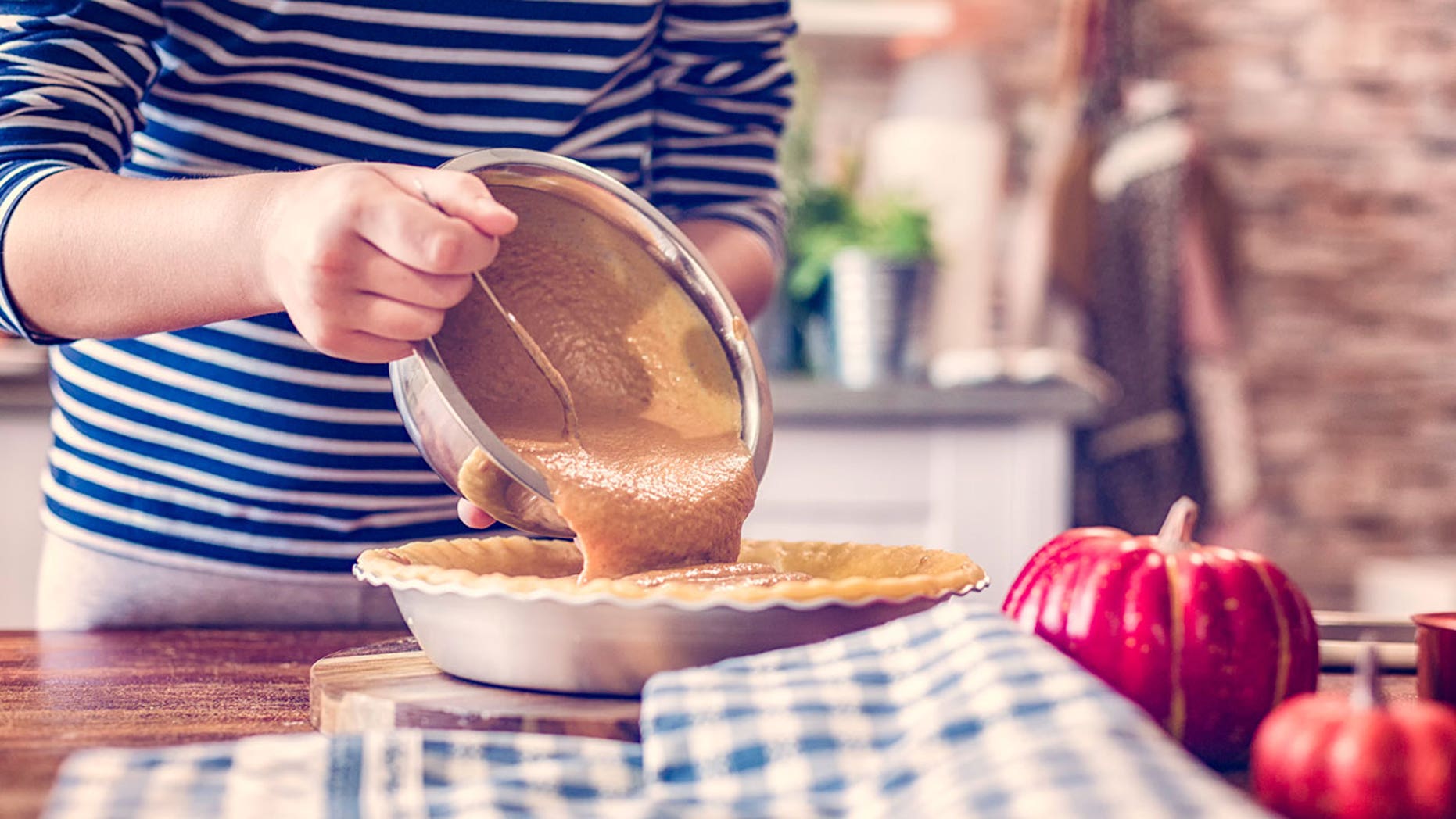 Thanksgiving is a time for classic dishes, but also experimental creations. And since many of us have already heard of (or tried) a "turducken," it might be time to try a "piecaken."
This dessert dish has been making the rounds for a few years now, but was first popularized by Chef Zac Young in 2015, who has since started selling piecakens (for $75 apiece) at the David Burke cafe within NYC's Bloomingdale's department store. His "original PieCaken" combines pecan pie, pumpkin pie, and an apple upside-down cake, all layered with cinnamon buttercream — but other variations are springing up all over Instagram, including the now-viral "cherpumple."
What on earth is a "Cherpumple" you might ask? It's really six desserts in one, including pumpkin, apple, and cherry pies, suspended in yellow, chococolate and spice cakes, with cream cheese frosting in between.
And now that social media has gotten wind of the trend, creative pastry chefs and aspiring bakers are putting their own spins on the dish. So if you're looking for a new dessert this Thanksgiving — or if you can't seem to settle on just one — a PieCaken could be your best option.
Here are a few ideas to get you started:
The 'original'
A 'cherpumple'
5 PLACES THAT DELIVER FULL THANKSGIVING MEALS
A pumpkin pie inside a chocolate cake
Pecan pie, almond cake and ganache
Chocolate-pecan piecaken
THANKSGIVING-INSPIRED COCKTAILS THAT YOUR GUESTS WILL LOVE
Carrot-apple piecaken
Double-layer pumpkin and chocolate with vanilla icing
A 'deconstructed' piecaken
15 RESTAURANTS OPEN ON THANKSGIVING
A two-for-one chocolate-pecan and apple-spice combo
Apple pie and cheesecake
FOLLOW US ON FACEBOOK FOR MORE FOX LIFESTYLE NEWS
Chocolate-apple and vanilla-cherry piecaken
The triple threat
Raspberry pie inside a flourless chocolate piecaken