Texas pizzeria fires employee who wrote anti-police note on receipt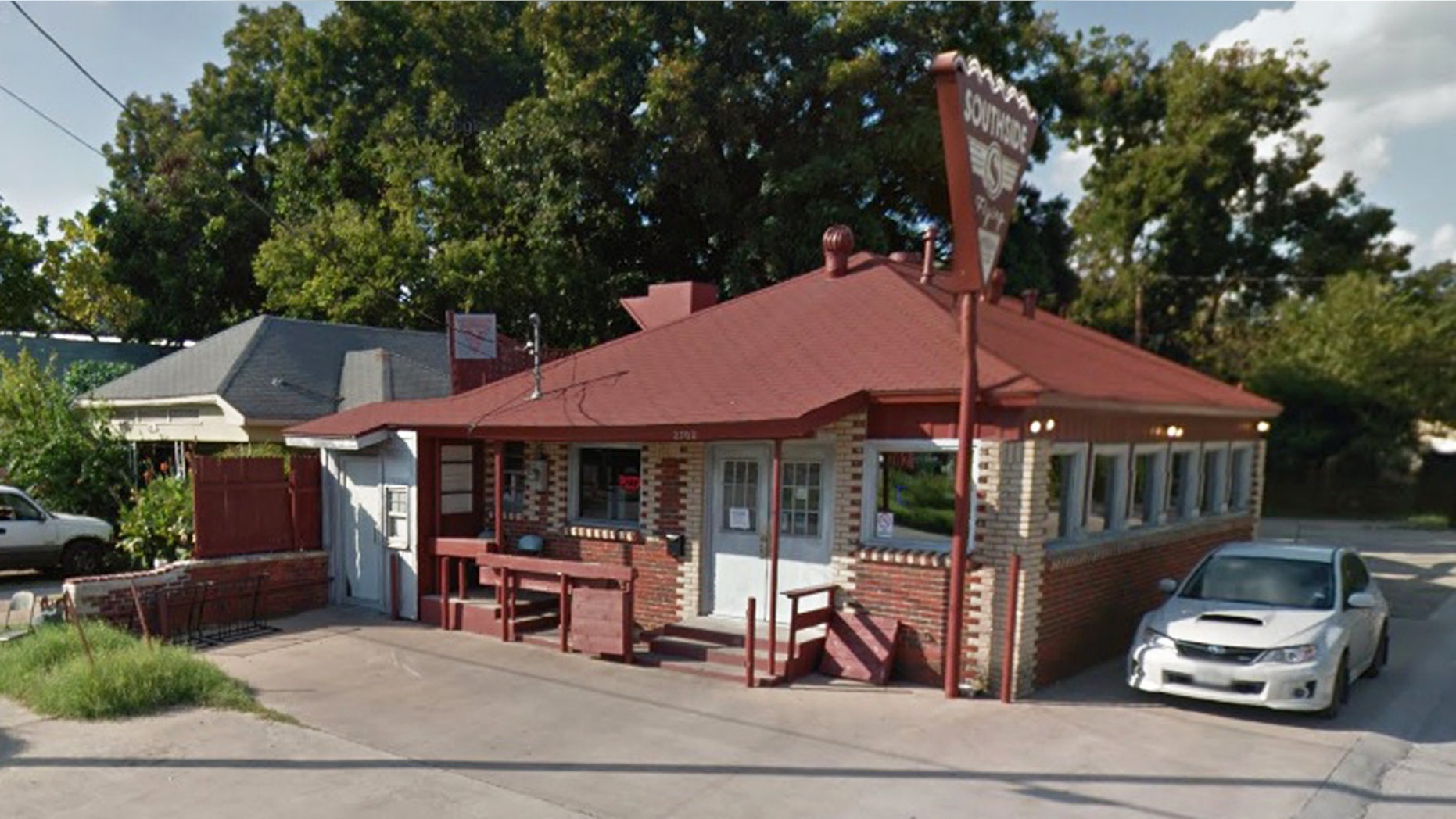 The manager of a pizza restaurant in Austin, Texas, says he fired an employee after a police officer who came in to order food was given a receipt that included a profane insult.
Officer Nito Delgado-Eberhardt visited Southside Flying Pizza on East Cesar Chavez Saturday night.
He later posted about the incident on Facebook, according to Blue Lives Matter, writing, "Was hoping to get a quick slice for the road. Instead, got a bad vibe from the cashier. What sealed the deal for me was seeing her taking a picture of the patrol car while flipping it off. Good times. The receipt is proof after the fact that it was money well spent to learn about this place. We did NOT eat the food."
DID CUSTOMERS AT TEXAS RESTAURANT SAY THEY WON'T RETURN BECAUSE OWNER IS MEXICAN?
The employee allegedly wrote "pig a— motherf-----" at the bottom of the receipt.
Southside Flying Pizza manager David Hatley says that he was "appalled" by the actions of the employee.
"That's where we hang our hat is customer service and quality of food, but even more so with the police officers that work in our community," Hatley told Fox 7.
After hearing about the incident, the restaurant manager said he took swift action to correct the problem.
"Obviously we're deeply appalled by the incident and that employee has been let go. We've also already donated a combined $1,000 to a police memorial fund," Hatley said.
President of the Austin Police Association Ken Casaday says local law enforcement officials are appreciative of the actions taken by Hatley and his team.
"This is one bad incident that I think they definitely deserve to be forgiven for. Of all people that should know this is police officers," said Casaday.
FOLLOW US ON FACEBOOK FOR MORE FOX LIFESTYLE NEWS
He added that while anti-police rhetoric has become more common in recent years, they are also seeing a lot of positivity from people in the communities in which they serve.
"We see more people that act like that toward us, but we're also seeing, on the other side, it's very unlikely for me to walk into a restaurant in Austin and not have someone pay for my food."
Despite Southside management's swift action to mend relations with the police officer, Hatley says his shop has received several death threats via email and over the phone since the receipt was posted online. Austin police say they plan to visit Southside Flying Pizza Monday to demonstrate their continued support for the business.