Taste test: healthy school lunches that meet new nutrition standards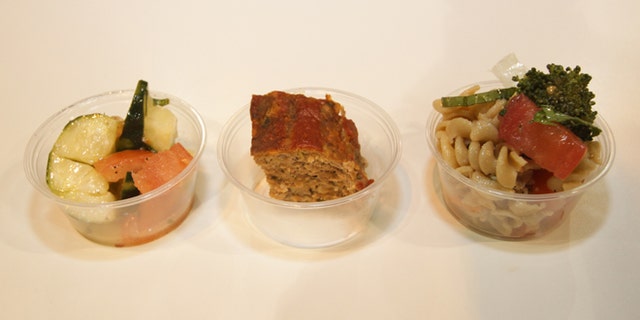 You can start to say goodbye to mystery meat at school cafeterias.

In an effort to combat childhood obesity, schools across the national are now required to follow new nutrition standards that call for meals with more fruits and vegetables and less calories. For some schools, this means revamped or fresh dishes need to make their way to the students' lunch trays.

The USDA is preparing to issue policies requiring that food and beverages sold in vending machines, school stores and cafeteria "a la carte" lines. Some of the changes include standards for school meals to increase fruits, vegetables, whole grains, and low-fat dairy.
For some schools, that means revamping entire menus. But getting kids to pick say, brown rice over french fries, isn't easy.
That's where the School Nutrition Association (SNA) steps in. Cafeteria managers, employees and other school nutrition professionals this week are sampling some healthy dishes at the SNA's 66th Annual National Conference at the Colorado Convention Center in Denver.
Over 6,300 school nutrition professionals are getting a chance to taste food and drinks to see what would work in their school. We asked the SNA to give us a sample of some of the dishes you could be seeing in the nation's school cafeterias and kitchens. You can also try them at home.
Recipe: Vegetable and Pasta Salad