Taco Bell president tells Canada it will get breakfast 'when you take Justin Bieber back'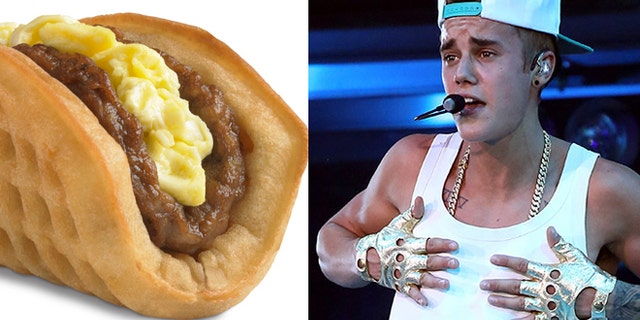 Yesterday, in celebration of the launch of Taco Bell's breakfast menu, the company's president, Brian Niccol, took to Reddit's popular AMA ("Ask Me Anything") section to answer questions about the biggest addition in the chain's history.
"I am Brian Niccol, President of Taco Bell," he wrote under the username RealTacoBell. "Today is the biggest launch in Taco Bell history as we bring breakfast to America. AMA!"
To clear any doubts, Niccol posted a picture of himself as proof of his identity.
The chain's president then proceeded to answer questions ranging from, "Is there some type of dream food you would want to add to the menu, but haven't had a chance to yet?" to "Is there a tomb for the Chihuahua where I can pay my respects?"
But his best response came in regards to a question regarding the Canadian release date of the Taco Bell breakfast menu.

"Only to America? When is this coming to Canada?" wrote one user.
"When you take Justin Bieber back," Niccol responded.
Earlier this week, Taco Bell had another marketing coup when it thumbed its nose at competitor McDonald's and began airing ads that feature everyday men who happen to be named Ronald McDonald.
So if you're a Canadian jonesing for a fix of some Taco Bell breakfast, better get busy. You've got a Bieber to recover.